The merchandise manager for Regency Furniture died unexpectedly this week at 66
FREDERICK, Md. — Tawny Lam remembers meeting Tim Connors for the first time back in 1996 at a San Francisco furniture market. She was just starting out as a distributor selling lacquer chairs in a small booth at the show. He was a buyer for Marlo Furniture.
And right away, he tested her knowledge and integrity, said Lam, now CEO of Diamond Sofa. She was there trying to sell chairs in packs of six, 12 and 20 and it was a tough go. Connors stopped by on the last day of the market. He surprised her when he said he wanted to know the price for 180 chairs.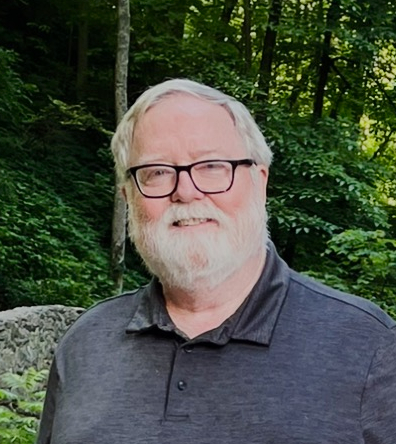 "He knew I was green. He knew I was inexperienced," Lam said. He was buying thousands of chairs like hers so he knew his stuff, "But he gave me a chance to prove I had something. Maybe he believed in me."
And three months after placing that first 180-chair order, Connors gave Lam her first container order while also referring her company to another Top 100 North American retailer, The Brick. Together Marlo and the Brick ordered a total of 15 containers and Tawny Lam was on her way. He was her introduction to container business and the nation's top furniture retailers all rolled into one.
Connors, a more than 45-year-veteran of the furniture industry and most recently merchandise manager for Brandywine, Md.-based Regency Furniture, died unexpectedly Tuesday, Jan. 18, at the age of 66. He was being remembered by industry friends this week for his buying and marketing savvy; for his uncanny ability to negotiate deals in a way both parties came out winners; for the time he took to mentor others like Lam; and for his ability to make friends at every turn.
"He always had a great outlook on life. People gravitated toward him," said Mark Stuart, President of Regency Furniture (which now owns the Maryland-based Marlo) and Connors' friend of 37 years.
He was a mentor to me and to many in the furniture industry. Anytime you had a question about anything, — a career opportunity, merchandising, just any aspect of business, he was (there for you). Everybody loved him, and once you met him, you wanted to be his friend for life."
Connors, who placed Stuart in his first buying position, got his own start in the furniture industry as a store merchandise manager with the former Levitz back in the mid 1970s. He'd go one to spend most of his career as a merchandise manager for Marlo, but detoured for a while when he left to join the now defunct importer Collezione Europa as vice president of sales and marketing. It wasn't for him, friends say. He was a retail merchant at heart, and eventually made it back to retail, joining Regency about eight years ago.
"Tim was probably one of the best closeout buyers in the history of the furniture business," said Bob O'Neil, founding director of The Monday Company, a closeout liquidator and buyer. Indeed O'Neil credits Connors with helping him successfully navigate the biggest deal in Monday's history. It was back in the late 1990s. The company had bid on and won the remaining $9 million inventory of Singer Furniture, which had shuttered its North American operations.
"He was instrumental in how we divided it up between three retailers," O'Neil said — Marlo, Art Van and Haynes Furniture. Each one gave Monday a $1 million transferable letter of credit and then took turns picking furniture groups. It was like the NFL draft. The inventory was divvied up, and everyone walked away happy. O'Neil said he never could have pulled it off without Connor helping quarterback.
"Tim went to every show there was — San Francisco, Atlanta , Dallas — a;ways with a smile on his face," he said. "Sometimes with closeout buyers, it's an adversarial relationship because they're trying to get the lowest price, the best terms, and they're negotiating tough.
"But he was just the opposite. He was friends with everybody. He was a negotiator, but he didn't get mad if you said 'No.'
Lam struggled to compose herself when talking about Connors and what his friendship and willingness to take a chance meant to her. She said his toughness as a negotiator was, of course, good for Connors and his business, but it was good for her, too. It gave her the opportunity to grow, hone her business and become better, too. Five years after that first big container order, Lam was able to open a leather upholstery factory in Thailand, and Connors became a regular customer.
"He's a great buyer," she said. "He has a good eye. He always knows the value of the products. When he looks at the souffle, he knows the ingredients inside. That's Tim. That's how I'll always remember Tim — as a mentor and friend."
Friends also say Connors was just as attentive and wrapped up in his family as he was in the industry. O'Neil spoke to him about two week before he died, and he was going on about how his two children had come home for the holidays, how they had gotten to spend time together, go to a football game together.
He leaves behind that family, his wife Shawn Connors, daughter Jenna Connors, son James Connors and a brother and sister. Memorial donations may be made in his name to The Childrens Cancer Foundation.