Company plans to boost sales trajectory with new products, new marketing initiatives and new merchandising efforts
NEWARK, N.J. – Luxury mattress manufacturer Shifman Mattress Company has outlined several key growth strategies for 2022 and beyond as it seeks to build on 2021's double-digit growth with new and existing accounts.
Plans for this year include a new 4,050-square-foot flagship showroom in Newark, which is in addition to its current showrooms in High Point and Las Vegas.
The company also recently has added two reps on the West Coast as part of a strategy to expand its footprint in that region of the U.S.
In addition, the company plans improvements for its website along with several new marketing initiatives aimed at increasing brand visibility. The company also will launch new designs and an improved merchandising strategy for its Bloomingdale's collections and also sees growth opportunities internationally in the year ahead.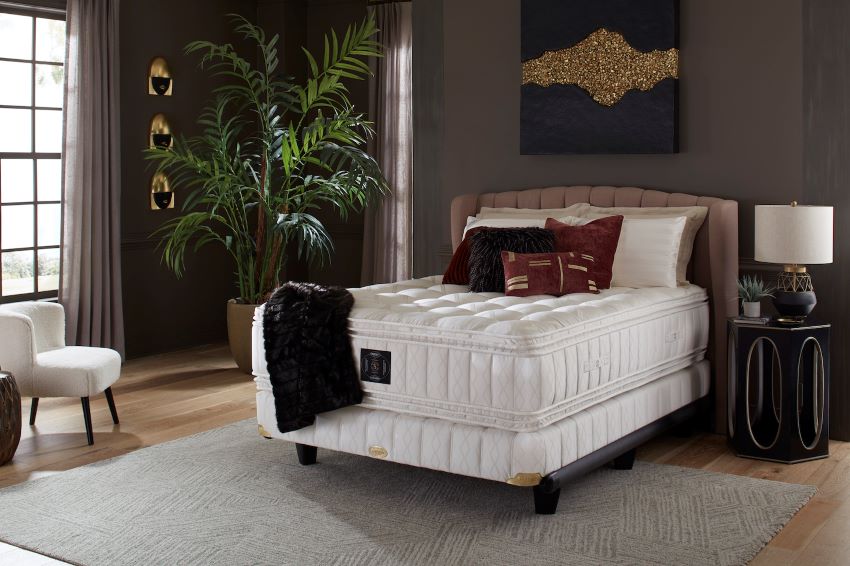 The company said that this all builds on a firm foundation set in 2021 that led to more than 45% growth during the year. Officials attributed this to various successful marketing initiatives, several key hires to expand its national presence, plus comprehensive line enhancements and launches, including its designer-focused Inspired collection.
"We've done exactly what we said we would do at this time last year," said Shifman President Bill Hammer. "By investing in our people and processes, we ensured our partnerships and our business thrived even through the many global challenges. We're keeping it going with some exciting, significant plans for 2022."
Having added two West Coast sales reps in 2021, the company plans to expand its presence in that region in the year ahead.
"We see the West Coast as one of our major growth areas," Hammer told Home News Now.
Beyond expanding its sales territories, the company is investing in the marketing side of the business with a mix of trade advertising as well digital marketing and social media initiatives. These will combine with ongoing public relations efforts to further promote the brand.
Hammer said the company will use its website to implement strategies that drive additional traffic to its partners, while also supporting communication efforts through "automated messaging to ensure customer satisfaction."
In addition, the website will provide information relating to its product line along with tips on health and wellness. There also will be improvements to the customer review process.
In addition to new products planned for the upcoming Las Vegas and High Point markets, the company said it has plans to enhance its product mix and merchandising strategy for Bloomingdale's.
"The idea behind the new designs was to ensure that we stood out on the floor," Hammer said. "Our designs are deliberately clean and elegant to draw the customer's eye."
These and other initiatives are expected to boost Shifman's presence in and outside the U.S. While Hammer said the company is not aggressively pursuing international business, he expects growth in such markets over time.
"Shifman's brand presence in the U.S. and at markets has generated interest from retailers in other countries," Hammer said. "Building on new relationships forged in 2021, we have many opportunities in 2022."
Added Lisa Frey, national sales director, "We had unprecedented growth in 2021 of over 45 percent and fully expect the year ahead to repeat double-digit increases with excellent domestic and international partnerships."
At the Jan. 23-27 Las Vegas Market, the company is showing its American Heritage and Pure Comfort lines in Space C-1554. In addition to showing these and other products, the company will meet with retailers to share further information about its strategic growth plans in the year ahead.