Georgia-based Ashley HomeStore licensee has more stores, distribution centers on tap for 2022
THOMASVILLE, Ga. — With a new corporate name and a fifth generation now in the place, Russell Turner's Ashley HomeStore business is in steady growth mode.
The 21-store Top 100 HomeStore licensee opened its newest location in Macon, Ga., over Black Friday weekend, and it has exceeded expectations ever since. But that's only a small slice of the many developments that have been under way over the past two years: a corporate name change, store acquisitions, a new corporate campus in Thomasville, Ga.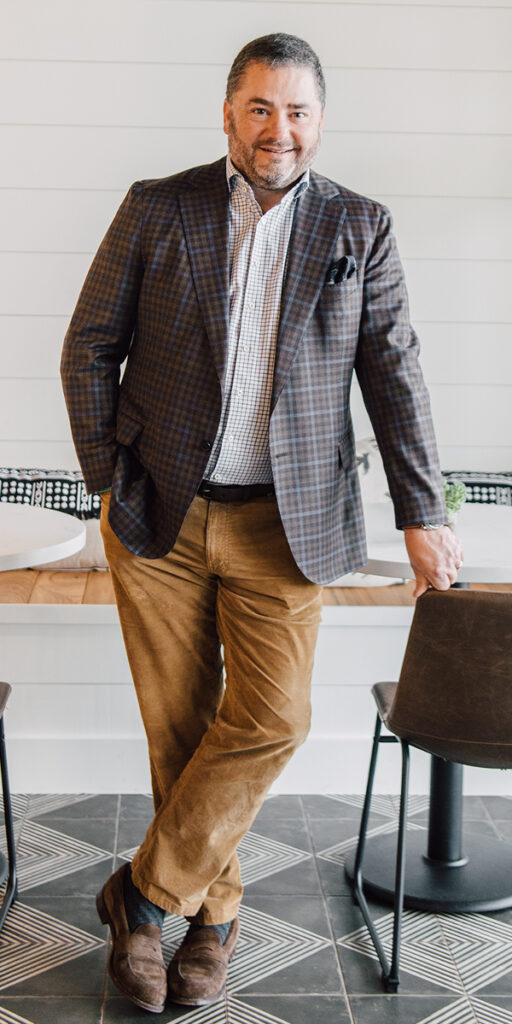 There's plenty more to come, too, said CEO Russell Turner, including another HomeStore and the retailer's second Ashley HomeStore Outlet, both coming shortly, as well as a potential acquisition and two new distribution centers currently in the works.
"We've rebranded the company and really put technology and remodeling in the forefront," Turner told Home News Now. "That's what has really propelled our growth."
First, about that rebranding: What was Russell Turner Furniture Holding Corp. used to be part of a Turner Furniture family business for years until about 2007, when Russell Turner decided he had "found a better mousetrap," in the Ashley HomeStore model and decided to close his multi-line Turner stores and focus solely on the HomeStore business. (His cousins still operate their portion of the Turner business as the five store Turner's Fine Furniture in Georgia.)
To avoid confusion at the time, Russell Turner changed the corporate name of his operations to Russell Turner Furniture, but in retrospect, the new name came off as egotistical and not very well thought through, he said.
When daughter Garland Turner joined the business as the fifth-generation member after completing her MBA, she flat out told her father the name was terrible and needed a refresh. Garland was living in Charlotte, N.C., at the time, near the headquarters of another HomeStore licensee, Broad River Retail, led by Russell's friend Charlie Malouf.
"They've got a better name and they do a better job with promoting," the younger Turner told her father.
"I took that as a personal insult and challenge," Turner said.
After working through a rebranding session with another friend, Russell Turner Furniture became 1915 South. The "1915" was the year the original Turner business was founded. And "South" is something his wife Susan Turner came up with as the best way to describe where the business is located as well as where it will be heading for the foreseeable future.
After a growth spurt in 2020, 1915 South today operates 21 HomeStores in six Southern states from Florida's panhandle on into Alabama, Georgia, Mississippi and up into North Carolina and Virginia. Sales for 2021 will come in at about the $141 million mark, Russell Turner said, up more than 22% from the year before, with the same store count for most of both years.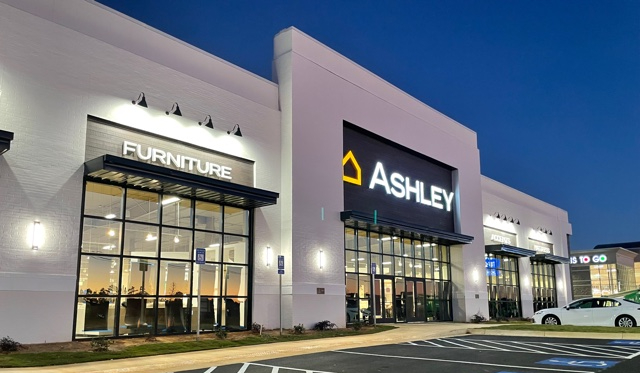 Turner declined to disclose sales estimates for this coming year, because of the additional acquisition that has yet to be nailed down. Two stores will be coming soon, though: The company's second Ashley HomeStore Outlet, opening in Pensacola, Fla., and a full-line store in a yet-to-be-identified market.
In Macon, 1915 South replaced an older-format store with a 30,000-square-foot HomeStore, featuring many of the latest interior design elements from Ashley's 7.0 generation store design; the updated logo, which it will be rolling out to all stores; and the retailer's own take on the exterior — including white-painted brick and tall windows to let it a lot of light. It's an exterior design the retailer first introduced in early 2021, when it moved into a new corporate office building on an eight-acre campus, down the road from its former space in Thomasville, Ga.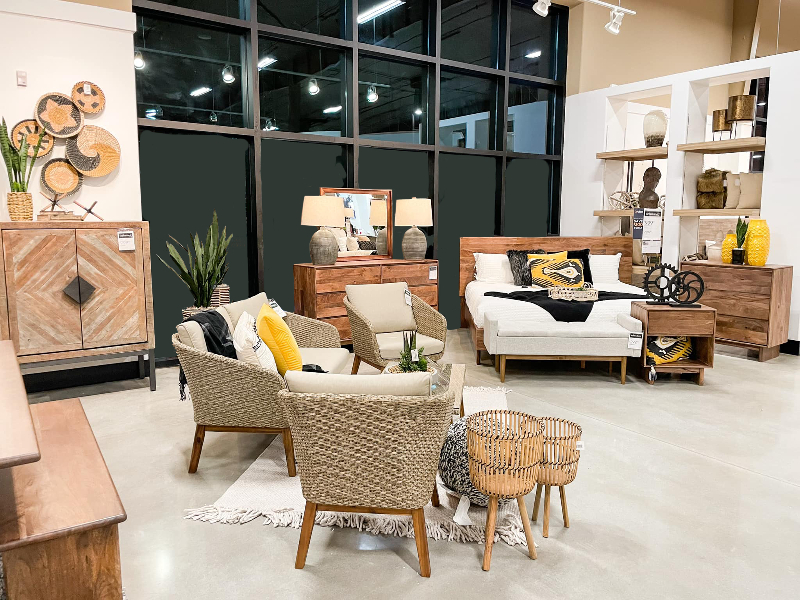 The interior of the Macon store showcases Ashley furniture in a more open format, again, with lots of natural light. It also reflects 1915 South's more streamlined, sales-driven processes, Turner said, void of typical sales desks and cash stations common in many other stores.
Instead, "Salespeople are completely transactional on their tablets, from A to Z," he said. The company moved this direction in all stores during the pandemic. "Covid pushed us all to do a lot of things, and that was a huge benefit for us."
In addition to its new corporate office building in Thomasville, 1915 South recently added two other features to the campus. Late last year, it cut the ribbon on a new Fitness Barn. The retailer partnered with the operator of The Method Thomasville, who gets to use the facility free of charge, and in return, offers all classes for half price to the retailer's staff. 1915 South employees will be able to use the same key fob they use to enter the office building for access to upper-end exercise equipment, including Pelatons and more, Turner said.
A third building on the campus is a 1930s house the company moved from a nearby former plantation that it then completely remodeled to serve as a home away from home for executive teams visiting from out of town. Turner has been told the house used to be used by Secret Service officers when President Dwight Eisenhower came to town to play golf and hunt quail. Now, 1915 South execs can stay in the house, work out in the Fitness Barn and then come to work in the corporate office simply by taking a short walk from one building to the next.
While Turner isn't ready to disclose details on the coming store acquisition, the purchase won't be the first for the growing HomeStore licensee. After its own steady organic growth during the early 2000s, the company acquired a Danville, Va., location in 2015, then followed it with acquisitions of stores in Macon and Warner Robins, Ga., in late 2018. In spring of 2020, it added five more stores via acquisitions in Crestview, Walton Beach and Panama City, Fla., and in Dothan and Enterprise Al.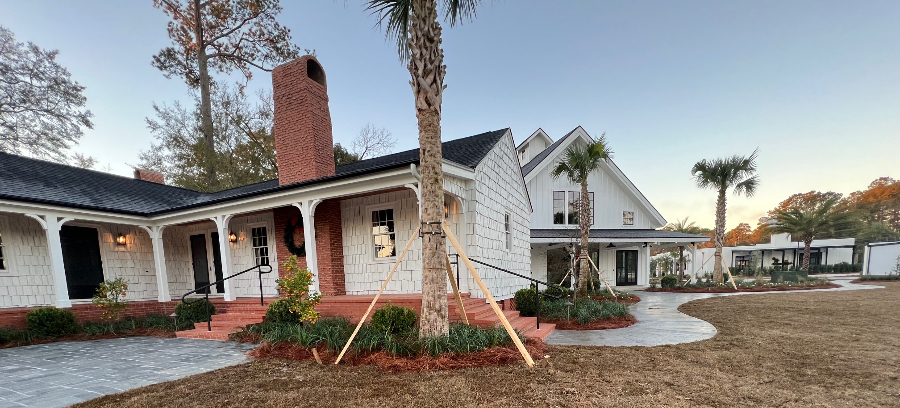 1915 South opened its first HomeStore outlet in Greensboro, N.C., in Oct. 2017, will soon add the previously mentioned Pensacola outlet and plans to do more Ashley Outlets after that to layer in around the full-line stores, Turner said.
To support the ambitious store growth, the company is growing on the back end, too, moving more to an in-stock, quick ship model, where in the past, it had relied more heavily on Ashley Furniture Inds.' GMROI (gross margin return on inventory) model that supports HomeStore and other dealers with quick shipment from the supplier's own factories and distribution centers.
In Loxely, Ala., the retailer recently completed the doubling to 80,000 square feet of its distribution center there. And later this year, it will begin construction on two more large distribution centers — a more than 100,000-square-foot facility with mezzanine in Thomasville that will replace a 60,000-square foot warehouse, and another it plans to build in the Greensboro-High Point area that would be up to 175,000 square feet, Turner said. Both will be fully racked, with 40-foot ceilings and will be developed by Billy Lindler of United Steel Storage. Lindler also handled the Alabama expansion.
Turner expects both facilities to be completed in about a year if all goes well. All of this is on top of the remodels the retailer has completed at all locations over the past four years.
With Covid and the myriad supply chain disruptions, 1915 South has faced the same challenge as every other furniture retailer, Turner said, but he believes the industry is right on the cusp of stabilization.
"We've made significant gains since Labor Day, and I feel like Ashley is really on target and has a great game plan," Turner said, adding that he's confident supply chain issues will ease and the business will continue growing this year.