CEBU, Philippines — The top executive at outdoor furniture manufacturer Jensen Outdoor has launched a fundraising effort to support the families who have lost homes in Super Typhoon Rai, which hit the region Dec. 16.
Schon Duke, president and CEO of Jensen Outdoor, spoke of the damage sustained by local workers and their families as part of a GoFundMe Campaign he initiated around Dec. 24.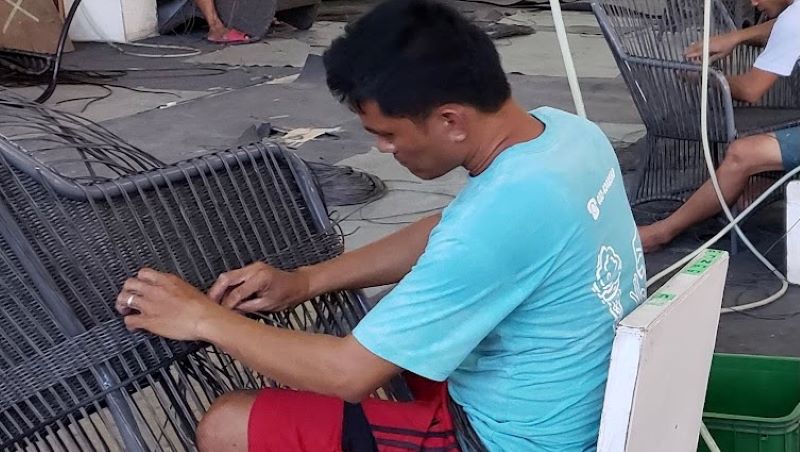 Duke said in addition to housing local workers, the company is raising funds for water, food packets and other basic needs.
"Many of our employees have lost their homes and are currently finding refuge in our factory that we opened to the local community," Duke wrote. "They are struggling for basic needs, and we are doing everything in our power to help support our team."
The Dec. 16 typhoon resulted in winds of up to 168 miles an hour, the New York Times reported, noting that this type of force is comparable to a Category 5 hurricane. The paper further reported that the storm had killed 397 people as of Dec. 27, while injuring another 1,147.
The Times also said that more than half a million people were still in evacuation centers or were staying with friends or relatives.
Antonio Collamat Jr., a senior furniture designer and a 3D visualization expert, thanked Duke for initiating the GoFundMe effort.
"I am from Cebu, Philippines," he wrote on Duke's LinkedIn account. "This typhoon has hit my friends and family. There is no water supply, electricity, and limited communications for almost 90% of the area. It's been challenging this time, especially this holiday. We are so thankful for people like you that have been helping the Philippines."
Duke went on to note in his post that the factory also had sustained damage, particularly to its roofing area. "Utilities were all down until now," he added around Dec. 24. "(There is) No power, and communication lines like Internet connection are so limited, including the water supply."
Duke, who was not immediately available for comment, said that he will continue to post updates as he receives them. To learn more about the GoFundMe initiative click here.