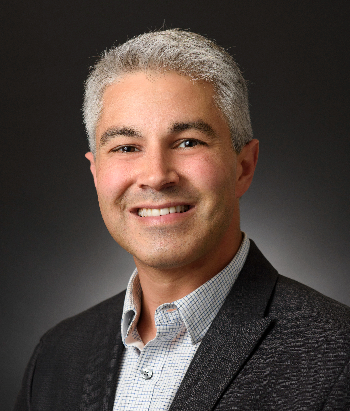 LEHI, Utah — Joseph Megibow, CEO of Purple Innovation has stepped down from the post at the mattress producer and retailer.
The company has named Robert DeMartini, a former president and CEO of sports footwear and apparel brand New Balance, as acting CEO and board member. Megibow will serve as an advisor to the new CEO to ensure a smooth transition, the company said. The company's stock was down nearly 10% in early trading Tuesday to $8.85 per share.
The company also updated its outlook for the full year, saying it now anticipated net revenue and adjusted earnings to come in at the low end of the guidance range it issued Nov. 9. That would be net revenue up about 11%, or about $720 million, and adjusted earnings before interest, taxes, depreciation and amortization of about $15 million for the full year.
The earlier outlook was issued with the company's third-quarter results, which included a net revenue decrease of 8.7% and an adjusted net loss of $4.9 million, or 7 cents per share, vs. adjusted net income of $17.2 million, (27 cents per share) in 2020 and $9.5 million, (17 cents per share), in 2019.
Megibow said the results were disappointing and "largely driven by impacts from our manufacturing backlog that were longer-lasting than we anticipated. Our lack of inventory impacted sales through all of our channels which are deeply interconnected. Specifically, delays in planned wholesale expansion, slower re-acceleration of existing wholesale door productivity, and a more prolonged build-back from the effect of marketing spend reduction in response to inventory shortages which in turn also impacted our digital business." He added the company also missed opportunities related to pricing and cost management.
In a release announcing the leadership change, Paul Zepf, Purple's non-executive chairman, said Purple's "strategic direction and multi-year growth prospects have the company well positioned for 2022 and beyond. The board is confident this leadership transition will help sharpen our execution and advance the business toward the long-term financial targets we established earlier this year."
"Purple has successfully leveraged its comfort technologies and focus on health and wellness to generate strong affinity for our brand and products and disrupt the mattress industry. With his track record leading New Balance's high-performance growth and rise to a top global athletic brand, Rob is a great addition to the organization and the ideal person to lead Purple.
The company didn't say why Megibow is leaving. He joined the company as October 2018, coming from a consultant role at private equity firm Advent International. He had also served in executive and senior roles at American Eagle Outfitters and Expedia.
DeMartini most recently was president and CEO of USA Cycling. He was president and CEO of New Balance from 2007 to 2019, where the company increased annual revenues to more than $4 billion during his 12-year tenure "and achieved one of the highest growth rates in the athletic footwear and apparel industry, driven by successful product development, marketing, omni-channel and supply chain strategies," Purple said. Prior to joining New Balance, DeMartini worked at Procter & Gamble for 20 years, beginning in its Food & Beverage division and including management roles with the Gillette Co., North American Snacks, and Millstone Coffee.
"I am honored to take the helm at Purple, a company that has quickly established itself as a leader in the premium mattress category through its proprietary comfort solutions," he said in a statement.
"With a powerful portfolio of innovative products that help people feel and live better, vertically integrated manufacturing capabilities, and omni-channel distribution strategy, I believe Purple is well positioned to further expand its market share in the years ahead. I look forward to working collaboratively with both the board and the talented and passionate team of employees to strengthen the company's operations and best prepare Purple for its next phase of growth."