HIGH POINT — Juniper has hired Justin Jackson as Chief Revenue Officer with responsibility for helping customers optimize and expand their use of the Juniper platform to grow their business and expand their customer base.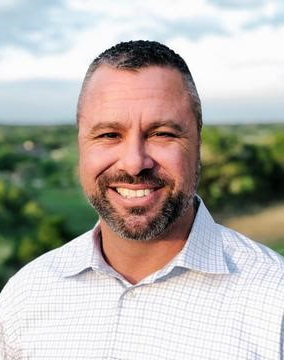 A specialist in driving growth through sales leadership and customer collaboration, Jackson will oversee Juniper's sales and customer success teams reporting directly to Bill Furlong, Juniper CEO. He joins Juniper just weeks before the launch of JuniperMarket, International Market Centers new B2B e-commerce marketplace that it said will connect hundreds of industry-leading brands and sales agencies with thousands of buyers globally. Additionally, JuniperCommerce, a full suite of SaaS digital solutions designed to drive growth and efficiency for direct sales by brands, continues to enhance the suite of solutions available in the industry's only integrated B2B commerce platform, it said.
"We're lucky to have someone onboard with such extensive experience driving growth and success for companies big and small," said Furlong. "Justin's expertise and proven track record collaborating and consulting with customers will dramatically accelerate the expansion and performance of Juniper with a focus on problem solving and delivering value for our customers in the gift, home décor, furniture and apparel industries."
Jackson brings experience leading the go-to market and revenue growth strategies for a number of leading technology companies, including directing restaurant acquisition and growth for UberEats and growing the customer base for Amazon's Marketplace and Services division. Of note, Jackson was most recently Chief Sales Officer for Materialbank.com, giving him first-hand familiarity with the business needs and sourcing opportunities in the interiors and home furnishings businesses. He graduated from Southwestern University in Georgetown, Texas, with a BA in psychology, and has an MBA from the McCombs School at the University of Texas at Austin.
"Revenue growth happens by helping customers discover how solutions will help them solve problems and build on their success," Jackson said in a release. "Juniper has the vision and products this market needs to build even stronger businesses."
Juniper Senior Director of Sales Teddy Pekalski and his team will report to Jackson, as will Juniper's 50-person customer success team, led by Vice President Marisa Garcia. Jackson also will work closely with IMC's senior leadership, to meet customer needs through collaborative development of new business solutions across all business channels.
IMC noted Jackson is the latest addition to a team that has hired more than 100 new staff over the past year. Juniper now has more than 200 team members.