Retail brand offers entry level price points that aim to attract more consumers
SIOUX CITY, Iowa – Retailer HOM Furniture has opened a 15,000 square-foot Dock 86 location in its store here, making it the company's fifth Dock 86 location and the second to open since this past spring.
That fourth location, which opened at the HOM store in Lakeville, Minn. on May 1 is slightly larger at 22,000 square feet.
The other three existing Dock 86 stores, which are in the Minneapolis, St. Paul metro area are about 45,000 square feet by comparison.
While the five locations only occupy a small part of the retailer's 22-store footprint, they also show the Top 100 company is willing to experiment with new store layouts that incorporate a different product mix into the HOM stores, thus opening the door to new business.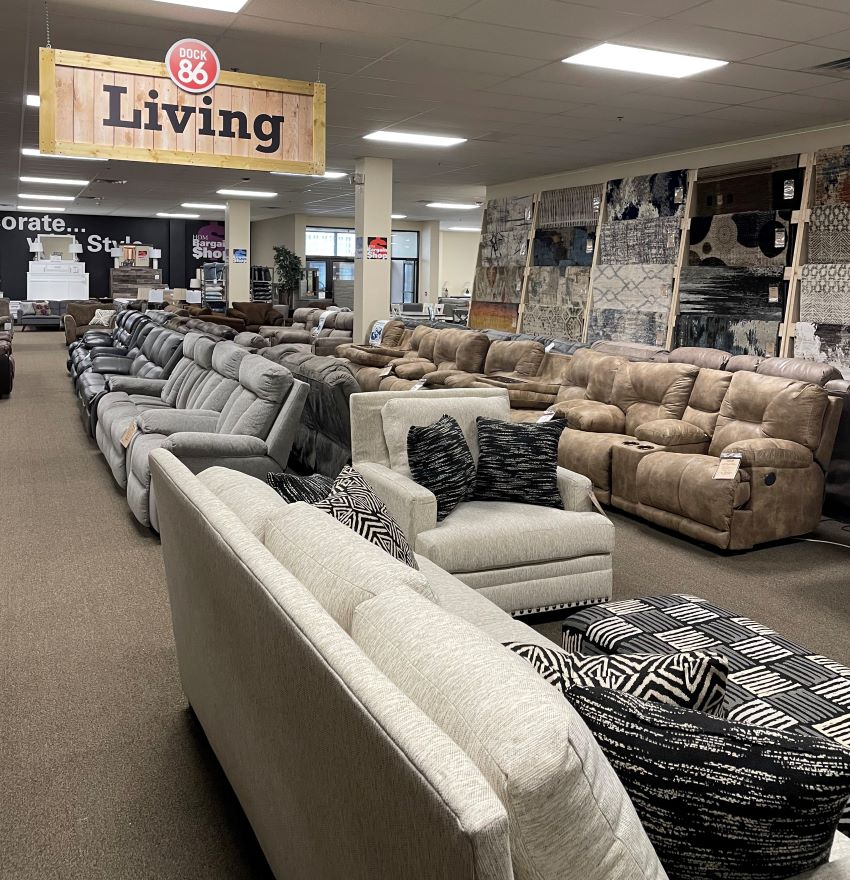 Company President and CEO Rod Johansen said the Dock 86 stores each occupy roughly 20% of the space in the HOM stores.
They also carry a more entry level price point, compared to the HOM stores and sister retailer Gabberts, which is in two of the HOM stores in the Minneapolis, St. Paul region. This includes a store the company rebuilt last spring in Bloomington, Minn. that has all three retail brands.
In a good better best approach, Dock 86 represents the good, or entry level price points, featuring lines such as Ashley Signature, Jackson Furniture, Corinthian Furniture, Palliser, Crown Mark and Holland House.
By comparison, HOM falls in the middle with better priced goods including a selection of U.S.-made upholstery and case goods. Gabbert's is at the upper end, featuring case goods from Stickley, Gat Creek, Bernhardt, Hooker and Vanguard and upholstery from Century, Stickley, Sherrill, Bradington-Young and Hancock & Moore to name several key brands.
Johansen told Home News Now that the Dock 86 locations provide consumers more selection in some core categories. While the stores carry a similar mix as HOM with upholstery and wood furniture, including accent furniture, they also carry bedding, rugs and accessories, with upholstery representing a significant part of the mix.
"It is all a compliment to the HOM product line, but is a little more value-oriented," Johansen said, noting that the Dock 86 locations also have a separate marketing campaign as the lines offer different products and price points than either the HOM and Gabberts selection.