High Point, — WithIt, the women's leadership development network for the home and furnishings industry, will honor Amanda Daubert, director of services for Furniture First buying group, with the 2021 President's Award for her significant contributions to the revitalization of the WithIt annual fundraising raffle.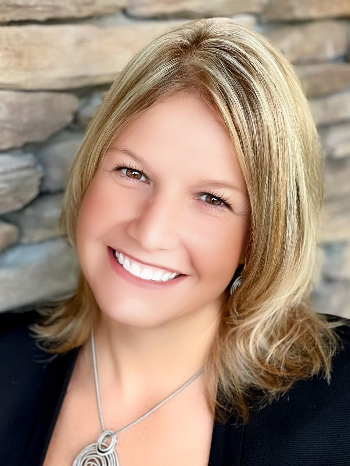 "The WOW President's Award is a very special and unique honor, as it is not a part of our annual awards given," Lorri Kelley, Withit's 2021 president, said in a release.  "The recipient earns it for extraordinary contributions and commitment to the betterment of WithIt and our greater industry purpose. This year, it was perfectly fitting to honor Amanda … due to her tireless and creative efforts to ensure the financial stability of our organization through her innovative fundraising initiatives over the last three years.  The value we provide to our members each and every day could not happen without the financial support from everyone throughout our industry, and Amanda's efforts to ensure we were first and foremost in the minds of everyone during our fundraisers were simply brilliant."  
Over the past two years, WithIt's annual fundraiser has netted more than $20,000 for the organization.  Daubert authored and brought the idea of a daily raffle event to the WithIt leadership team, to be held in connection with the North Carolina Daily Pick 3 lottery drawing.  Running through the month of November, purchasers of the raffle tickets win the daily prize selection if the number on their raffle ticket matches the daily 3-digit drawing.  Daubert also spearheaded the donation of all prizes from various individuals and companies throughout the home furnishings industry, through the efforts of the fundraising committee.  
Daubert is known at Furniture First for fundraising efforts for causes dear to her heart. In addition to WithIt, she has raised funds for softball and volleyball teams, Make-A-Wish and the Open Door Project this year. "Her winning attitude and ability to advocate for the cause has made her a top raffle ticket seller," WithIt said in a release.
Daubert will receive her award during the WOW Award gala on Friday, Oct. 15 during High Point Market. The annual awards, sponsored by International Market Centers, recognize business leaders nominated by their peers who have contributed to the success of the home and furnishings industry and have demonstrated significant impact on their companies and the industry.
Tickets for the dinner are available at withit.org. Sponsors of this event celebrating women's achievement in the industry include J.B. Hunt Transport and Norwalk Furniture.