Ed Teplitz, who joined the company in March, wants to double case goods business, quadruple upholstery business in next 3-5 years
HIGH POINT – Luxury furniture manufacturer Theodore Alexander plans to expand both its upholstery and case goods business in the next five years as it develops product that is more focused and relevant to its dealer base in both style and value.
Ed Teplitz, who joined the company in March as president of Theodore Alexander USA, recently spent time with Home News Now to explain his vision for the company moving forward. The goal, he said, is to quadruple the upholstery business in the next three to five years and to double the case goods business in roughly the same time frame.
Upholstery right now is less than 20% of the business, he said, adding that he would like to see it closer to 40% of the business. "If you look at the industry, upholstery has been the growth vehicle over the last 10-15 years. We just have a great opportunity."
While not revealing specific figures, Teplitz acknowledged that the upholstery growth would not be coming off a high number. However, he said that the plan allows the company to identify areas of opportunity, figuring out "the right product, the right niche, the right price points and who we are going to go after and how we are going to take that share."
He said part of the plan would also be to expand the company's 45,000-square-foot upholstery plant in Thomasville.
"In the facility I am in, I can only grow the business 50%," Teplitz said noting that capacity is only 50% more than the company is producing currently. "So, if I want to grow it 400%, I need to either expand the facility, or find a new facility. But we are committed to the Thomasville area. We have a very strong and capable, high-quality work force, and we want to build on that."
But in addition to growing the upholstery segment, Teplitz said the company also wants to grow the case goods segment in a way that supports its inventory-based business done from the company's North Carolina warehouse.
"The biggest success in our business model has been in our stocking program, and the ability to keep inventory in the U.S. and the ability to service customers that don't want to buy full containers," he said. "That has been our niche."
Yet with nearly 5,000 SKUs in case goods, he said, the line is too broad to support a mostly inventory- based business model, which already has been a challenge due to the difficulty flowing goods from Vietnam during the pandemic.
"Of course, over the last year, it has been a challenge to maintain the inventory," he noted. "But even beyond that, we have far too many SKUs in the line."
So, this past May, the company dropped about 25% of the line, which Teplitz said, represented about 9% of the business.
"We could not support that many SKUs," he said, noting the company still does a smaller amount of business container direct. "We dropped them and it's behind us. Certainly, there is overlap and we really helped our sales team and encouraged them to talk about the overlap and what SKUs that could be replaced with within Theodore Alexander. And we haven't seen a huge impact on the business."
He added that even before the pandemic, it was difficult to maintain adequate inventories as it is very hard to stock items that have a rate of sale as low as three or so a year.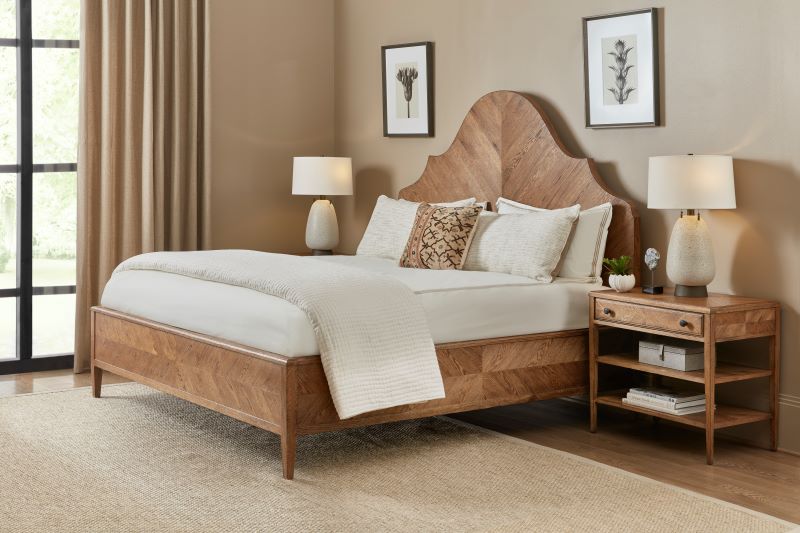 As SKUs were dropped, so were certain finishes. In the future the company plans to narrow the selection on each collection, with no more than one or two, compared to four in some cases previously.
"We spent a lot of time on this new collection for October and met with a lot of dealers and showed them our ideas, and talked to them about the finishes," Teplitz said. "We said "How many finishes do you want?" and almost unanimously, they said "We want one finish. We want the right finish."
"Through smaller and shorter introductions, we won't have as many finishes," Teplitz added. "But we still will have more than most."
And while the company continues to support and do business in its three core designer lines – Ralph Lauren, Alexa Hampton and Althorpe – it has introduced a value-priced case goods collection of bedroom, dining room and occasional priced from 30-35% lower than typical Theodore Alexander product.
"It is the same Theodore Alexander quality," he said. "It is just a difference in scale and shaping, and the detail work on the pieces is just a little more casual looking."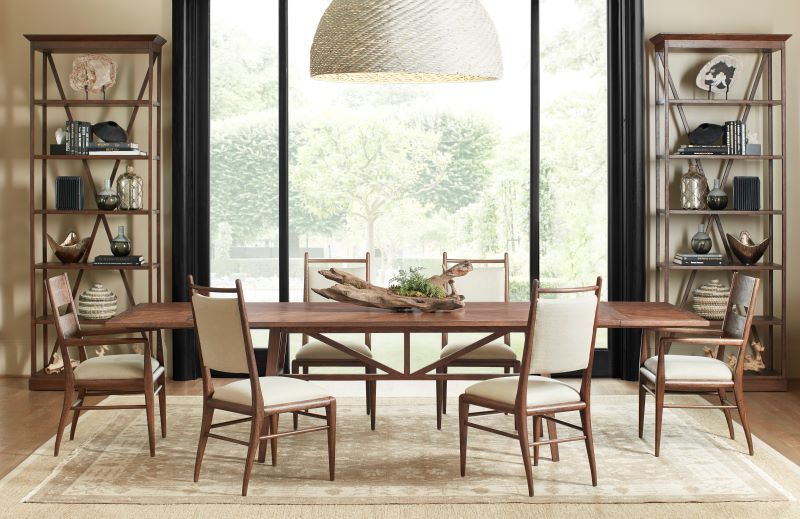 The first of these, Nova, was launched in June with about 50 pieces. It has placed in about 175 individual store fronts, a response that Teplitz described as huge for Theodore Alexander. Originally set to ship in August and be at retail in October, ongoing shutdowns in Vietnam will more likely have it shipping in September and hitting retail in late November.
He said like other product, the company plans to stock it heavily and have backup inventory for its customer base.
In the future, Teplitz said, the plan is to have slightly smaller collections of roughly 35 SKUs, again supporting an inventory-based model that ships to retailers and designers alike. In addition to a new 35-piece value-priced collection the company plans to introduce in October, it also will be bringing out about 20 new occasional pieces as part of its standalone occasional program featuring consoles, sideboards, cocktail tables, end tables and etageres for example.
With the occasional lineup, Teplitz also sees opportunity to develop product alongside the new upholstery, offering consumers a reason to buy into both categories.
The company also has spent time redeveloping its website to create a better resource for customers and consumers. In addition, it has enhanced its presence on social media, from 8,000 followers three to four years ago to 50,000 a couple of weeks ago, said Sydney Wells, director of marketing.
"When I first started, our website was a glorified dealer tool," Wells said. "And it wasn't mobile responsive."
As the company redeveloped the site in house, working with a web team in Vietnam, it created a site that Wells said represents the brand.
"We mirrored it after all the advertising we were doing in print, with the logo at the top and big beautiful imagery just to give it more brand recognition," she said. "It actually looked like something we would like to send people to…Now we are able to do that, we are able to have more of a presence on social media and do email campaigns."
With these and other changes the company is making, Teplitz said, the goal is to build upon the strengths of the brand while achieving growth in each of the key segments.
"We are not abandoning what Theodore Alexander has done in the past," he said. "As I said when I joined the company. I am here to make a great brand better."