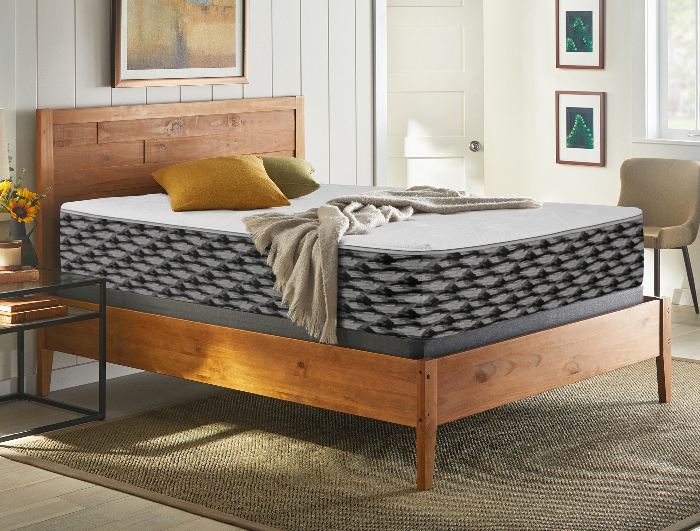 DALLAS – With consumer demand for its American Bedding brand on the rise, leading mattress manufacturer Corsicana will launch a new collection of reconstructed mattresses using new technologically enhanced materials to provide consumers with a more restorative night's sleep. The six-model grouping of hybrids will be made with foams and a coil system that together improve ergonomic support, enhance levels of comfort, furnish pressure relief and regulate body temperature during sleep. The company will unveil the refreshed lineup at the Summer Las Vegas Market in August.
"We felt that we could inject a lot of excitement into the brand with re-engineered builds which have qualities that enhance sleep and a coil system which provides edge-to-edge support, while keeping the products affordable," said Eric Jent, executive vice president of sales for Corsicana. "With the launch of American Bedding's new family of mattresses, we will further strengthen what is one of our signature brand offerings."
When the company completes its reconfiguration of the collection, American Bedding will offer a range of feels from firm to plush in profile heights of 9-inch to 11-inches. Corsicana has also refreshed the look of the covers on the new American Bedding models. All the new mattress products are hand-crafted in American and the covers are made with custom-milled fabrics chosen for durability and added comfort.
The American Bedding collection, along with Corsicana's additional product introductions, will be on display in Corsicana's Las Vegas showroom in building B, suite 1300 of the World Market Center. The Summer Las Vegas Market is scheduled for Aug. 22-26.