Company refresh aims to capture the imagination of younger consumers with families
DUBUQUE, Iowa — Upholstery and case goods resource Flexsteel Inds. has been quietly unveiling a major brand update that began with a revamp of its website in late June and will continue through the fall market cycle with updates to its product line.
The company — known for its mix of traditional and transitional designs — is leaving some details about the product line under wraps until market. However, officials said it will feature modern looks in both upholstery and case goods aimed at the company's core customer base — including younger consumers starting families.
The new upholstery lineup will include a build-your-own sofa program that allows customers to pick their arm, leg and cushion type, while the case goods introduction will be a 50-piece collection in a modern rustic design aesthetic. The solid wood lineup will include bedroom, dining room, occasional entertainment and home office.
These, along with some updates to the existing product line, will be showcased in 10 lifestyle areas of Flexsteel's 60,000-square-foot showroom in space C-558 of the International Home Furnishings Center. Dealers can see some of the product at the Sept. 13-14 Premarket and the full lineup at the October High Point Market.
"We are taking this opportunity to get with the times — that's all," said Sharad Mathur, vice president, marketing at Flexsteel. "Dealers are asking us for it, and the beauty of it is that all of our partners are in the game with us. They are asking for us to get an updated look and feel, saying their customers are demanding so much more."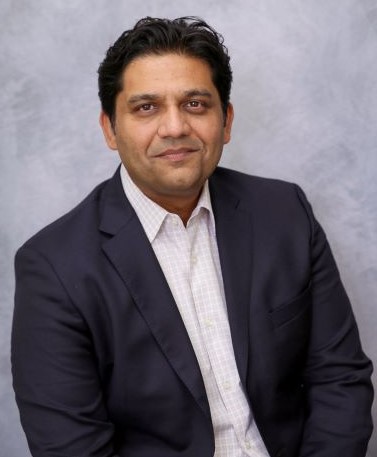 Calling it a "refresh" versus a rebranding effort, he said the company has been unveiling the change in stages, starting with an update of the company's website on June 23 that features a clean-lined logo that is also incorporated into email signatures, company letterheads, power point templates, hangtags, sales sheets and other brand signage, for example.
Working with retailers who are looking to attract a new customer base, the change is partly meant to capture the attention of younger consumers.
But that doesn't necessarily mean developing extremely small pieces built for tiny homes or apartments. The goal is to create comfortable furniture that people – including three core consumer segments – live with versus simply have on display.
The three core segments include active suburban families, including families with younger school age children; "homebody" families – including those with older children – who like entertaining and spending time at home and empty nesters who are slightly older and whose children are out of the house who want and need furniture suited to their needs as they age.
"When we started venturing into smaller scale furniture, we thought that was maybe what some of these customers wanted," he said, describing active families are among its core customers. "But we learned very rapidly with this pandemic and with the active family, they actually want larger furniture that is comfortable and that they can sit on."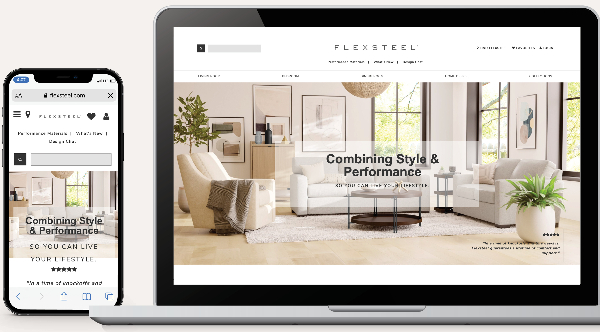 The furniture, he said, is also modular in the sense that sectionals, for example, are made up of smaller segments that can be moved through smaller doorways and put together once they are moved into the home.
Some case goods, such as chests, nightstands and dressers are slightly smaller in scale for customers living in condos or apartments.
"We are conscious of designing and building furniture for lots of different sized homes and applications," said Tim Newlin, vice president, product, adding that about half the case goods mix features what he called "smartly-scaled" product. "In the bedroom category, we have made an effort to scale back some of the case pieces so they are more moderate in size."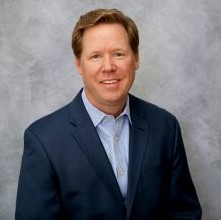 These smartly scaled products, which have been in development over the last 18 months, were developed largely in line with floor plans for major apartment complexes around the country. Newlin noted that this concept largely applies to dressers, chests and nightstands, including some nightstands developed with less drawers to allow smaller bedrooms to fit two next to the bed versus one.
"Some of these did get kind of overwhelming," Newlin said of larger-sized pieces. "These are smartly scaled for where people live."
Case goods also have the same functional elements that Flexsteel customers have come to expect such as felt-lined drawers that feature soft-close and dovetail construction plus functional elements such as charging and docking stations in the backs of nightstands.
Officials note that the company is not abandoning some of its more traditional roots as there is still a customer that prefers that design aesthetic. The refresh, Mathur added, simply has a more modern, up- to-date appearance.
"When I say modern, I don't mean contemporary," he said. "I just mean something more current."
On the upholstery side, Newlin said this translates into frames with cleaner lines that are less ornate and more transitional in nature.
"It is coordinated and it is easier for people to make choices in their busy lives," Newlin said. "It is not a big launch – we are simply doing this where that simplicity resonates."
The product designs, he added, reflect the visual aspects of the brand refresh, namely how it is presented online to consumers, including young consumers starting families.
"If your brand doesn't connect with that younger audience, you will never get to tell that story," Newlin said of the way the brand image and product should compliment each other. "It is a great way to marry the two together. Younger customers do care about it – they are starting families and they use their furniture. And they want to know they are getting a quality product. If you can communicate about the brand visually and deliver on your quality story, you have a real winner."