PICO RIVERA, Calif. — Chuck Reilly, executive vice president of whole-home resource AICO will be leaving the furniture industry later this year to spend more time with his family, the company reported Tuesday.
The 40-year industry will be relocating to Reno, Nev., where he and his wife Susie own a home.  Reilly will stay on through the month of October and attend the October High Point Market.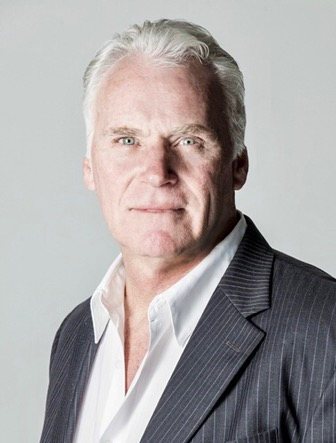 He started in the industry as a buyer for JCPenney in 1981 based out of the Los Angeles buying office.  In 1982, he moved to Chicago to work as a National Accounts manager for Lane Furniture and eventually had sales territories in Philadelphia, New York and New Jersey.  In 1994, Reilly moved to Lane corporate headquarters in Virginia, where he held a variety of sales management roles.  
Reilly would go on to become vice president of sales of the Western region for Lane Venture based out of Southern California in 2000., a special time in his career, he said, "as I had the opportunity to work for my mentor and dear friend Art Thompson." In 2008, facing a changing corporate structure at parent company Furniture Brands, Reilly left to become the executive vice president of Lifestyle Solutions based in San Jose, Calif.  
His final stop came 12 years ago when he went to work for Michael Amini, CEO and founder of AICO.
"For years I watched Michael's growth in amazement as to how his unique style and appreciation for the importance of creating theater in marketing drew me to learn more," he said in a statement. "I stayed in touch with Martin Ploy and was invited to the AICO headquarters to visit Michael in July of 2009."
Amini said he always felt when you find good people, you should hire them, and, "When I met Chuck, it was clear he would be a good fit in our organization, regardless of if we had an opening at the time, I was going to hire him.
"I truly love and care about Chuck and while it is hard to see him leave the industry, I respect and understand his decision to retire and dedicate more time to his family."
AICO President Ploy added, "Chuck and I had the opportunity to work in the world of national accounts more than 30 years ago, attending the same presentations to companies like JCPenney. He has played an important role as a leader at AICO, and his dedication to City of Hope, as our industry chairman, has been a source of pride for me personally".  
Reilly said he has a special place in his heart for this industry. 
"I have been blessed to learn from great leaders and I leave at a time when our industry is finally experiencing a time when furnishing one's home is a priority over other expenditures," he said. "While there are challenges ahead for all industries in supply chain, the home is still where we make our dreams come true. I am grateful to Michael for seeing in me a passion for this industry and the opportunity to share our friendship these past 12 years".