GREENSBORO, N.C. (June 14, 2021) – DesignerBoard3D, a product visualization platform for interior designers from visualization technology leader Intiaro, has recently reached the milestone of 1,000 registered and vetted users since it launched earlier this year.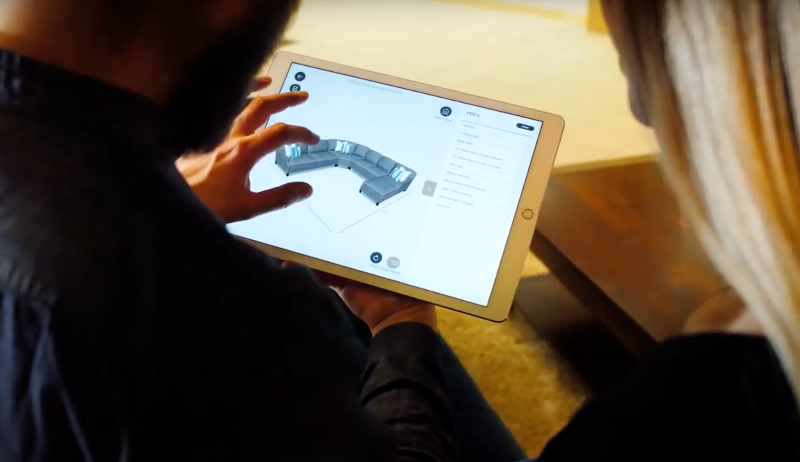 At DB3D.com, interior designers can access industry-leading tools for photorealistic 3D renderings that help their clients visualize their projects. All registered users are verified professional designers and granted free and full access to powerful tools to create custom designs, apply custom materials to thousands of furniture items from a growing database of top brands in home furnishings, lighting and décor.
"The rapid growth of users to DesignerBoard3D clearly shows the demand for high-quality 3D visualization tools and assets in the furniture industry," said Intiaro CEO Pawel Ciach. "It grows revenue for both designers and the manufacturers who provide access to their products for designers through the platform."
In addition to new users daily, top brands Rowe Furniture and Uttermost recently joined the growing list of companies including Lexington Home Brands, Tommy Bahama Furniture, Century Furniture and Norwalk Furniture. Intiaro officials said several others, including Kravet Inc. and Vanguard, have signed up for the platform and their products will be added soon.
Home designer Jason Thompson of Branson, Mo., has been in the visualization business for a long time and said, "DB3D is a real product database that allows me to put in real products that customers can purchase for their home. This saves our company time and money – and gets clients to buy into products. I'm blown away by the platform, product and 3D models. We have been looking for this for years."
A veteran interior designer but relatively new to 3D visualization, Carol Way Cisco said DesignerBoard3D is now must-have technology for her business: "This free platform solves my need to configure and download 3D objects of real products from top brands for beautiful room renders and quick visualizations right in the platform."