NEWARK, N.J. (April 19, 2021) – Leading luxury mattress manufacturer Shifman Mattresses recently honored four retail partners for sales growth and perseverance through a year of pandemic challenges.
Shifman's annual retailer awards recognizing top sales performance for 2020 include the Platinum Achievement Award given to Paul Rich & Sons (Pittsfield, Mass.) and Brielle Furniture (Sea Girt, N.J.); the Gold Achievement Award given to Bragg's of Huntsville (Huntsville, Ala.); and the Silver Achievement Award given to Willis Furniture & Mattress (Virginia Beach, Va.). This is the first year two retailers earned the Platinum award.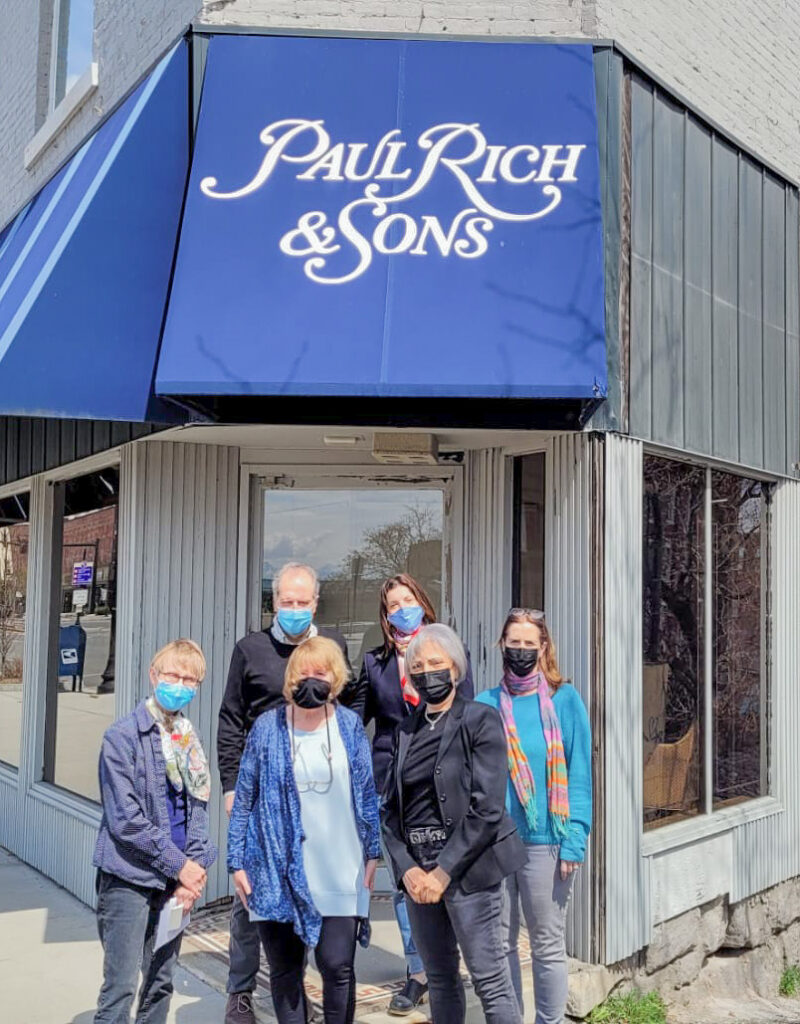 "Always a distinct pleasure to recognize our retail partners, this year is particularly gratifying because we know how challenging it was professionally and personally to not only survive but, for these retailers, thrive through COVID shutdowns and unpredictability," said Shifman President Bill Hammer. "This year's class of retailers created their success through their continued commitment to promote the benefits of the Shifman brand and desire to satisfy customers by providing unparalleled comfort and quality."
Platinum honorees Paul Rich & Sons and Brielle Furniture are long-time Shifman partners, and both achieved year-over-year revenue growth by more than 30 percent, according to Lisa Frey, Shifman national sales director. Both retailers "leaned into aggressive promotion of the bedding category" supported by healthy sleep messaging and the Shifman brand value.
Pamela Rich, director of marketing and store display for Paul Rich & Sons, said, "We have been partnered with the Shifman Mattress Company for 35 years, the best decision we've made in the history of our business. We feel fortunate to have a close relationship with the Hammer family, who has created a unique and special product, and has given us the opportunity to offer the best mattresses in the world to our customers."
Brielle owner Ed Christiansen said, "Brielle and Shifman have always had a great relationship, it's like we're family. Through the pandemic, we needed mattresses and it was a big order. Shifman got them for us, and it kept us going. It's all of us together, and you're only as good as the people you have around you."
Gold Achievement honoree Bragg's of Huntsville generated 20% growth over the past year. Third-generation co-owners Alan and Vann Bragg said they value the ease of working with Shifman and the quality of the brand helps them sell loyal Bragg customers through their lifetime.
"The (Shifman) product can sell itself, but when you have good people behind it, that's what makes the difference. People say they don't make them like they used to anymore. They do make them like that at Shifman," said Alan Bragg.
Willis Furniture & Mattress are proud of their 19-year partnership with Shifman and earned the Silver Achievement Award with 11% growth. Ben Willis, fourth-generation owner of Willis Furniture said, "It's nice to be able to sell something you can be proud of and sell with confidence, and we enjoy working with a family-owned company. We appreciate the association and being recognized."