Initiative is expected to create 50 new jobs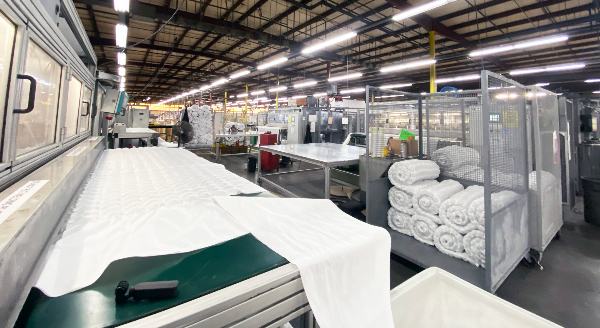 HICKORY, N.C. – The bedding business of HS Manufacturing, LLC ("HS Manufacturing"), a wholly owned subsidiary of Hickory Springs Manufacturing Company ("HSM"), has established a 160,000-square-foot dedicated mattress manufacturing facility in Hickory, N.C. The comprehensive facility – which will expand the company's workforce by 50 employees – will double the capacity of its bedding manufacturing, enabling the company to meet the rising demand for its bedding products as consumers continue to upgrade their homes with new furniture, mattresses and other home furnishings.
The expanded plant contains mattress assembly, innerspring coiling production, individually wrapped pocketed coil production and roll-pack operations all under one roof.
"By combining all of our bedding operations in one location, we dramatically increase our efficiency and improve our ability to better serve our customers. This is particularly important now as our customers are experiencing significant growth in demand," said Tim Witherell, vice president and general manager of HSM bedding products.
In addition to expanding capacity for its mattress assembly processes – including sewing, quilting and zipper cover applications – the plant will also boost its production capabilities for its sustainably-designed Flexecore® fabric-encased mattress coil system and its Micro product line of micro-coil systems, which enhance durability, comfort, air flow and pressure relief.
Before the expansion and consolidation to one plant, bedding components would travel between multiple facilities during the manufacturing process. Witherell said HSM does not anticipate any service disruptions during the transition, which is expected to be completed by April.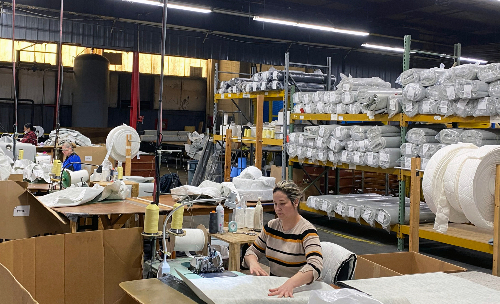 HSM is a privately held company based in Hickory, North Carolina, with more than 25 manufacturing plants in 13 states. In addition to its core furniture and bedding markets, HSM serves a range of customers in the transportation, packaging, healthcare, apparel and other industries. For more information, visit hsmsolutions.com.