Note: This story first appeared on our sister website Casual News Now. Check it out here and subscribe to the weekly newsletter.
In March 2020, our lives changed. As the World Health Organization declared COVID-19 a global pandemic, cities and states went into lockdown, people stayed in their homes and businesses were forced to lock their doors.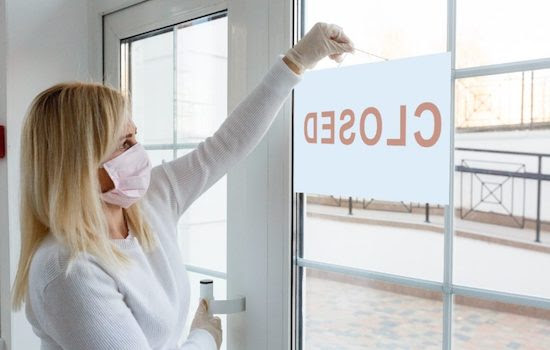 Now more than a year later, we're still feeling the impact this pandemic has had on the casual furnishings industry. From factory shutdowns, material shortages and shipping delays to unprecedented retail business due to increased consumer demand, this pandemic has brought both monumental challenges and unbelievable opportunity.
We reached out to retailers and manufacturers to find out how they're faring a year after the onset of the pandemic, and what they see for the future of their businesses, and the industry as a whole.
In part I of this story, we explore how the pandemic has impacted business. And in part II, we hear where businesses stand now, and what they anticipate for the future.
How has your business been impacted by COVID-19?
COVID had a significant impact on our business, as we were forced to shut our factory for seven weeks with less than 24-hours' notice. After we returned, we were pleasantly surprised to find a significant amount of orders, and that trend has continued. Demand has continued to come in at a higher rate than our current capacity. —Warren Juliano, Lloyd Flanders
Fortunately at Jensen Outdoor we have experienced very little direct impact from virus infection among our team. The known issues were quarantined at home, those in possible contact were tested promptly, and we had no positives from those tests. The culture in our office/warehouse has changed to be much more conscientious about cleanliness, distancing and mask wearing—that is the new normal. Our business has not slowed since the week preceding Memorial Day, when our situation went from famine to feast. Getting our team back to full strength after furloughs took more time than we had hoped, and this certainly had an impact on our ability to ship product last spring and early summer. We ended our 2020 season (Aug. 31) with a backlog considerably higher than ever seen at Jensen, and consumers continued to special order well into the fall and winter. —Eric Parsons, Jensen Outdoor
Business has increased immensely, both for our furniture department and our entire operation. Our landscape design and garden centers are very busy due to the pandemic. People are spending funds usually reserved for vacations on their homes and specifically their outdoor spaces. —Eli Hymer, Gasper Home and Garden
Hotel/motel purchasing has seen a great decline due to COVID restrictions. This is a large part of our business. Retail has suffered as well, as we are in a resort community with many rental properties. —Happy Land, Custom Outdoor Furniture and Restrapping
Hospitality tanked last year and is only now starting to recover. —William Kruzel, MamaGreen
Last year, March and April were a very scary time. We were mandated by the California governor to shut down March 20, right as the season should have been ramping up. Orders dropped off the face of the planet. We had to furlough 99% of our employees, and had no answers on when we'd be back. It was very scary and stressful. When we were able to open back up, we had all but two permanent employees come back, but had lost all of our temporary staff. We were never able to get to our pre-pandemic employee count and our capacity has suffered. We feel very blessed to be in an industry that has seen a boom in demand during the pandemic, we just wish we could meet that demand to service our dealers. —Leisa McCollister, OW Lee
Once the pandemic hit, we focused on how we could keep our business operating and how we could help our retail partners stay in business during the most difficult times when restrictions were put in place. We took our creativity to a higher level in every area in our organization, from manufacturing, sales and marketing to customer service and logistics, in order to help our customers sell and deliver outdoor furniture. —Andy Sokol, Ashley Outdoor
Business has been great! —Don Davis, Heat 'N Sweep
COVID has certainly created a variety of challenges for Berlin Gardens. Last year we closed temporarily, as many did, for a number of weeks. Berlin Gardens didn't sit idle during that time, as we made face shields to help with the pandemic. When we opened back up after a few weeks, the outdoor business grew substantially, and keeping pace with the demand was a task but we have an amazing team that was up to the challenge. —Mark Cliffe, Berlin Gardens
The pandemic has caused many businesses, such as Polywood, to adapt to the ever-changing environment. Our top priority is to keep our employees safe while providing a quality product to our customers. —Megan Pierson, Polywood
Outdoor furniture was trending up before the pandemic, and now it's exploding. It helps that all of our outdoor fabrics are engineered for outdoor and hospitality applications – all are bleach-cleanable and some also feature anti-microbial technology. —AR Swan, Ultrafabrics
The pandemic has affected the entire hospitality industry, in general. Many people around the world are not traveling right now. This impacts hotels, resorts, amusement parks, cruise ships and even outdoor dining. When the pandemic hit and the lock downs occurred, the entire casual industry, both retail and hospitality, saw a decline in orders. Once restrictions were lifted, the retail sector bounced back aggressively, whereas the hospitality business lagged. Treasure Garden's business followed suit. Consumers were staying home and converting their vacation dollars to creating safe havens in their own back yard. However, hotels, restaurants, amusement parks—those businesses who propel the contract side of the business—were forced to stay closed or operated at reduced capacities. Projects that were on the table were delayed or cancelled, and our hospitality sales numbers declined a bit. —Kim Golson, Treasure Garden/Shademaker
Our business has increased over 20% from any other previous year in the history of the company. —Doug Sanicola, Outdoor Elegance
The onset of the COVID pandemic forced the shutdown of the Peterson Co., like many other businesses, for two weeks in March 2020. The impact to employees, business partners and consumers was felt immediately, with a stop of work and product flow. We soon learned that COVID had infected some employees and customers. We immediately began strict COVID procedures including the wearing of masks, social distancing and reduced employee attendance. —Jerry Scott, R.H. Peterson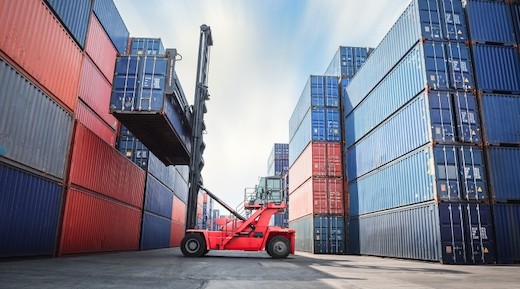 How are disruptions in the global supply chain affecting your business?
Continued problems in the supply chain have made it impossible to catch up. As Dudley Flanders, our owner, president and CEO says, "It's a high class problem, but a real problem." Lead times from all our major suppliers have in most cases more than doubled. We have seen transportation costs from China double and from Vietnam almost triple. We are also taking unprecedented price increases from many of our raw material suppliers. —Warren Juliano, Lloyd Flanders
We own factories in both Bolivia and the Philippines, and additionally source frames from Indonesia and cushion-related components domestically. Our Bolivian supply has seen very little disruption as our owners manage 2 million acres of forest, we harvest and kiln dry the timber ourselves, and we manufacture for only our brands (Jensen Outdoor and Alexander Rose-UK). We control the supply chain until the containers are loaded on vessels, and since there is not much traffic coming out of South America, we have been quite fortunate as it relates to ocean freight. Our challenges coming out of southeast Asia are more significant and similar to other manufacturers (delays getting factories back on line, demand outstripping capacity, material shortages, container shortages and transport challenges). Domestically, fabric has been a challenge since fall as production lead times are inconsistent and extend to over 20 weeks in many cases. And our most recent challenge is the foam shortage brought on suddenly as a result of the freezing weather in Texas and the resulting infrastructure damage to the refineries and petrochemical companies (foam is a petroleum-based product). We are currently receiving only a fraction of our typical supply, are only informed of incoming availability one week in advance, and there is significant uncertainty regarding the length of this shortage. —Eric Parsons, Jensen Outdoor
Longer waiting times on everything. We usually have a barn sale at the end of each season to get rid of year-end product. Last year, not a piece was left over. So far this year, customers are waiting. They have heard from the media and other sources that there is a problem this year. So far early customer interest has been overwhelming. —Eli Hymer, Gasper Home and Garden
Greatly. Consumers who have stuck their heads in the sand are shocked at lead times of 14-plus weeks. —Happy Land, Custom Outdoor Furniture and Restrapping
We have worked through most of them by adjusting our production schedule and lead times, but fabric continues to be a sore spot. —William Kruzel, MamaGreen
It feels as if there is a new challenge that presents itself each week. Foam, fiber and fabric are continual challenges, along with securing containers and space on the ships. Some product dates have been pushed out, but surprisingly we are flowing pretty well, all things considered. —Wes Stewart, Sunset West
Being an American manufacturer, we are a bit insulated from all the issues imports are having. Our biggest issue by far has been fabric. Foam is a concern as well, but we have been able to work with our supplier to keep inventory flowing. —Leisa McCollister, OW Lee
The demand for our line is incredible, and we reacted quickly in order get product. We use a tremendous amount of containers from Asia each week, and although during the container crisis we aren't getting 100% of what we need, our incredible supply chain and logistics teams have worked extremely hard to flow product throughout our distribution network. —Andy Sokol, Ashley Outdoor
Supply chain disruptions are affecting our business by forcing us to increase prices, as well as not being able to sell as much product as we otherwise could, due to extended lead times or lack of being able to get enough product to fill demand. —Don Davis, Heat 'N Sweep
Disruptions to our supply chain have been an ongoing challenge, and it truly affected every part of our business, from raw materials, fasteners, fabrics and freight. Being creative and finding solutions to sufficiently supply our dealer base has always been the objective, not just this past year, but since Berlin Gardens began in the late 1980s. Focusing on quality, customer service, and our lead time has allowed Berlin Gardens to be successful. This pandemic has thrown some curve balls, but it isn't something we can't overcome. —Mark Cliffe, Berlin Gardens
Stock-outs, long lead times, and unpredictable closures are just a few of the supply chain challenges faced by businesses this year. Businesses had to quickly adapt to all the new regulations. We saw businesses focusing on their strengths and finding creative solutions to stay in business. Dine-in establishments became carryout overnight, manufacturers locked in longer contracts with suppliers, and small businesses pivoted by adding more services when products are backordered. —Megan Pierson, Polywood
We have experienced some logistic delays in getting containers delivered, the same as everybody. Our logistics and purchasing departments have been working very hard to create a flow of continuous shipments that mitigates much of the delay. —AR Swan, Ultrafabrics
It has made lead times longer with many back orders now. —Doug Sanicola, Outdoor Elegance
We learned that many of our suppliers faced similar restrictions to the ones we had, which meant that some of our component parts and materials were either unavailable, delayed or available in smaller quantities. We began to search and located alternative high-end parts suppliers. —Jerry Scott, R.H. Peterson
Click here to read part II of this story.