TAUNTON, Mass. — Months after acquiring the high-end Keystone Designer Furniture, in part to expand capacity, Wyrmwood Gaming now says it's shutting down the case goods business.
In a Feb. 26 letter to customers and partners obtained by Home News Now, Wyrmwood's new CEO Jason MacDonald said the company is "moving away from retail and into the direct-to-consumer sphere."

"It is with sincere regret I write to inform you of the immediate closing of Keystone Designer Furniture in Myerstown, Pa."
Keystone's assets and workforce were acquired by Wyrmwood in October, "and with the new direction of our workshop we will not be maintaining our other books of business," MacDonald said in the letter. He called the moved away from retail and to DTC "the right choice for our company and our staff."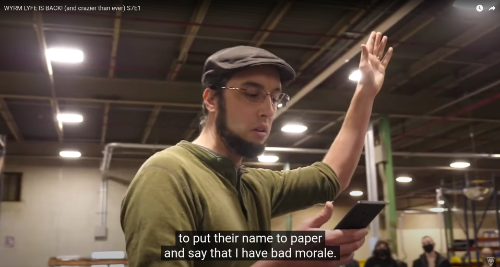 MacDonald was traveling Monday and could not be reached for comment. Russell Palmer, sales manager at Keystone, directed HNN to a video on Wyrmwood's YouTube channel that walks viewers through the ups and downs last year, the acquisition (a warning here about explicit language). It also highlights the decision in December by former Wyrmwood CEO Doug Costello to step down from the post after 18 employees (about half the company according to Costello) had "bad morale."
In the letter, MacDonald said the decision to close the maker of solid wood bedroom, dining room and occasional furniture means it is no longer making repairs or accepting orders "from our catalog, custom offering or white label designers."
"All existing orders will be built with potentially extended lead times," he said and he encouraged recipients of the letter to reach out to sales or customer service representatives with questions or if they prefer to cancel orders.