AVONDALE, Ariz. – Leading mattress manufacturer King Koil has placed its Smartlife Mattress by King Koil™ program at Mancini's Sleepworld, the well-respected 34-store retailer in Northern California.
The Smartlife placement at Mancini's includes the Lily Luxury Firm model with wired or wireless remote options. Designed to adjust to body shape, weight, sleep position and consumer preferences, the mattresses use a scientific algorithm that powers smart cells to adjust the beds automatically to fit each consumer's unique needs.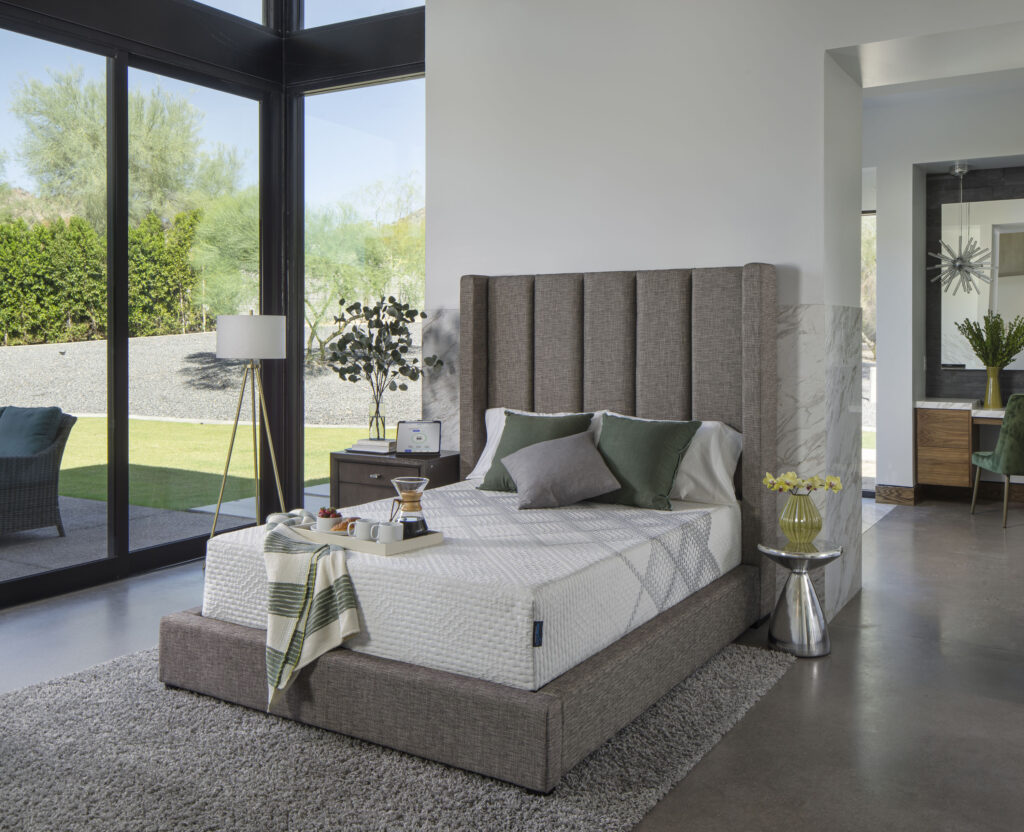 The collection incorporates 80 individual smart cells and eight independently controlled zones from head to toe, with multiple settings of firmness to allow users to accommodate their personal sleeping needs.
As part of the point-of-sale program for the line, the placement will include an innovative in-store presentation with a high-definition screen mounted above the bed to help consumers understand the technology built into the sleep system during rest tests. The video explains the technology in a user-friendly manner to describe how the mattress helps deliver supportive sleep.
"Mancini's is one of the top mattress retailers in California, and this placement expands our reach in what has become an increasingly important market for our company. We are looking forward to a long-standing partnership and continued growth," said David Binke, chief executive officer of King Koil.
"We are excited to introduce the well-respected King Koil brand to our customers," said Marc Fey, CEO of Mancini's Sleepworld. "The Smartlife line fills a niche in our assortment, offering innovative sleep technology at a true value. The in-store displays will also add another element to our broad mattress education repertoire, supporting our goal of helping consumers find the perfect sleep solution for their lifestyles."
Founded in 1969, Mancini's opened its first location in Sunnyvale, California under the name Mancini's Furniture as a full line furniture retailer. In the early 1980s, it shifted its focus to providing brand-name mattresses at fair prices and changed its name to Mancini's Sleepworld. Today, the company has 34 locations across Northern California and operates a 100,000-square-foot warehouse from which almost every mattress it offers can be delivered on the day it is purchased.
A leading global mattress manufacturer, King Koil supports more than 30 licensees in more than 90 countries where King Koil mattresses are manufactured and sold. Headquartered in Avondale, Ariz., the company has a long, rich history that reaches back to 1898 when Samuel Bronstein founded United States Bedding in St. Paul, Minn. What started out as six employees in a small factory has continued to grow. During the 1930s, U.S. Bedding improved the bedspring and was looking for a new name for its product. From there, the King Koil name was born. For more information, visit www.KingKoil.com.