(ACWORTH, GA—February 18, 2021) Global rug and textiles furnishings company Jaipur Living greets the month of March with a focus on texture, performance and versatility. Watch out for all-new powerloomed and indoor-outdoor collections that are perfect for layering, along with sumptuous artisan-made handknots and new indoor-outdoor pouf options that will be shoppable on Jaipur Living's website in March.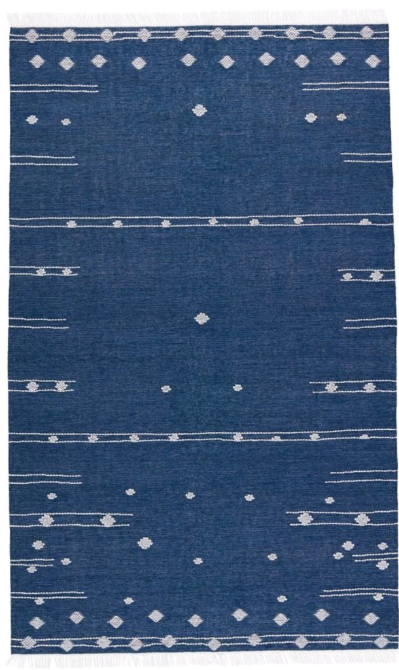 "Jaipur Living's March introductions have a lot of options when it comes to layering," says Director of Product Development Steve Sorrow. "We've continued to expand on our Simply Put trend that includes colors and textures that are easy to decorate with, and we've received an enthusiastic response to it."
HIGHLIGHTS
The hand-knotted Salinas brings traditions back to life with four new additions
The new Tahiti collection achieves a simple sisal look that pleases indoors and out
Catalyst gets new colorways in one of its best-selling designs
Almost 60 powerloomed and performance rugs are being introduced across 20 new and four existing collections.
Nearly a dozen indoor-outdoor poufs debut in four new collections.
TRENDS
Formations – rug designs guided by patterns and forms found in nature
Metallics – just a touch adds a pop of intrigue to space
Simply Put – modern solids with subtle textures that simplify design decisions
PERFORMANCE
New! TAH04 Tahiti Akamai
The new Tahiti collection of performance rugs is perfect for layering. Polypropylene fibers are employed to create simple sisal looks in subtle geometric designs. Easy care and family-friendly.
New! RVR02 Revelry Calli
The classic dhurrie rug gets a fresh, twist with the indoor/outdoor Revelry collection. Hand-woven from 100 percent PET yarn, this performance collection's raised motifs and design-friendly colors add a trend-forward appeal.
New! MTR02 Montara Dumont
The Montara collection's braided patterns are crafted of multi-colored yarns, creating a natural heathered look. Montara presents a fresh take on solids that's easy to decorate with in a variety of spaces.
The Coronado collection is handwoven of 100% recycled PET yarn and features solid color palettes and fringe detailing. Coronado brings layers of texture to spaces both indoors and out.
POWERLOOMED New! TEC01 Tectonic Halvard
Simple shifts in texture and color unite in the Tectonic collection of powerloomed rugs. Subtle, modern artistry in an easy-care rug that's also easy to design around.
Two new abstract additions to the Lavigne collection give off a silky, highly-detailed effect thanks to a two-million-point powerloomed construction. Lavigne boasts a lustrous, high-low pile and eye-catching designs.
The popular Catalyst collection's best-selling Axis design now comes in two new colorways. Show-stopping as well as versatile, this spotted animal print adds intrigue to any space.
HAND-KNOTTED
New! ADT01 Adrift Tambour
The new hand-knotted Adrift collection features modern lines and neutral colors, for an effortlessly elevated piece that's as versatile as it is stylish. Adrift is constructed of 100% wool.
New! RPS01 Repose Solna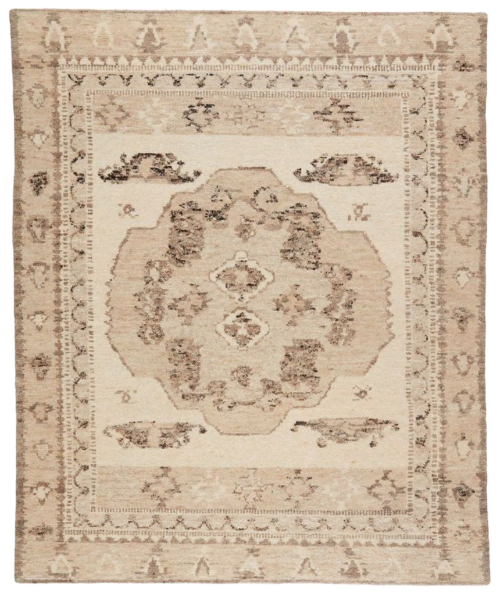 The 100% wool, hand-knotted Repose rug has a chunky, sherpa-like construction. Warm colors and a simple, classic pattern make this an ideal grounding piece for a variety of spaces.
We're introducing new designs to our popular Salinas collection, which brings traditional details to life with a hand-knotted, high-quality construction. Made from 100% wool, these are truly modern heirlooms.
HANDWOVEN
A popular design from the Satellite collection is now available in a subdued palette of agate gray and soft white. Versatile, modern lines are softened by this tonal color scheme.
FELTED
New! BLD01 Borderland Catarina
The stunning Borderland collection is handcrafted of natural, undyed woolen fibers that are felted to create a faux hair-on-hide look.
POUFS
New! SND01 Sundial Ember
The new Sundial collection Ember pouf features an indoor-outdoor kilim construction in an eye-catching orange tribal pattern. This over-sized pouf is a fun addition to indoor and outdoor spaces.
New! VLA01 Vilano Carcaba
Recycled PET yarn is hand-woven to create a substantial texture in the indoor/outdoor Vilano pouf collection, which brings a down-to-earth appeal to outdoor spaces and high-traffic areas.
ABOUT JAIPUR LIVING
Jaipur Living is a global lifestyle brand with a passion for people, product, and design. Known for its luxury rugs, poufs, pillows, and throws, Jaipur Living operates with a mission to create beautiful lives for its employees, customers, and artisans—all while preserving the age-old craftsmanship of handmade rugs. Through social initiatives and the Jaipur Rugs Foundation, the company supports more than 40,000 artisans in 600 villages by providing them with a livable wage, access to health care, leadership education, and opportunities for personal growth and development. Combining time-honored techniques and of-the-moment trends, every Jaipur Living product is as meaningful as they are beautiful.