DELAWARE — The Van Elslander family, through an investment company, is buying back the Art Van Furniture name, Art Van PureSleep and related intellectual property, though it's unclear how, when or if the brands will resurface.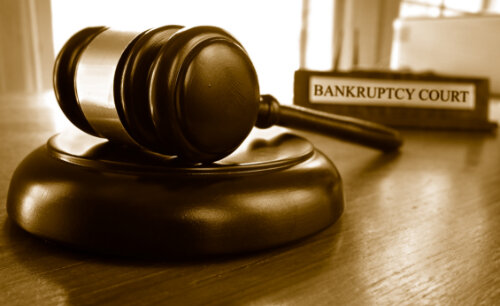 The U.S. Bankruptcy Court here approved the IP sale to VEC, formerly Van Elslander Capital, of Birmingham, Mich., for $6 million, according to a court document filed in early February. The Chapter 11 trustee and VEC reached a deal earlier in the year to sell the name rights, related website domains and other assets for $2.1 million, only to see a $2.2 million bid for the IP from Columbus, Ohio-based American Signature, operator of American Signature and Value City stores and former Top 100 competitor to Art Van.
The revised $6 million price tag was noted in a Jan. 28 filing. Gary Van Elslander, president of VEC and one-time president of the former Art Van Furniture founded by his father Art Van Elslander, said in a court filing VEC made its "final and best offer under sealed bid following the American Signature bid. He did not return messages from Home News Now for comment on this story.
Van Elslander Capital was formed by the late Art Van Elslander in 2017 after the sales of Art Van Furniture to private equity firm Thomas H. Lee Partners in March of the same year. Under new ownership, the Warren, Mich.-based Top 100 company continued an aggressive expansion strategy, including through acquisition but suffered an exodus of key leadership and, eventually, a liquidity crisis.
The retailer crashed into Chapter 11 bankruptcy protection in March of 2020. At the time, there was industry speculation the Van Elslander family would enter with a rescue bid, but it never materialized, and the case eventually was converted to a Chapter 7 liquidation. The former owner of Art Van's Levin Furniture brand (acquired during the THL's ownership of Art Van) purchased several Levin and Wolf Furniture stores out of bankruptcy, and another private equity firm acquired Art Van and other stores for what would become Loves Furniture and Mattresses. But the Loves brand would eventually end up in bankruptcy with a planned liquidation, too.
Industry analyst Jerry Epperson told Home News Now he had heard about the deal with VEC but has yet to talk to the Van Elslander family about it.
"My first thought was this is wonderful to have it back within the family," said the managing director of Richmond, Va.-based Mann, Armistead & Epperson. "Now they have all these options open to them."
Even though competition in greater Detroit and the state has heated up, with brands such as Ashley HomeStore and Bob's Discount Furniture moving in to challenge the now dominant Gardner-White, Epperson noted the recent closings (of Art Van stores and then Loves) opens things up, maybe not for a chain the size of the former Art Van (once with nearly 200 showrooms across several retail banners), but for a smaller core group of stores.
"They could have a very nice business, operating it the way their father did on an intellectual level, a professional level and with people, including vendors of all types, who would love to get back to work with people like the Vans," he said.
That said, Epperson added this doesn't mean the Van Elsanders intend to restart the business and if they didn't open stores, "that wouldn't surprise me at all." VEC could simply be purchasing the name and other IP to protect the legacy and keep it out of the hands of another party that might abuse it, he said.
"Now that David (Van Elslander) and Gary can control the brand, they can sleep better at night not worrying about who or where it's going to end up."