PHOENIX (Feb. 15, 2021) – PureCare launches its first duvet collection this week, further expanding its selection of premium bedding. This latest release from the brand leader in wellness-focused sleep essentials rounds out a complete top-of-bed collection that includes sheets, pillows, protectors, weighted blankets and duvets.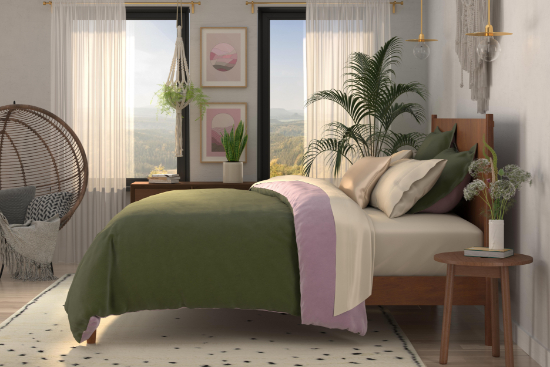 The new duvet collection includes light and medium weight duvet inserts, duvet covers and decorative pillow sham sets in trend-worthy color combinations from earthy clay tones to deep midnight blue hues. Each layer of the line is designed with the same responsive fabrics used in PureCare's best-selling Elements™ sheet line, providing retailers the opportunity to sell the perfectly paired sister lines as a complete top-of-bed collection.
PureCare Vice President of Marketing and Product Development Sarah Bergman said the new duvet line is aimed at giving their retailers the competitive edge with the use of responsive fabrics from their exclusive TENCEL™ Lyocell/FRíO® cooling fabric blend, to silky-soft Modal™ and cozy Bamboo.
"Retailers who sell 'me-too' bedding are competing directly with the robust collections available from established e-comm giants. It is essential that our retail partners have unique product stories to tell, and that starts with their ability to offer their customers benefits beyond comfort alone," she said.
PureCare added beauty benefits to its wellness-focused collections with the new Pure Silk pillowcase line made of 100% Mulberry silk. Premium 22 momme, A6-rated silk, like that used in the new Pure Silk pillowcases, has been shown in studies to provide a friction-free sleep surface that tames frizzy hair and flyaways and is gentle on delicate skin around eyes and mouth – areas prone to creases and wrinkles. And because silk absorbs less moisture than other natural fibers, it naturally revives hair and skin by helping to retain hydration throughout the night.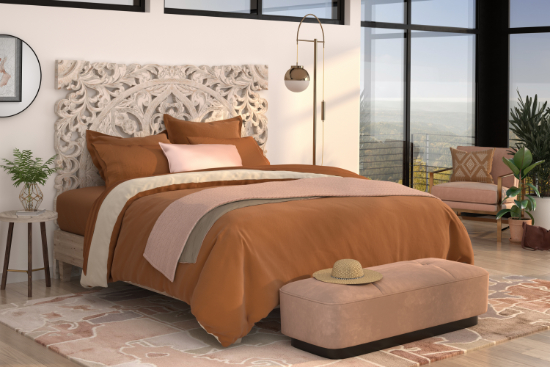 "Silk is the must-have product of the year, and a simple indulgence like a luxurious pillowcase plays into the current consumer demand for easy, at-home self-care products," said Bergman.
Every Pure Silk pillowcase comes with a complimentary mesh wash bag, tying into PureCare's mission to provide cleaner, more restorative sleep solutions to every sleeper. PureCare's new duvet collection and Pure Silk pillowcases will be available for retail this spring.
PureCare is the exclusive bedding product partner of the National Sleep Foundation. The entire collection of premium PureCare sleep essentials bears the official bedding products seal of the NSF and will distribute sleep education in every product sold.