Top retailers go big even in the face of e-commerce, digital advances
HIGH POINT — In recent years, there have been plenty of reports on how Amazon and e-commerce, in general, are re-shaping physical retail, how store footprints are shrinking as consumers knock out the vast majority of their browsing online. They've pointed to urbanization, the drive for ease and convenience, the need for surviving brick-and-mortar stores to rein in the cost of doing business.
And they sometimes point to Ikea, which has been opening small "planning studio" locations and more recently a 115,000-square-foot store in Queens, N.Y. (which doesn't seem small at all until you compare it to the Swedish home furnishings giant's 300,000-plus-square-foot stores around the nation.)
But take Ikea and a few other exceptions and experiments out of the equation and the theory starts falling apart, at least for the furniture store sector.
"We're not seeing it," said Julie Feinblum, founder and chairman of Julius M. Feinblum Real Estate, referring to the firm's retail furniture clients.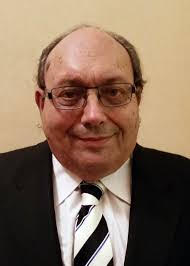 "The bigger stores give you better visibility, a better presence." Some are opening up mall stores, but not necessarily in the mall. Instead, they're looking on the perimeter roads, "taking advantage of very good rental deals. "So we're not seeing a shrinking of size at all." If anything, Feinblum added, furniture retailers are actually taking advantage of the big boxes companies in other retail sectors have left behind in their own attempts to scale back and survive.
Think about some of the biggest in the furniture industry and the direction they've taken. Englewood, Colo.-based American Furniture Warehouse, for instance, has not backed down from furniture superstores despite online or any other competition. After opening two 450,000-square-foot warehouse and showroom complexes in greater Phoenix, it moved on to the Houston market, where it opened the first 375,000-square-foot superstore and warehouse in Webster in 2013 followed by a 500,000-square-foot complex in Katy last year. A third superstore is slated to open soon in Conroe, about 40 miles north of Houston.
Asked why AFW is getting bigger, not smaller, Jabs told Home News Now it's all about dominating the market. "We dominate the business here in Colorado. I think we've pretty much dominated in Arizona." Enormous superstores have been a key ingredient there, and, apparently, in Texas, too.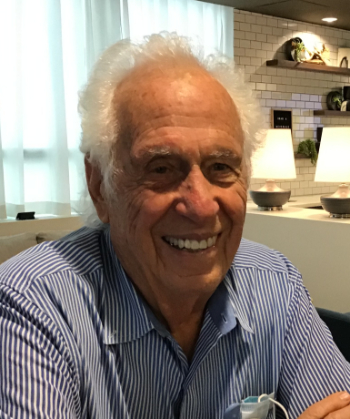 In Houston, AFW faces new competitors, including retailers such as Gallery Furniture, with its own giant stores. But it's getting noticed appreciatively for its size already by the source who matters most. Online, in the reviews section for the Webster location, yes, there was one consumer complaining about the all-too-common product delay, but there was also this from a shopper who came in to buy a pair of recliners but ended up browsing for more:
"The place is huge. So much to choose from.," she said. "I could easily spend the day there. My salesman was knowledgeable about the products. Am I the only one who didn't know there's a bed that gives a soothing massage? You have to give this place a try. It's amazing."
Sioux Falls, S.D.-based Furniture Mart USA, isn't shrinking away from big boxes either. Indeed, it has been doing the opposite, snapping up large former Younkers boxes, left behind when the department store subsidiary of The Bon-Ton shut down its brick-and-mortar business a couple of years ago.
In November 2019, Furniture Mart took the nearly 80,000-square-foot Younkers space in Coralville Mall in Coralville, Iowa, dividing it up for a 50,000-square-foot Ashley HomeStore, a 20,000-square-foot Ashley Outlet and an adjoining La-Z-Boy Comfort Studio and England Comfort Center.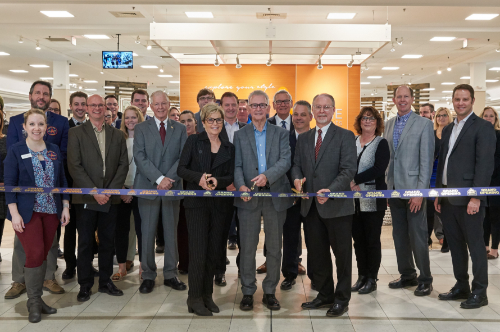 The retailer followed in May with the former Younkers in Baxter, Minn., splitting a 100,000-square-foot space between its Ashley HomeStore and Furniture Mart banners.
And in December, Furniture Mart converted the 100,000-square-foot Younkers in Cedar Falls, Iowa, into a 50,000-square-foot HomeStore, a 20,000-square-foot Ashley Outlet and another adjoining La-Z-Boy Comfort Studio and England Comfort Center.
"The reason (some) retailers are going to smaller footprints is because of cost," Wallenstein told HNN, "but in today's real estate world, you can get some pretty good buys on real estate."
So for a company such as Furniture Mart USA, with the confidence to open larger stores, the time is right, and it's paying off. Business this past year was strong, he noted, despite pandemic shutdowns and supply constraints.
"I think the customer wants a big selection," he said, adding the industry remains one in which the consumer prefers to touch and feel certain goods, even with all the digital advances.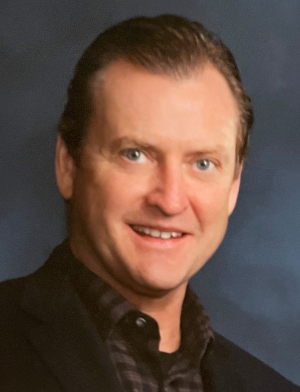 "As long as your occupancy costs aren't too high, you can afford to have it (large showrooms). If you can buy property correctly and keep your costs down, you're able to work on lower operating margins. That's the way we've been operating our business for nearly 50 years."
That's not to suggest digital and e-commerce are unimportant. Wallenstein said consumers certainly are narrowing things down online if not buying online, which is why Furniture Mart continues to invest heavily in its digital presence, too.
"So I want to sell wherever the customer wants to buy," he said. "But I would prefer the customer buy in the store because then we have an opportunity to make sure they get the right product, that they make an educated purchase, and they get that education through our sales associates."
Also just like that reviewer of the AFW store in Houston, sometimes the consumer comes in for one thing they planned to buy, and "they might find something totally different," he said. Having a big box, say 100,000 square feet vs. 25,000 square feet, makes it that much easier for something like that to happen.
"Because you have four times the selection," Wallenstein said. "They have four times the ability to buy."
Ben Haverty, vice president of Colliers' Atlanta Retail Service Group echoed what Jabs, Wallenstein and others say.
"Most independent retailers still lean toward bigger is better when it comes to showroom size and wanting to show more selections and options for customers to choose from," he said.
"Chain stores like Ethan Allen, Havertys, and La-Z-Boy are experimenting with smaller showroom size, but (with) a bigger emphasis on in-home design services and bigger tickets."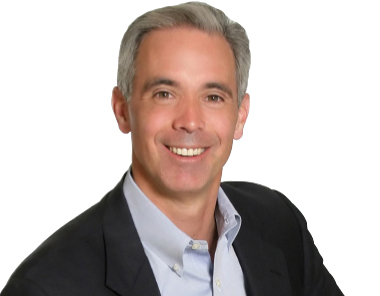 Last fall, one of the exceptions, Ethan Allen, began promoting a growth initiative aiming to bring independent furniture retailers and other entrepreneurs under its Ethan Allen Design Center banner in new markets for the company. Among the selling points: smaller stores, showrooms that could do the job in a quarter of the space of an Ethan Allen store four decades ago.
Back then, "You had to show product to sell it," President, Chairman and CEO Farooq Kathwari told HNN back in September. "Today, that's not the case. Today we are opening our design centers in 8,000 and 10,000 square feet and getting even smaller. We have one reopening in the Hamptons … in New York that's 3,500 square feet. And we have one that's about 3,000 square feet in Winter Park, Fla. They're doing as much business as a 15,000-square-foot design center. The reason: strong interior designers and technology.
"So 10 years back we would have had a store full of furniture. Not today. Today we have enough for them to see the various styles and quality, but the rest is tools — fabrics, finishes, wood samples, lighting, rugs — all done with samples rather than room after room of furniture."

Still, in the realm of top furniture store retailers, Ethan appears to be the exception to the rule, unless, say, a key national or regional player is supplementing its full-service locations with a specialty format, such as sleep stores; or experimenting in a niche style; or pushing into a market where going with a big store footprint is either impossible or too expensive.
At the end of 2017, Tamarac, Fla.-based City Furniture opened a 26,000-square-foot showroom in Midtown Miami, a smaller format, all-modern store. That's another exception as the vast majority of its growth in recent years has been via big boxes.
In December, the Florida retailer confirmed plans to open up to four superstores in greater Tampa. One will be 160,000 square feet (including about 20,000 square feet for an outlet) and attached to an 800,000 to 1 million-square-foot distribution center. At least two of the others will be 120,000 square feet and modeled after City's Mall at Millenia location in greater Orlando, which CEO Keith Koenig identified as one of the retailer's top performers ever since it opened in July 2019.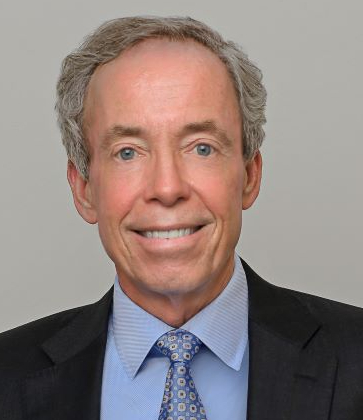 They'll feature important newer elements, such City Marketplace, the 6,000- to 8,000-square-foot spaces dedicated to a broad selection of home accents; and City's KC Cafe & Wine Bars — the type of features that take a fair amount of space to execute properly.
"There are plenty of choices for furniture (in Tampa), but we're going to go in with bigger showrooms and our belief is we can get people to drive a little further to see a bigger selection," Koenig told HNN in December.
He added that he sees the large e-commerce players, such as Wayfair and Amazon as the competitive force it needs to eye more warily and to counter with investments both online and in-store so "we don't lose too much share as we have in the past."
"So our advantage has got to be brick and mortar, a great shopping experience," he said.