ALPHARETTA, Ga. – Amish-made furniture retailer DutchCrafters is hosting an Amish woodworker Meet and Greet in its Alpharetta Showroom, from 1 p.m. -3 p.m. August 19.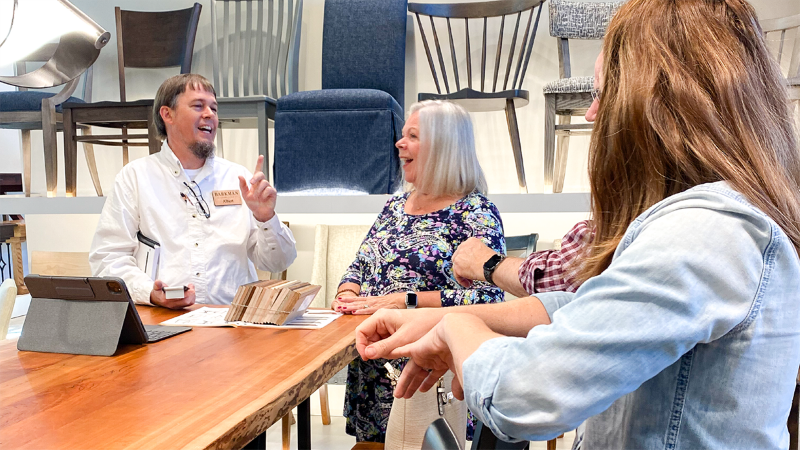 The public is invited to the Amish Woodworker Meet and Greet at the DutchCrafters Alpharetta Showroom with Albert Barkman, owner of the shop that makes the Barkman Collection. Guests will hear from Albert Barkman and see his exquisite creations.
From classic to contemporary furniture designs, the Barkman Furniture Collection is full of perfect heirloom pieces. He will provide a behind-the-scenes demonstration on how he builds some of his products right in the showroom.
Attendance is free. Light bites and refreshments will be served, and all attending can join a raffle for a chance to win a custom-made furniture piece. Enjoy 10% off storewide with Barkman Collection furniture 25% off.
RSVP at alpharettashowroom@dutchcrafters.com. The DutchCrafters Alpharetta Furniture Showroom is located at 160 N. Main Street in Alpharetta, Ga.