Offering delivers luxury, natural designs at attainable pricing of under $10,000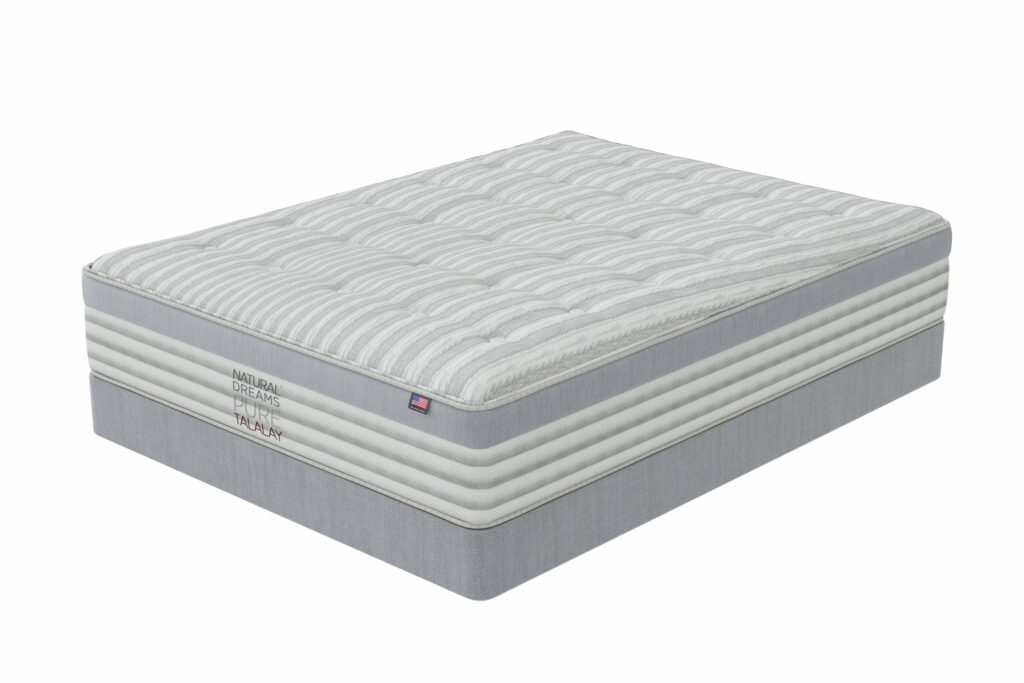 NORTH BRUNSWICK, N.J. – The luxury bedding segment continues to grow, and Eclipse International has created a family of more than 15 ultra-premium, luxury mattresses designed to give retailers a full portfolio of products across three brands that allow its dealers to offer lower price points for products while maintaining greater margins than they are accustomed for ultra-premium and all-natural mattresses. The company continues to broaden its collections handcrafted with luxurious, natural and organic materials designed to stand out on retail showroom floors and retail between $2,000 and $8,000.
Designed with quality materials, including all-natural Talalay rubber, GOTS-certified wool, cashmere, angora and rich cotton, Eclipse has developed mattresses that feature many of the same materials and components found in much higher priced lines at significantly lower retail prices.
"We are seeing a literal surge in interest in luxury mattresses, fueled by the nesting taking place all across America as a result of the pandemic. Consumers today are spending at historic levels on their homes and they are looking for well-designed luxurious products, particularly with mattresses with an all-natural, sustainable story," said Stuart Carlitz, president and chief executive officer of Eclipse International. "We created this new grouping in order to give our retailers significant choice with three brands and varying price points so they can find the right luxury collection that works for their customer base.
"Our philosophy is to continue offering affordable luxury product and longer margins through limited distribution models," Carlitz added.
The company recently announced its new Natural Dreams Pure Talalay brand, an all-natural mattress line with GOTS-certified organic materials to retail from $1,999 to $7,999, and its joint venture with U.K.-based Millbrook Beds, which will feature all-natural mattresses and will be available with two-drawer divan base to retail between $4,000 and $8,000. The Chittenden & Eastman Tiffany® Collection with four beds priced to retail from $1,999 to $3,999 rounds out the premium portfolio. Each of the collections feature a combination of elegant materials, all of which tell the natural story.
North Brunswick, New Jersey-based Eclipse International has been making mattresses since 1866. Known for its design innovation in creating advanced sleep products, the company has an extensive global licensing network that distributes mattresses under six brands – Eclipse, Eastman House, Ernest Hemingway, Natural Dreams, Velika and BIA. A well-established leader in the bedding industry, Eclipse designs products crafted with high quality components, including latex, memory foam, gel and eco-friendly materials. The company holds a number of patents that deliver superb support throughout the product line. Today, the company has 77 licensees worldwide. For additional information, visit www.EclipseMattress.com.