The Florida retailer will build a massive distribution center and open 3-4 stores in the market as it enters its largest ever expansion phase
TAMARAC, Fla. — City Furniture is planning its biggest expansion move yet — into the greater Tampa market with the opening of its largest distribution center and up to four superstores.
The Top 100 retailer is shooting to open an 800,000- to 1 million-square-foot distribution center with an attached 160,000-square-foot showroom by mid-2022. It will follow in short order with a second 120,000-square-foot store on the west side of the market in Largo, between St. Petersburg and Clearwater, and then another in Sarasota, said Keith Koenig, CEO of the 33-store Tamarac, Fla.-based company.
City, which owns and operates City Furniture and Ashley HomeStores, eventually would look to open a fourth on the north side of the greater Tampa market in the Wesley Chapel area.

If all goes as planned, the Tampa expansion will represent a roughly $150 million investment for the company as it enters the biggest growth phase in its history, said Koenig. He spoke to Home News Now from his South Florida home, where he is recuperating following a recent Covid-19 diagnosis, so far experiencing only mild symptoms.
"The first step is making our distribution center site a done deal, and we're working on that, but it's not over the goal line yet," Koenig said.
The retailer has gone ahead and purchased about 45 acres in Plant City, Fla., to the east of Tampa, for about $10 million, he confirmed, but "many approvals" and help from the city and country governments are still needed to bring the distribution center to fruition there.
If City can't get what it's looking for, Koenig said he figures the land it has acquired, with frontage on Interstate 4, is still a great investment and could be resold later. So it's keeping options open, talking to several real estate companies and still evaluating multiple sites for the project, which will enable it to start bringing in merchandise through the Port of Tampa.
The Largo location, however, is a done deal. City expects to close on that property by the end of the year and open shortly after the distribution center complex opens. And the Sarasota location was nailed down Wednesday, Koenig said, with the retailer securing its first choice for a 120,000-square-foot showroom on the ring road of the iconic University Town Center mall facing Interstate 75.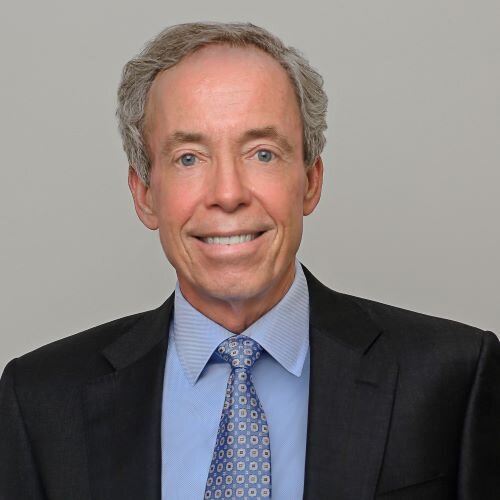 "There are plenty of choices for furniture, but we're going to go in with bigger showrooms and our belief is we can get people to drive a little further to see a bigger selection," he said. What's more, the furniture market behaves differently from many other sectors. The more furniture stores in a market, the greater the overall sales volume; it's not a static market, he said.
In addition, Koenig said he sees the big e-commerce players as the competitive force to eye more warily. The brick-and-mortar retailers in the market will all find a good base of customers that like their individual brands the best, he said. "But I want to make sure we don't lose too much share, as we have in the past, to Wayfair and Amazon."
"So our advantage has got to be brick and mortar, a great shopping experience."
That's why all new stores will include key experiential elements fairly recently introduced in other stores, such as City Marketplace. The 6,000- to 8,000-square-foot galleries feature home accents, including wall decor, tabletop accessories, lighting and chandeliers, mirrors, area rugs, florals, bed linens — "everything the shopper needs to furnish her home," he said.
"And all of those resources we're carrying are direct from factories overseas, so we're able to offer really good value at still decent margins, where most furniture stores look expensive on home accents," Koenig added.
City's KC Cafe & Wine Bar areas are currently closed down in its stores due to the pandemic, but the Covid situation should be better by the time Tampa is up and running so that element will come to the new Tampa stores, too.
The showroom that will be attached to the Tampa distribution center will include about 20,000 square feet carved out for a clearance outlet, while the 120,000-square-foot Largo and Sarasota locations will be modeled after the company's successful Mall at Millenia location, which has been among City's strongest performers ever since it opened in July 2019.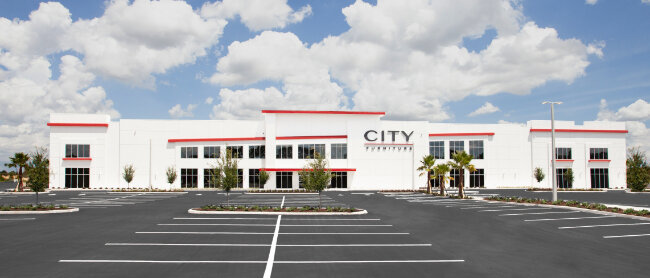 While City Furniture knows its in-store experience really has to shine to separate the brand from pure-play online competition, Koenig said the company also knows the consumer's shopping journey now starts online, which is why it has been investing heavily in everything digital and on its digital team for the past five years.
"It's been helpful because our digital platform really helped (during the pandemic)," he said. "I'm very proud of that team; they're just knocking the cover off the ball."
To date, City Furniture operates 33 stores — 19 City Furniture and 14 Ashley HomeStores in its Florida markets, from its Southeast home base to the southwest and north into Central Florida. And even before the Tampa project is up and running, that store count and its distribution center network will grow.
The retailer currently operates two distribution facilities — in Tamarac and Ocoee, the latter in the Orlando market serving more as a cross-dock facility than a full-fledged stocking warehouse. The Tampa DC will be its largest by far, and its fourth, because a third 286,000-square-foot DC already is expected to open in Miami next June. That facility will take some of the capacity pressure off Tamarac and help speed deliveries into Miami and Dade County, Koenig said.
On the store front, City's third Orlando, Fla., market store — a 112,000-square foot showroom in Altamonte Springs Fla. — will open in June. And in October, the company will open a 107,000-square-foot store in a former Kmart in Hollywood, Fla., on Interstate 95.
In Boca Raton, the company is working its way through approvals to build a new Ashley HomeStore flagship. At 45,000 square feet, it will be City's largest HomeStore to date and in the best location, Koenig said — next door to the area's top-performing movie theater in Palm Beach County and again, on the I-95 freeway.
That location is near the retailer's existing City/AshleyHomeStore combination location. When it opens, hopefully by midyear 2022, the City/Ashley store will become all-City, giving the retailer more space for both brands.
Also on the drawing board are fourth and fifth stores in greater Orlando, with sites being picked out in Melbourne, Fla., to the southeast and Daytona to the north. They would follow the move into Tampa.
"It's the biggest expansion phase in our history," Koenig said. "I'm very proud of Andrew (Koenig), our president, our senior management team and all of our management team.
"We have built a very young, very smart, very digitally savvy and aggressive group, and under Andrew's leadership, they make me very confident to invest like never before in the future of our business."
Koenig characterized business as "very solid," these days, and while the retailer has dealt with its fair share of supply chain disruption, the situation is improving.
"We have tons of inventory coming in," he said. "We can't get everything we want on the containers, so we're renegotiating with our ocean carriers and trying to improve that. But we're making progress. We should be back to normalized stock by the end of the first quarter."
Given the current supply chain disruption, Koenig said the company is going out of its way to build business with, and add new products from those core suppliers who are prioritizing its shipments and thinking long-term about what City has to offer them.
"I've shared with most of them that after Covid, the industry might slow down," Koenig said. "But we're going to have a lot of new stores.
"We're investing in the future, so we're the right bet. If you treat us right now, you're going to get more business for the next few years, rather than the next few months."