Though the pandemic threw many for a loop this year, for The Fire House Casual Living Store, 2020 has been a year of wins. The latest of those was earning the International Casual Furnishings Assn.'s (ICFA) Apollo Award for retail excellence.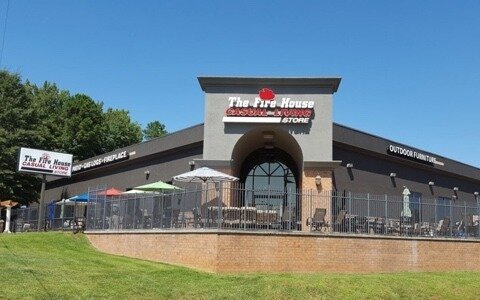 "Winning means so much to our whole team," said Grant Henegan, owner, The Fire House Casual Living Store. "Having the right people in the right seat is where it all begins. We understand that hiring, training and retaining talent is critical to our success."
The Charlotte-based retailer was honored in the multi-store category, with Gasper Home & Showcase of Richboro, Pa., winning in the single-store category. The Apollo Awards recognize retail excellence in the sales and marketing of outdoor furnishings. Finalists must demonstrate outstanding accomplishments and commitment to customer service. Winners in two categories, single-store and multi-store, were selected from a group of 10 finalists through an online ballot.
Finalists in the single-store category included Outdoor Elegance, La Verne, Calif.; Patios Plus, Rancho Mirage, Calif.; Villa Terrazza, Sonoma, Calif.; and Village Green Home and Garden, Rockford, Ill. Finalists in the multi-store category included Daylight Home, Lighting & Patio, San Luis Obispo, Calif.; Kolo Collection, Atlanta; Today's Patio, Scottsdale, Ariz.; and Yard Art Patio & Fireplace, Coppell, Texas.
The ICFA held its annual awards gala—which is usually scheduled during Casual Market Chicago—virtually due to the COVID-19 pandemic. In addition to the retail awards, the association honored other individuals, companies and products in the casual industry.
Gary McCray, former president of Klaussner Outdoor and Lane Venture, earned the Lifetime Achievement Award. Known for creative talents that brought innovation to the category, McCray led the ICFA during two terms a decade apart and helped launch several new initiatives. He spearheaded the first ICFA Educational Conference and renewed the ICFA board committee system, which collaborated to initiate a philanthropic relationship with the City of Hope.
OW Lee was named Manufacturer of the Year for the company's design and quality of their products, as well as outstanding merchandising, customer service, ethics, communications and trade relations. The 2020 finalists for the Manufacturer Leadership Award included Lloyd Flanders, OW Lee, Telescope Casual Furniture, Treasure Garden and Tropitone. Previously, OW Lee was chosen as the Manufacturer of the Year for six consecutive years between 2012 and 2017.
Dave Digirolamo, of DJD Associates, Dublin, California, was named Rep of the Year for 2020. This award recognizes an outstanding sales representative within the casual furnishing industry. Candidates were selected based on leadership, professionalism, exceptional service, communication skills, knowledge and product training expertise. Other finalists included Joe Crandall, Marietta, Ga.; Phil Fowler, Wilmington, Del..; Ed Joseph, Seattle; and Carmen Squadrito, Wake Forest, N.C.
The new Unsung Hero Award was created to call attention to the outstanding customer service representatives at manufacturing companies throughout the casual furnishings industry. Candidates were selected based on their ability to provide exceptional customer service for their manufacturer and retailers. Other qualities included use of outstanding communication skills and innovative ways to problem solve, service as a model of professionalism and talent to act as an inspiration for others as a brand ambassador. This year's honoree is the late Mia Nault of Ebel. Nault was an important part of the Ebel team for 10 years until she was tragically lost in an automobile accident in February. Other finalists included Sara Brown at Telescope Casual Furniture; Christy Dase at Gensun; and Ana Hartman at Treasure Garden.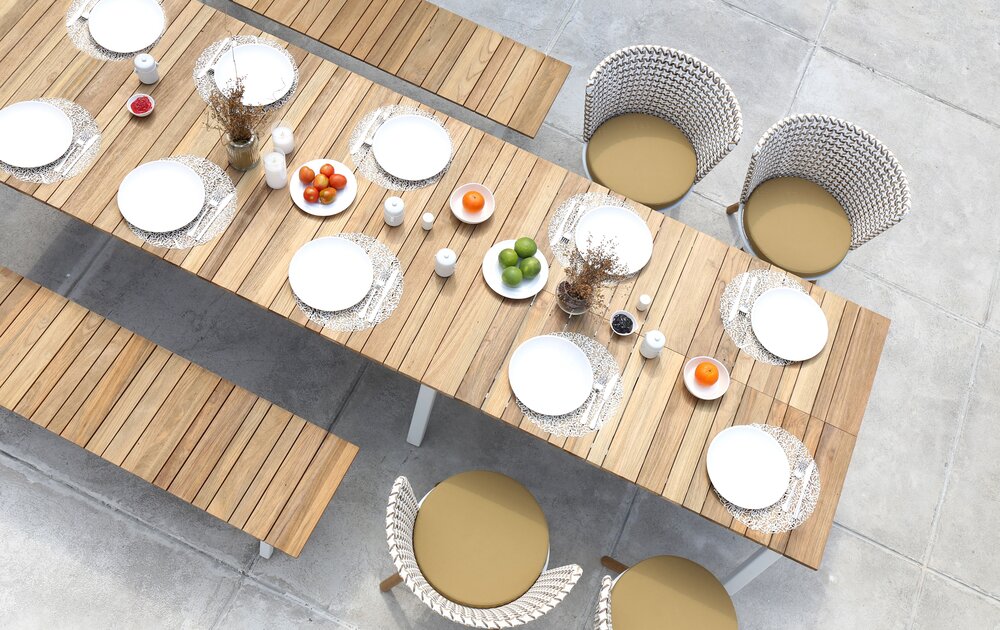 The Design Excellence competition recognizes products in 11 categories for their overall design, as well as their marketability, innovation, color, construction and imaginative use of materials. Eligible designs must have been introduced in the marketplace within the previous year and must be offered by companies exhibiting at Casual Market Chicago. Merchandise Mart Properties Inc. co-sponsors the awards. The 2020 category winners included:
• Chaise Lounge: Pavilion Carlyle Chaise – John Caldwell
• Complementary Casual Products – Accents: Elaine Smith Tavarua Pillow – Elaine Smith
Design Team
• Complementary Casual Products – Furnishings: Summer Classics Brant Coffee Table –
Summer Classics Design Team
• Dining Bar Chair: Summer Classics Havana 30" Barstool – Summer Classics Design
Team
• Dining Bar Table: Mamagreen Maxximus Extension Dining Table – Vincent Cantaert
• Fabric: Glen Raven's Richard Frinier Collection for Sunbrella Tweeds – Richard
Frinier
• Heating/Firepit: Plank & Hide Functional Top Fire Pit – Plank & Hide Design Team
• Lounge Seating with Cushion: Castelle by Tropitone Berkeley Lounge Chair – Castelle
Design Team
• Lounge Seating without Cushion: Lloyd Flanders Reflections Padded Lounge Chair –
Lloyd Flanders Design Team
• Rugs and Flooring: Treasure Garden Reflections – Ocean Blue – Treasure Garden Design
Team
• Shade: TUUCI Northstar Mast – Dougan Clarke
The Lillian B. Winchester "Best of Show" award,selected from among the 11 category winners listed above, went to Mamagreen for the Maxximus Extension Dining Table by Vincent Cantaert, which also received the Lilly Award in the Outdoor Furniture category. TUUCI's Northstar Mast by Dougan Clark received the "Lilly" award in the Outdoor Accents category.