JACKSONVILLE, Fla. — Pompano Beach, Fla.-based Baer's will open its 17th store here early next month, taking the midpriced to upscale retailer further north than ever before.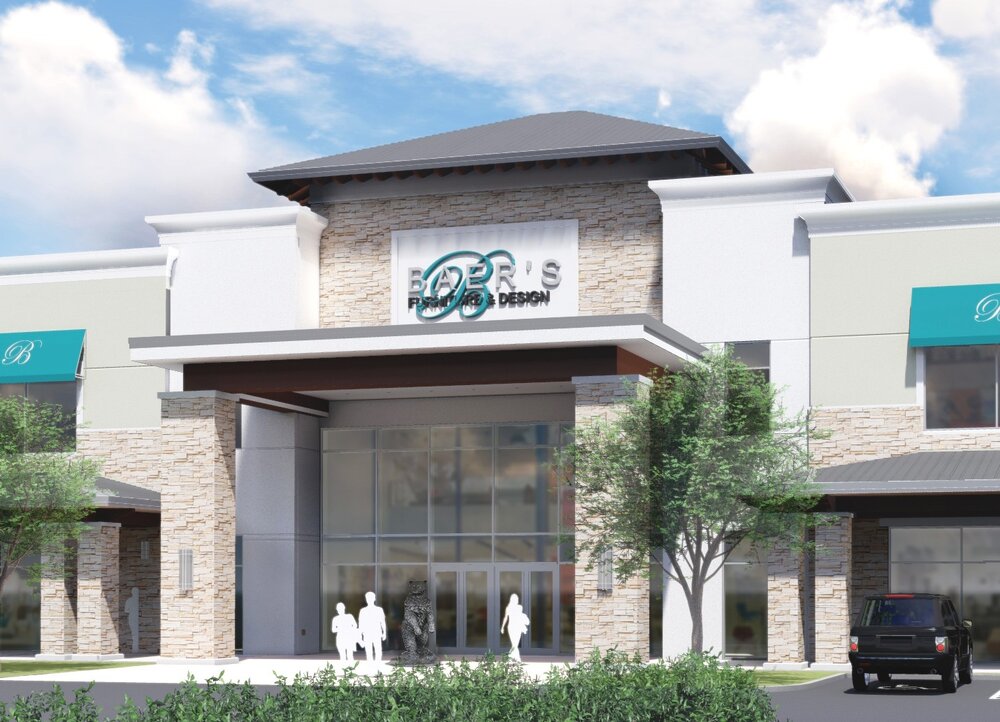 The 85,000-square-foot, two-level showroom at 7760 Gate Parkway is slated to grand open Sept. 5. It will employ an additional 40 people for the family-owned retailer and serve a consumer base stretching from south of St. Augustine, Fla., to north of Jacksonville, across the state line into Georgia, said CEO and third-generation operator Jerry Baer.
Baer's nearest locations are farther south in Orlando and Melbourne, Fla.
"It's a natural progression for Baer's growth in the state of Florida," Baer told Home News Now. "We had an opportunity with what we feel will be a wonderful location to serve the market."
Baer's built the store from the ground up, and while the COVID-19 pandemic made the project challenging, Baer said the retailer's team, builder and architect worked through it and delivered the store on time and to the company plan, even though Baer was told repeatedly that couldn't be done given the unprecedented circumstances surrounding the COVID-19 pandemic.
"It's been very challenging, and the safety of our employees has always been paramount, but our team has done a great job getting the store ready in a timely fashion," Baer said, adding that he credits this team for the retailer's success.
In a release, the Florida retailer said the newest "and most exquisite" store in Jacksonville features products from brands such as Tommy Bahama Home, Bernhardt, Natuzzi Editions, Century, Lexington Home Brands, Theodore Alexander, Vanguard, Universal, Serta and more. The showroom format is based on that of the past three locations the company has built, "but each one improves upon the last, including the Jacksonville store, which features, "the most up-to-date displays of the finest brands in furniture," he said.
The store will be serviced by the nearly 75-year-old retailer's Pompano Beach distribution center. Baer's is known for its brand name assortment, among other things, offered at low prices, with an in-stock $50 million inventory available for immediate delivery.
All Baer's showcases offer complimentary award-winning interior designer service and the retailer's full- service design studios "can coordinate comprehensive floor plans with furniture selections, color schemes, fabrics, floor coverings, window treatments, lighting, area rugs, wall decor, bed coverings, and custom built-ins." Baer's designers have the expertise to take any residential or model home project from concept to completion, it said.
In 1945, Melvin and Lucile Baer founded Baer's Home Outfitters in South Bend, Ind. offering famous brands, quality craftsmanship and lasting designs, at a discount. The family moved to South Florida in 1968 and opened its first location in Dania. Baer's is one of the largest family-owned and operated furniture companies, now run by second- third- and fourth-generation family members.
Its 17 stores and two warehouses employ nearly 800 people.