Despite a relatively strong holiday weekend, many are keeping their eye on other economic indicators, namely interest rates and existing home sales
HIGH POINT — Following the long holiday sales weekend, several retailers took time to reflect on sales activity leading up to, during and in some cases after the event.
The consensus? Sales were good — not great, nor terrible — but good overall, in many cases satisfying expectations in an otherwise slow period for many furniture dealers.
Regardless, they also acknowledged that the Labor Day sales push is just a moment in time, another of several key promotional events during the year that may — or may not — help boost sales during the month. But beyond that, there are factors outside their control, namely the sale of existing homes that will largely get people moving into new construction, or other more suitable existing properties once again.
And for many, that's the big question looming ahead as interest rates continue to remain high and inflation continues to remain a factor with things like high gas prices and other consumer purchases.
But first, here's a quick recap of what some key retailers said about the holiday weekend. Their comparisons are to last year's sales event.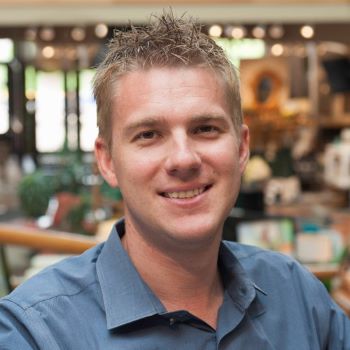 + At Minneapolis-based HOM Furniture, sales and traffic were slightly off from last year. Still the company overall was pleased with its results given that it was competing with a hugely popular state fair — and terrific weather that diverts many people to that event versus spending time in a furniture store, explained Kyle Johansen, executive director of merchandising and marketing. The company had a 10% storewide discount, which he described as a "good offer for us." The company also offered interest-free financing, including on its bedding assortment. However, whereas it promoted the financing more heavily in the past, it promoted the discounts more heavily this year. It also ran its year-end clearance sale on outdoor and patio furniture, which also brought people through the doors.
"We went heavy on the discounting and light on the financing," he said of this year's promotion, noting that while the numbers were not finalized earlier this week, upholstery did strong, as well as bedding. And despite the slight declines in traffic and overall sales, "it was nothing to raise the alarms over."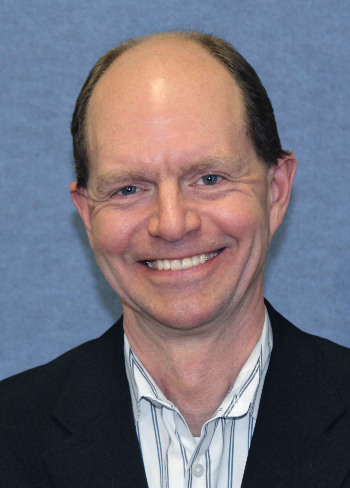 + At Indianapolis-based Kittle's Furniture, sales held even with the particularly strong sales achieved last year, noted Eric Easter, chief executive officer, of the event, which started about two weeks ago and was continuing through this weekend. While furniture sales were strong, he said that "bedding sales really struggled. We were down double digits in bedding. … It was still 20% of our sales, but we wanted it to be more than that.
"We threw a bunch of marketing dollars at it and we had a great assortment on the floor and our folks were busy," he added of bedding activity. "It just wasn't the frenzy that we have normally had. I can't explain it, but we are hoping it comes back a bit."
Of course, the final numbers won't come in until the sale event ends, so Easter is holding out hope that the numbers will pick up even more. He added that upholstery and motion sales were particularly strong in the furniture segment, with case goods coming in a little weaker. "Hopefully that will come back this week," he added.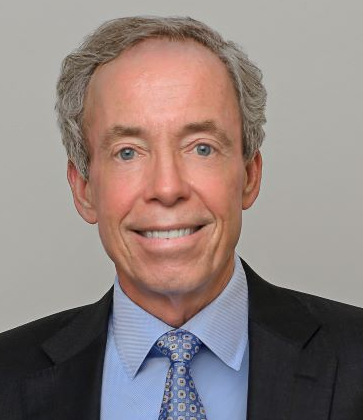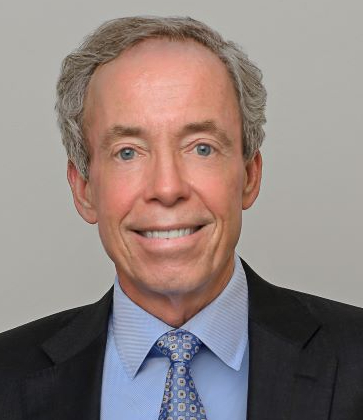 + At Fort Lauderdale, Florida-based City Furniture, sales were about 8% to 10% over last year. However, as that included a new 160,000-square-foot store in Plant City, just east of Tampa, comp-store sales were a little lower, said Keith Koenig, chairman. He noted that mattress sales were particularly strong along with some other categories that it promoted heavily as part of its holiday weekend sales event. "Our biggest gains were in mattresses," he said, adding, "As the supply chain has improved, our in-stock position is better as it is for everybody. We also are aggressive with our promotions and options. We were ahead of our plan pretty nicely."
Of when the actual holiday weekend promotions started, he noted, "I don't know if it ever starts or ever ends, but we were focused on the four days, Friday, Saturday, Sunday and Monday. We also have events coming up to the big holiday weekends, so we are back to what I would call hand-to-hand combat. But customers are shopping on the holidays. I was at our stores and some of our competitors' stores, and if you do it right, there is business to be had."
+ Jeff Bacon, chief operating officer of Port Charlotte, Florida-based Bacon's Furniture, said the company's Labor Day sales event kicked off with promotions that started around Aug. 29, with the sales event wrapping up this Saturday, Sept. 9. He said that the emphasis continued to be on selling down its "Hurricane Inventory" of goods impacted during Hurricane Ian in September 2022. While nearly all hurricane-damaged goods had been sold off previously, the company was still selling from remaining inventory of undamaged product that had been built up to record levels before the storm hit.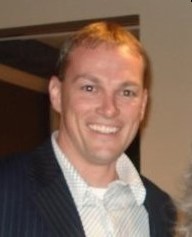 "We had a good Labor Day, but our numbers are way off compared to what they would be if we were under normal circumstances," he said, noting that Bacon's didn't reopen until around March of this year because of the storm damage.
Complicating matters further is that the company has had to discount the goods significantly in order to clear out the older inventory and make way for the new.
"We're comparing hurricane clearance sales to regular sales, so it wouldn't be apples to apples," Bacon said, noting that clearance items were available at around 75% off. "And if I went back to 2020, our numbers would be skewed way down because we're selling off everything at near cost."
He noted that the sales event and others leading up to it have been important in clearing out the older damaged and non-damaged product.
"Right now what we have is the good stuff and we are selling it off at just a little over cost," Bacon added. "We are trying to have a clear slate so we can look the customer in the eye and say, 'Whatever you buy from us is not hurricane inventory. It's brand new.'"
But as expected, there were some categories that did extremely well, such as mattresses, sleepers and any type of motion furniture, Bacon said, with bedroom coming in at a distant third or fourth.
"We're just turning everything into cash so we can put that money toward taking care of our employees and doing repairs," he said.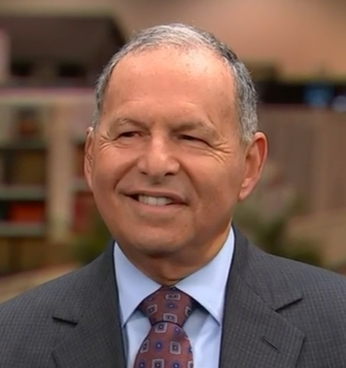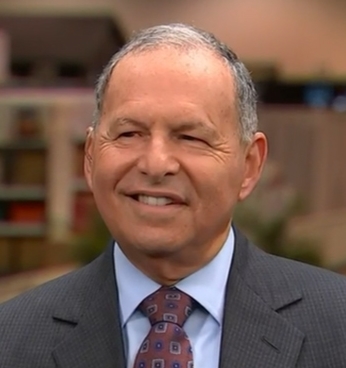 + Irv Blumkin, chairman of Omaha, Nebraska-based Nebraska Furniture Mart, said that comp-store sales were up for its holiday sales weekend. "We're very happy," he said, while declining to offer year-over-year specifics. "It was just strong overall in all categories," he told Home News Now. I would say that people were expecting Labor Day to be big and we were hoping it was going to be big and it was big. I was pleasantly surprised."
That said, he was quick to note that this was just a single sales event that occurs over a relatively short window of time. "I think people are accustomed to shopping during holiday periods, but you still have to do something on the other days."
Eric Easter, of Kittle's, agreed, noting that while Labor Day has a big impact on September results, you really can't read too much into it other than that.
"The bottom line is that the weekend is the weekend and then you kind of start over, is the way I look at it," he said. "I mean if it had been a disaster and it had been off 40%, yeah, I would read a whole lot into that. Or if it had been up 50%. But it's hanging about even and doing a little better than we thought it would for furniture given the way the year is."
Easter and others said the success of the business moving forward will obviously be tied to home sales. And not just new construction, which is doing well in many areas. Those interviewed for this story are looking as closely or even more so at existing home sales as that will drive people's ability to move.
"I think the home is more important than it was before Covid, I really do," Easter said. "But I think housing is still a struggle, at least until interest rates come down."
Kyle Johansen, of HOM Furniture, also said much will depend on home sales.
"The key is not just new construction — it's really the turnover of existing homes," he said. "That is so important. At the end of the day, we need people moving into homes to really get the flywheel going for our industry again."
Another challenge, he noted, is some people getting in over their head in terms of the homes they buy — not to mention any renovations they may have in mind for an existing home.
"People are building new homes and they are building more than they thought it was going to cost them and they are at a higher mortgage rate than they wanted and might hold off on some furniture purchases," he said.
Johansen notes that this is a scenario that's ultimately hard to predict. However, he and others in the industry are hoping the mortgage rates come down further heading into the new year at least enough to make things more affordable for homebuyers.
Koenig, of City Furniture, for one, believes a recovery of home sales is on the horizon.
"When housing is down, people buy less furniture," he said. "When will housing start to recover? Next year is my best guess. When mortgage rates get down to the fives (percent ranges) we will see more in housing sales. And I believe next year we are predicting will be a pretty solid year.
"Young people who have saved up for a down payment are waiting for mortgage rates to come down," he said, of this key indicator. "But I think that housing sales will be very robust and furniture sales will follow."
And even with interest rates still relatively high compared to last year — the rate for a 30-year fixed-rate mortgage on Thursday, Sept. 7, was nearly 8.09% — Blumkin, of NFM, still believes there are plenty of other good things happening in the economy right now. While interest rates and consumer spending are challenges right now, he noted that unemployment remains low and the labor market is still tight, meaning that there are jobs to be had for qualified applicants.
"Business has been very inconsistent and it is just too tough to predict what is going to happen, but we will just give it our best shot every day," he said.