Shop-in-Shop concept aims to connect with consumers through storytelling, craftsmanship and curation
DALLAS — Upholstery manufacturer American Leather is reimagining its presentation at retail with a new concept called Shop-in-Shop that highlights the design and lifestyle elements of its motion and stationary upholstery lines.
This concept is updating its previous Innovation Shop format in place since around 2018. It primarily highlighted the company's engineering capabilities and innovation story, largely speaking to the features and benefits that made its recliner and sleeper line unique in the marketplace.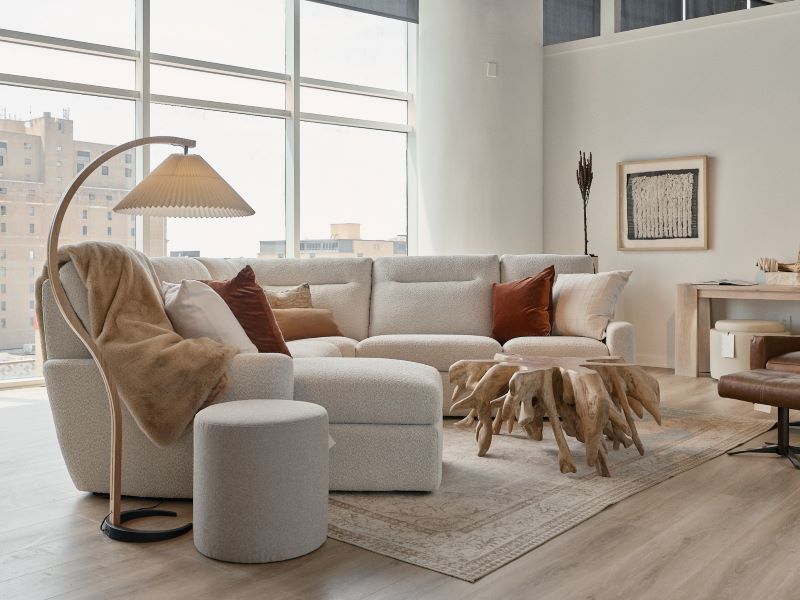 Although those elements are still important to consumers, the company now wants to also speak to the design elements of the upholstery and how that makes the customer feel when they see it in a lifestyle vignette on the retail floor.
"Through storytelling of comfort, craftsmanship and curation, the new Shop-in-Shop presents a fresh approach to the world of American Leather," said Veronica Schnitzius, president. "Beautiful, design-oriented settings and experiential elements tell a story of design in motion — pieces well made and a life well lived. The Innovation Shop spoke to our engineering prowess, where our Shop-in-Shop concept celebrates the craftsmanship that makes American Leather unique."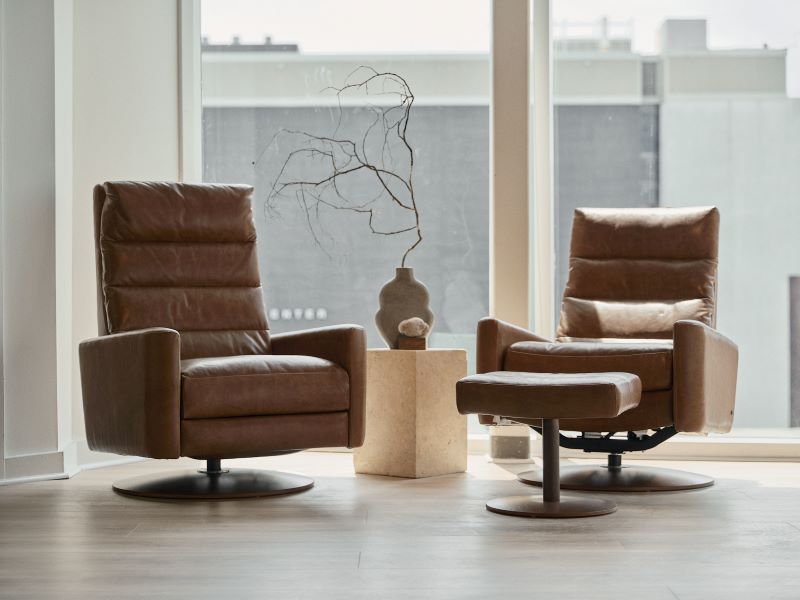 She added that the Shop-in-Shop concept also reflects changes in consumer behavior as they are seeking a shopping experience that speaks to their senses and "meets the consumer with a refreshed concept that better positions them to outfit their home. … We want to give the end consumer a different opportunity to experience the American Leather brand."
The timing of the initiative takes place as some customers emerging out of the pandemic have changed their own store footprints. This in turn has created an opportunity for a refreshed look and feel that the Shop-in-Shop concept offers.
"It was very successful during the pandemic, but a lot of things have changed," Schnitzius added.
Retailers visiting the company's High Point showroom in April had a chance to see the new concept showcasing the furniture, along with lighting, accents, artwork and other decorative furnishings that complete the aesthetic. It also showcased the story of the company's custom manufacturing model in design-oriented settings featuring multiple options in fabric and leather.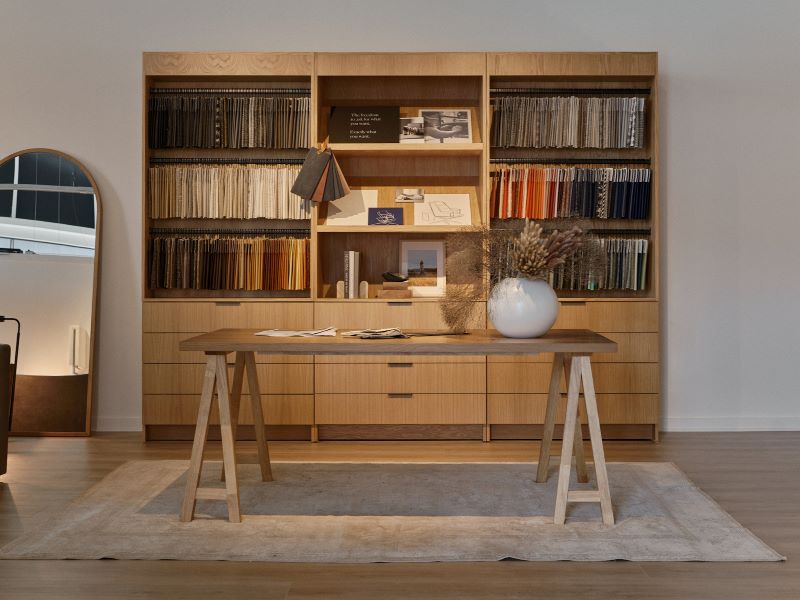 "It is about how it makes you feel … showing a little softer side of the brand," she added. "We call it rehumanizing the brand. Before people thought we had a bunch of robots in the factory just making metal components. This furniture is built by humans for humans. We have 700 incredible artisans building this custom product in Dallas. So we are highlighting the human aspect more."
The size and product mix will vary by retailer, Schnitzius noted, based on the needs of individual customers.
"As with any great partnership, a collaborative approach that understands data, target consumers, current trends and market dynamics are all considered when determining the proper product mix," she said. "The vision for the Shop-in-Shop is to represent the breadth of American Leather's offering, but each Shop-in-Shop will have similarities and differences, depending on the retail partner, which highlights the attributes that make American Leather unique."
She said that the response to the concept has been extremely positive thus far with installations starting in July. While not committing to a specific number of locations planned at this early stage, she was optimistic about its prospects.
"We anticipate an aggressive deployment schedule," she said.