Furniture designer and craftsman led a life guided by strong principles including a commitment to sustainability
LOS ANGELES — Cisco Pinedo, a long-time furniture designer and builder who founded Cisco Home more than 30 years ago, died unexpectedly of a heart attack on Feb. 11 while vacationing with friends in Mexico. He was 59.
Raised in a small 20-family village in the state of Jalisco, Mexico, he grew up in an environment of self-reliance and community spirit. The family grew their own food, built their own homes and traded with others in the village for anything else they needed.
In a 2016 story in the Los Angeles Times, he described his early life in Mexico as "built around the most basic human needs. There were no jobs, very few opportunities. What we had was a respect for the land around us because that was all we had to sustain us."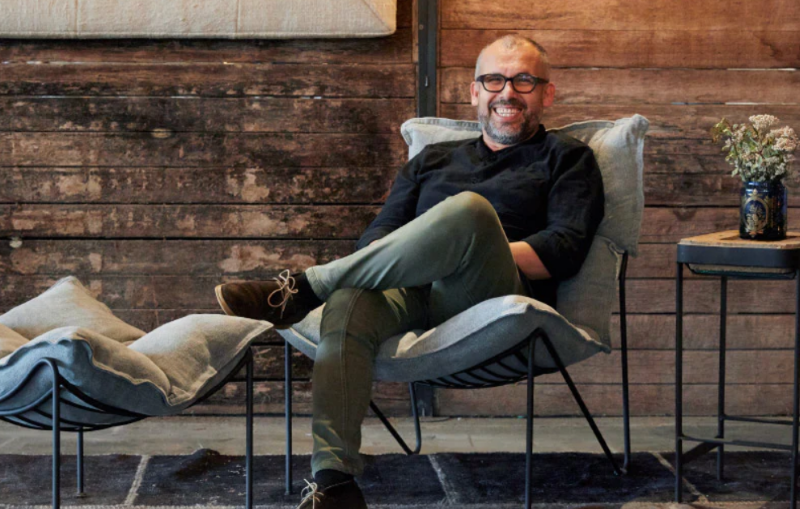 Pinedo came to the U.S. in 1975 during his early teen years. Living in south-central Los Angeles, he worked summers with his father, picking grapes on farms in Southern California, according to the L.A. Times, which also reported that after less than four years of schooling, he gave up his education to help his family, including assisting his father as a gardener.
His interest in furniture also began during his early teen years when he began working in a small local workshop where he learned to craft pieces with materials that others often failed to notice.
"I would go to the flea market and get things no one else wanted," he recounted on the company website. "I remember picking up this old pink fabric and bringing it back to the shop to use on a couch. When I was done making it, everyone was fascinated by this pink couch because it was something they had never seen before."
He brought that same spirit of ingenuity to Cisco Home, which he founded in 1990 and debuted in New York, a short time after, gaining the notice of a journalist at The New York Times. Over the years, the business grew into a respected manufacturer of bench-made upholstery and upholstered beds that has developed a loyal following in and outside the design community.
Pinedo and Cisco Home also were founding members of the Sustainable Furnishings Council around 2003. He not only spoke the language of sustainability, but also lived it through the use of sustainable woods and other materials such as water-based finishes and natural fabrics in his own furniture line.
Susan Inglis, a former executive director of the SFC who is now involved in the organization's educational efforts, said she was honored to have known him.
"Cisco was a key founder of the Sustainable Furnishings Council," she told Home News Now. "We could not have become the organization we are without leaders as committed to the cause as Cisco was. He was a generous man. And he was committed — I think in every aspect of enterprise development — to ensuring that the way he used resources would not compromise the ability of future generations to access the resources they will need to live a good life, to paraphrase the way the U.N. defines 'sustainability.' Within the Pinedo family, within the Cisco Home family, within the many communities he touched and supported, he left a mark to empower a sustainable future."
On the company website, he traced his passion for sustainability to his humble beginnings.
"I think that's where I got my love of sustainability," he wrote. "Even though the village was small, there was a real sense of community where everyone worked together to make the most out of the land without overworking it. There was a respect for nature and what it gave us."
Pinedo also helped create Cisco Village and Oakbones, a modern cabin camp and commune in Round Top, Texas, developed more than 20 years ago, according to a recent article about Pinedo by local writer Jim Kastleman.
"Cisco Pinedo was not only the coolest cat in the room, but also one of the most generous, kindhearted and selfless people who have walked the planet," he wrote in a recent memorial. "The expression 'He never said a bad word about anyone' could have first been said about him. I'm confident."
His wife and daughters communicated their recent loss with a heartfelt letter sent to those who knew him in the furniture industry.
"This sudden loss has sent shock waves through his family and community, and we know it will be difficult for you to bear as well," their letter said. "Cisco's creativity, ingenuity and expansive generosity of spirit has been an important part of so many of our lives and livelihoods. He felt invested in the business and well-being of customers and vendors and grew endeared to many of you, considering you first and foremost as friends close to his heart."
Home News Now invites readers to share their own memories about Pinedo, either in the comments section or by emailing Editor-in-Chief Tom Russell at tom@homenewsnow.com