Dates are set for typical show timelines between late February and late March, marking a return to normal schedules for many of these important events
KUALA LUMPUR, Malaysia — Now that we are in the midst of the holiday season, the industry gets to take a collective breather — but perhaps not for long.
Soon, many of us will be making plans — if we haven't done so already — to attend the Jan. 23-27 Las Vegas Market. Obviously getting plane and hotel reservations soon will allow us to tap into the best rates before they make their inevitable ascent.
But also on the horizon is the Asian show circuit, which also requires some degree of planning.
This reminds me of my first overseas trip with former Furniture Today publisher Joe Carroll many years ago.
The overseas shows would begin helping us make our arrangements in mid- to late November as we planned for what he called a "two-week adventure" that started with Cebu in the Philippines, continued to Manila, then on to Kuala Lumpur and finally Singapore.
These shows were always followed by the shows in China, including Dongguan (3F Famous Furniture Fair), the Shenzhen International Furniture Fair and CIFF (China International Furniture Fair) Guangzhou, many of which former Furniture Today President Kevin Castellani attended just about every year.
Obviously, the pandemic rearranged the show circuit entirely, postponing some events and canceling others altogether. But now that most travel restrictions have been lifted over the past year or so, these shows have begun to take place as scheduled — once again placing the Asian show circuit firmly in the minds of buyers around the world.
While shows like International Furniture Fair Singapore have been postponed indefinitely — although there are some hints that it may return in 2024 — there are a host of others on the calendar, including some shows that held events as recently as this summer.
Here is a snapshot of some major ones planned from February through April 2023:
+ The first major event on the show circuit is a new show called HAWA Expo, organized by the Handicraft and Wood Industry Association of Ho Chi Minh City in Vietnam. It runs Feb. 22-25 in Ho Chi Minh City. More details can be found at Ho Chi Minh Export Furniture Fair – HawaExpo 2023 – Trang chủ – Hawa.
+ The Malaysian International Furniture Fair, the largest furniture show in Southeast Asia, runs March 1-4 at two venues, the World Trade Center in Kuala Lumpur and the Malaysian International Trade & Exhibition Center. More details can be found at MIFF, 1-4 March 2023 | MITEC and WTCKL, Kuala Lumpur.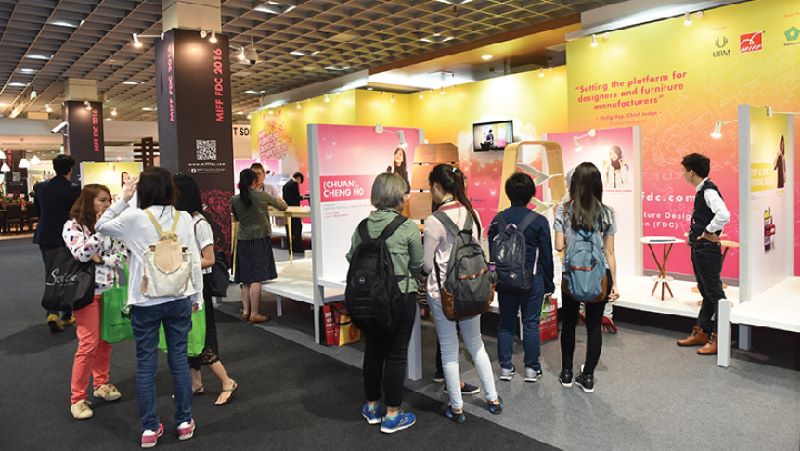 + The Export Furniture Exhibition takes place March 7-10 at the Kuala Lumpur Convention Center. More details on the show can be found at Malaysia EFE Expo – Export Furniture Exhibition | Exposition.
+ The Vietnam International Furniture & Home Accessories Fair runs March 8-11 at the Saigon Exhibition & Convention Center in Ho Chi Minh City. More details can be found here.
+ The Indonesia International Furniture Show, also known as IFEX, runs March 9-12 at the Jakarta International Expo Center in Jakarta. More details on the show can be found at IFEX Indonesia 2022 Home.
+ The Philippine International Furniture show runs March 9-11 at the SMX Convention Center in Manila and the Mall of Asia Complex in Pasay City. More details can be found here.
The shows in China, which typically follow the shows in Southeast Asia, are as follows:
+ The 3F Dongguan Famous Furniture Fair is scheduled for March 15-19 at the Guangdong Modern International Exhibition Center. More details can be seen on the show's Facebook page, Dongguan 3F – Home | Facebook.
+ The Shenzhen International Furniture Fair takes place March 17-20 at the Shenzhen Convention & Exhibition Center. More details can be found at the show website.
+ The China International Furniture Fair Guangzhou is scheduled for March 18-21 at the China Import & Export Fair Complex in Guangzhou. More details can be found at the show website.
Obviously each show has its own flavor and even niche. Admittedly, some of the shows in China in particular are largely geared for the domestic market. But there are also plenty of companies in each event that are open to export markets all over the world, including the U.S. Each event also has plenty of educational events, displays and seminars of interest to the design trade.
And since these events take place over nearly a four-week period, it also makes sense to pick and choose which ones you have time to attend. Hopefully the links we offer here prove useful in terms of planning.
But planning is key as 2023 will be here before we know it. The good news is that the shows have returned to what looks like a normal schedule having come off Covid-related delays that had some of them scheduled as recently as this past summer. For those that do decide to attend any number of these events, we hope they prove useful to your business in the year ahead — and beyond.