BENTONVILLE, Ark. – Warehouse retailer Sam's Club is partnering with Southern California designer and lifestyle influencer Becki Owens to launch its first furniture collection.
The four-piece collection — Details by Becki Owens — is being produced in collaboration with Malouf and Companies and will be offered in 537 Sam's Club locations nationwide starting Dec. 1.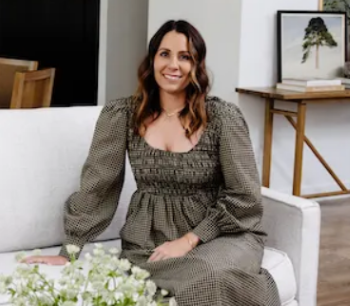 The company said the pieces were inspired by a "clean, coastal style" that has helped Owens build a large following online and in the design world.
Aimed at giving its members "more access to affordable, trend-forward pieces for the home," the looks "also align with the cozy, neutral style preferences of many of Sam's Club members," the company said.
"The collection's launch reflects a bigger focus Sam's Club has on reimagining its home and furniture category — making great design accessible for every room in the home," the company said in a statement.
"I designed the pieces in Details to work in a bustling home," Owens said. "These pieces convey warmth, adapt to multiple design styles, and hold up to family life. As a mom of four, I know that durability is essential. The performance fabric and solid wood will keep these pieces in your collection for years."
The collection includes: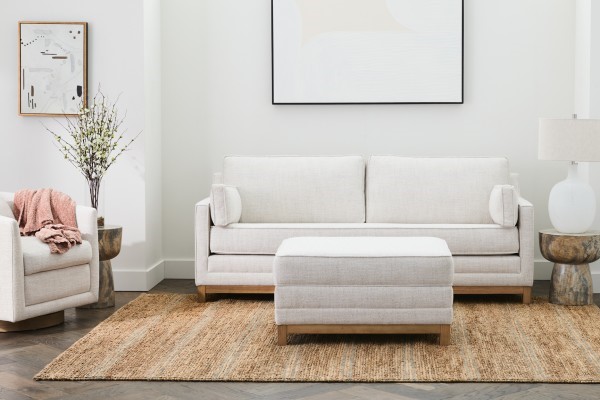 + The Freesia upholstered sofa and storage ottoman, which has a linen-inspired, stain-and-liquid-resistant performance fabric and a solid wood base and inset springs that "create a strong frame that's topped by reversible cushions and throw pillows." It also has a textured neutral color and transitional design that the company said makes the pieces easy to customize for every style. The coordinating ottoman also offers storage space. The set retails at $1,199.
+ The Isla upholstered swivel chair, which also has linen-inspired stain-and-liquid-resistant performance fabric. It also has a mixed wood and textured cream upholstery and a swivel base, allowing the chair to be placed in nearly any part of a room. The chair also is topped by a plush, reversible cushion and a throw pillow. It retails at $399.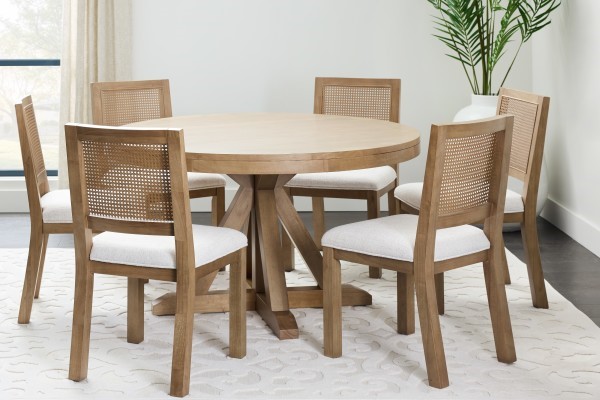 + The Fern sofa table, which has a geometric design built from solid wood and oak veneers in a light oak finish. It retails at $299.
+ The Lily seven-piece dining set, which seats six comfortably and features a linen-inspired stain-and-liquid-resistant performance fabric on the natural cane-back chairs. The wood grain surfaces and fanned pedestal base "elevate its look." It retails at $899.
Megan Crozier, chief merchant at Sam's Club, said the company is pleased to "bring these beautifully designed pieces to our members. We know that our members love to entertain and to celebrate everyday moments in their homes. We collaborated on the collection with that in mind – timeless, but on trend, and quality-built to stand the test of time. And most importantly, it delivers on value, bringing our members affordable luxury that I hope will be part of their spaces for years to come."