A look back at Lane's 110 years in the furniture business
In the heyday of High Point Furniture Markets for this industry watcher, in the mid-1990s, the "must see" unveilings at Lane Furniture proved dependable highlights. This is the era for Lane before the company channeled its "inner Bubba," which is to say, prior to the presidencies of Mickey Holliman and his son, Skipper Holliman.
At that time geared to the merchandising strategies of the department stores, including and especially Macy's and Bloomingdale's, Lane could be counted on for a full-home collection of dazzling dimensions, including some big splashes in licensing: Hearst Castle, Eddie Bauer Home and Colonial Williamsburg, to name just a few. In later years, there also was National Geographic, a 100-plus piece collection that was among the industry's largest licensed lines at the time.
On the Lane side, the merchandising mind behind the sometimes seeming madness was Gary Ash, who piloted these Hollywood-style productions at the company for 15 years. Despite the many demands of market, Gary invariably made time for us reporters, and he never oversold Lane's latest greatest collection. He knew that Marrakesh, for example, wouldn't be for everyone. Heavy carvings, dark woods and Moorish influences marked the Marrakesh statement collection. But Gary knew who Lane had to please and that included Moon Ho at Bloomingdale's.
Tours through the Lane showroom always included an obligatory spin through the cedar chest collection, which biannually sported a few new themes. As industry veterans know, Lane got its start 110 years ago making only cedar chests, steadily growing its product categories throughout the home over time.
I visited Lane in Altavista, Virginia, in the late 1990s, after Gary had moved on to specialize in imports with his son, Rob. The difference in the product lineup in just a few years could not have been starker. The big name collections were gone because in 1996, Lane parent company Interco became Furniture Brands International and the elder Holliman became Lane's president.
Origins
Holliman got his start in 1970, co-founding upholstery source Action Industries with Bo Bland. Lane acquired Action just two years later, marrying case goods and occasional with upholstery.
Since its founding, Lane has been serially owned by big parent companies with a penchant for running complex businesses into the ground. Interco filed for bankruptcy in 1991, Furniture Brands in 2013, and now United Furniture Industries has sent its entire workforce home without insurance benefits just before the holidays.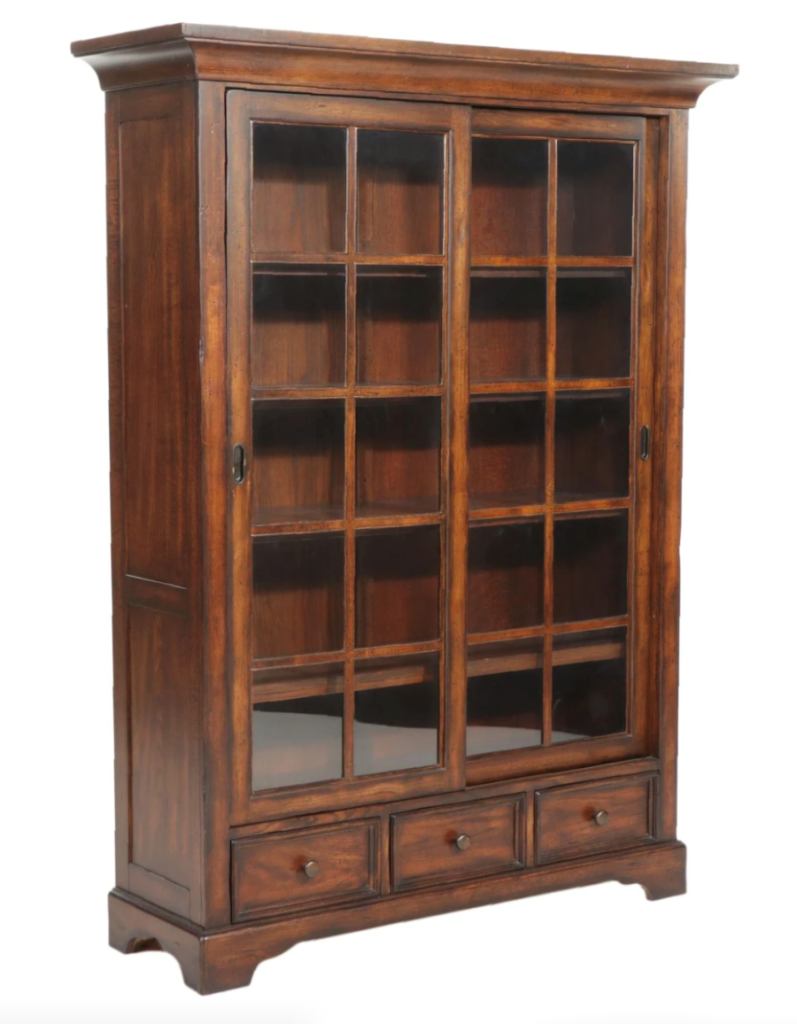 United was founded in Mississippi as Comfort Furniture in 1983. Comfort merged with Parkhill Furniture and United Chair in 2000 to create United Furniture. In 2008, United became the exclusive supplier of Simmons Upholstery, adding Simmons Case Goods in 2015.
United acquired the Lane brand in 2017 from Heritage Home Group, or the company formed by KPS Capital Partners in its $280 million bankruptcy buyout of Furniture Brands in 2013.
Watching premium brands so mismanaged, I am reminded of the feeling of watching, say, Giancarlo Stanton or Bryce Harper go 0-for-5 with three strikeouts, leaving five or six men on base, all while bringing home around $170,000 for that single game in uniform. I could do that! I could strike out three times and grab some bench. I could take the industry's premier midpriced brands like Thomasville, Broyhill and Lane and run them into a ditch financially before selling their once-proud names for dimes on the dollar!
I'm also reminded of comedian Steve Martin's fake bestseller, "How to Turn $1 million in Real Estate into $25 in Cash." What I could not do, however, is heartlessly send 2,700 employees home days before Thanksgiving with no job, no benefits and no Christmas ham.
According to the Daily Beast, many of these furniture workers across three different states received their termination notices via text while they were sleeping. Really? Did Elon Musk secretly acquire United just to fire people while they slept? It's a theory!
In this country, when the going gets tough, the tough litigate, so it is no surprise that United now faces no fewer than three federal lawsuits in Mississippi alone. I expect more will come in North Carolina and in California, where Lane also had production. As reported by Home News Now, the lawsuits claim that United violated the federal Worker Adjustment and Retraining Notification Act by terminating everyone but over-the-road truck drivers without the 60-day notice required by the WARN Act. One of the three lawsuits "unites" 32 former employees; the other two were filed by individuals, according to the Triad Business Journal in Greensboro, N.C.

It's no joke
Oddly, no United executive has gone on record, at least by the time of this column's writing a week after the termination texts went out.
As this story makes its rounds throughout the country, with at least 2,700 different stories of hardship available to media to pick up and run, it threatens to give the industry yet another black eye. The Daily Beast story leads with the story of one employee finding out he lost his employment via an ambiguous text from his supervisor just days before his girlfriend's due date.
"I thought it was a joke," Jimmy Herring told the Daily Beast.
Herring had just been promoted to floor supervisor at the Lane plant in Trinity, North Carolina. Lane also has factories in nearby Archdale and Lexington, with warehouses in Lexington and Winston-Salem.
One possible reason for United's silence, as the industry's and Lane's histories suggest, is bankruptcy. While no court records show United making a bankruptcy filing yet, it's likely just days away. Employees in Mississippi did report receiving their Thanksgiving turkeys, meaning that sometime between ordering these "bonus" turkeys and delivering them for the holidays, United Furniture abruptly decided to shut it all down.
Regardless, Todd Evans, the still-fairly-new chief executive officer, needs to go on the record, and he needs to explain to his many now former employees why they were so poorly treated. Coming to United from Standard Furniture in Bay Minette, Alabama, this past June, surely Evans understands the relationship a manufacturer has with the communities in which it operates.
The waters have been choppy for some time, however. Last summer, United Furniture fired its CEO, chief financial officer and executive vice president of sales. A month later, United cut 300 jobs and shut down plants in Winston-Salem and High Point. Another 220 jobs were cut at the company's plant in Amory, Mississippi, also in late July.
As for this latest round of cuts, the Tupelo business community has sprung into action. David Rumbarger, CEO of the Community Development Foundation there, told Tupelo's Daily Journal that his group has been "feverishly" working to find work for the 1,000 or so affected there.
"The timing of this is tremendously unfortunate," Rumbarger told the Journal. "We are going to do everything we can to get these people back to work."
In addition to Tupelo, United has facilities in Amory, Nettleton and Wren, Mississippi, all in Monroe County, where the company is, or was, the largest employer.
Thus, the journey of the company John Lane founded in southern Virginia 110 years ago likely ends in ignominy, adding a sad irony to the notion and name of the hope chest: from cedar to Ash to simply ashes.