NEW YORK — House of Scalamandré, one of the worlds renowned home textile and wall covering brands, has launched its first furniture collection, Red by Scalamandré, as part of an effort to expand its offerings to consumers at accessible price points.
In the past, clients have been able to get custom Scalamandré furniture through a designer. This is the first furniture collection the company has made available for consumers to purchase directly.
The line is being produced by Chicago-based Cloth & Co. and features 14 pieces including office, accent and dining chairs, ottomans, benches, settees, room dividers, headboards and platform beds.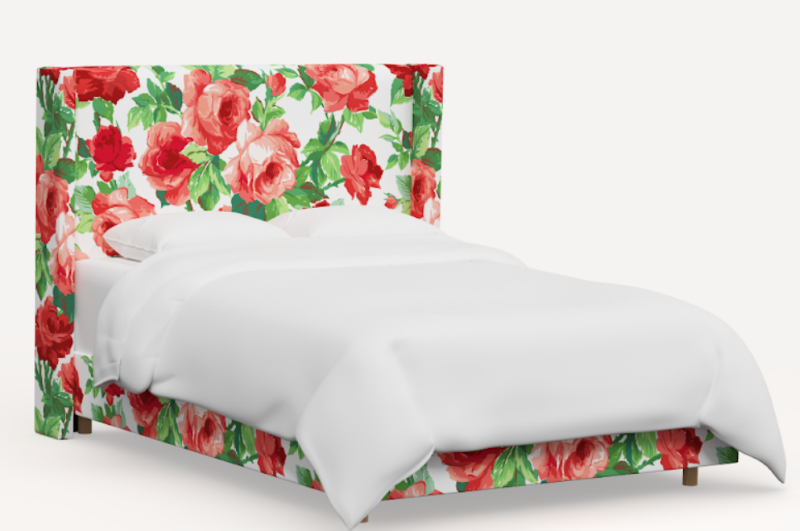 Upholstered pieces such as beds benches and chairs are available in 14 signature Scalamandré prints chosen from the brand's archives.
Many fabrics feature patterns from the 1950s through the 1990s that have been recolored and recreated for "maximalist appeal. Past and present collide to create this bold and inspiring new collection," the company said, adding that the furniture collection "carefully balances accessibility, affordability and quality, while upholding the distinct aesthetic and creative vision of its parent brand."
The printed pieces are upholstered with 55% linen and 45% cotton fabrics that are digitally printed from custom orders. Another 10 solid fabrics also are available.
Retail prices range from $310 to $1,095, offering what the company describes as an accessible price point aimed at attracting a wide mix of consumers, including younger customers decorating their first homes.
"Red From Scalamandré's first furniture collection marks an exciting expansion for our company, allowing customers to delve into our archives and shop some of our most celebrated and iconic fabrics," said Louis Renzo, CEO of Scalamandré, adding, "Cloth & Co. is the perfect partner because of the brand's vision and innovative approach to creating a furniture brand. Founder, Meganne Wecker brought her vast experience and family heritage into the modern age by founding Cloth & Co."
Wecker said that as one of the country's most celebrated textile brands, The House of Scalamandré offers iconic designs that have stood the test of time.
"Founded in 1929, Scalamandré's archives are rich in history and tell stories of decades in design," Wecker said. "While our brands share a deep history, we also share a vision for the future. Together our collection masters the delicate balancing act of meeting the demand for innovation while upholding tradition. We have taken some of Scalamandré's best sellers from the archives and used our digital printing technology to offer this thoughtful, high-quality collection at an accessible price point."