Ashley licensee supports many causes in the communities it serves
A story published last week about Broad River Retail barely scratched the surface in terms of the company's challenges, struggles and victories over the years. In fact, those stories could fill or many chapters in a book, if not an entire book.
The story also left out another important aspect of the company and its impact on the communities it serves. But that was on purpose as the message would very likely be lost in a story on the company's expansion during the pandemic.
Indeed much of Broad River's success has to do with its support of many causes over the years that have helped improve the lives of others around the country.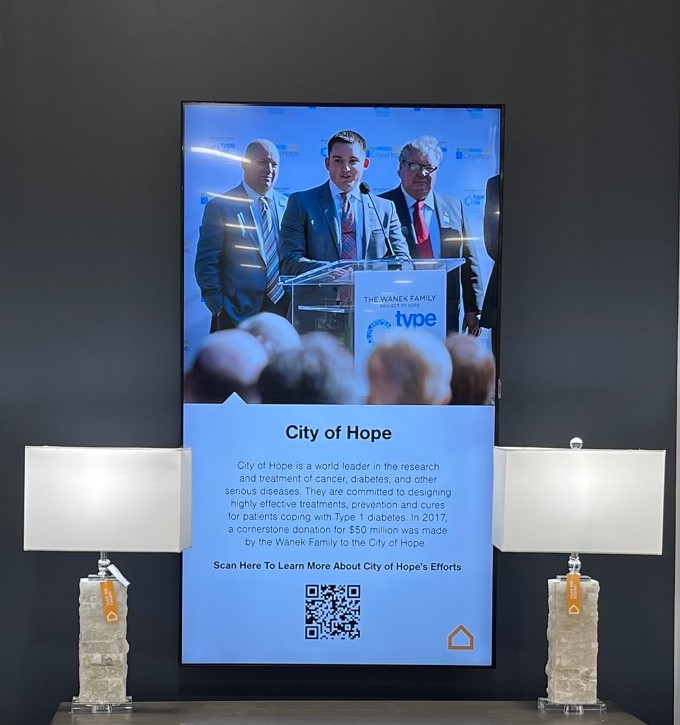 For example, it has committed 1,222 mattresses to Hope To Dream which helps distribute beds, bedding and pillow to local children and families in need. As of this past spring, the company had donated nearly 300 mattresses to the program, a number that will grow with additional proceeds donated from bed sales at new and existing stores.
The company also supports a host of other partners throughout the U.S. For example, one beneficiary of proceeds from its Southern Pines store opening in late May is the Fuquay-Varina chapter of Sleep in Heavenly Peace, which has a team of volunteers that builds, assembles and delivers bunk beds to children and families in need.
In addition to Sleep in Heavenly Peace, Broad River also partners with Beds for Kids, Homeward Bound, United Ministries, The Green Chair Project and ReStart Augusta to name several.
Other areas of its community support worth noting include:
+ A commitment of more than $220,000 to St. Jude Childrens Research Hospital. As of late May, it was about $76,000 towards its goal.
+ It also has donated hundreds of volunteer hours in its communities, allowing its associates — also known as Memory Makers — to earn up to as many as eight hours in PTO each year.
+ The award of more than $65,000 scholarships to seven students for the 2022-2023 school year as part of its Founders Scholarship Fund. Launched in 2019, the program also awarded $50,000 in scholarships for the 2019-2020 school year, taking a year off the following year during the pandemic.
If anything, the spirit of giving back at Broad River mirrors the culture that's been in place at Ashley Furniture for many, many years. A recent visit to Broad River's new Southern Pine, North Carolina store illustrated that in subtle, yet effective ways.
For example, video display screens in different parts of the store communicate to customers how Ashley supports many causes. These range from more than local fire, police and EMT departments across the country — including a $100,000 donation for a new fire truck for the Whitewall Lincoln Fire Department in Wisconson in February 2020 — to its support of the City of Hope cancer and diabetes research center with a $50 million donation in 2017 alone from the Wanek family.
And while the overall number of causes is far greater than what's mentioned here, none of this sounds boastful or self-serving. It's just part of Ashley's — and Broad River's way of doing business. Because in its world, being successful is much more than about store count or revenues. It's about being grateful for its success and giving back as a way to show that gratitude.
Charlie Malouf, president and CEO of Broad River, recently shared some thoughts with Home News Now about its philosophy of giving back. He described this as more of a "sustainable capitalism approach" that is mindful of "our entire ecosystem, especially including those less fortunate who we have the means and the ability to help."
"To whom much is given, much is required," he said, quoting a well-used phrase on giving back. "I think it also aligns to our purpose and being a purpose-driven organization, one that is mindful of our organizational wake (inspired by the concepts from the conscious capitalism movement)."
"But, when we say our organizational purpose is 'Furnishing Life's Best Memories,' we always say that the implied additional words are "for others" or "for other people," he added. "So, whether those other people are our own Memory Makers, the families of our Memory Makers, our guests who we have the privilege of serving, our vendors and partners, our neighbors in our communities, or even our planet, we are mindful of our organizational wake and wish to leave a positive impact on this world and in our communities."