ATLANTA — After posting record profits and its first $1 billion sales year, Havertys appears ready to keep the momentum going with its most aggressive expansion plan in years.
The Top 100 midpriced to upper-midpriced retailer plans to open four stores this year (netting two), and then five each in 2023 and 2024, Chairman and CEO Clarence Smith said on the conference call with the investment community this week. In a follow-up interview with Home News Now, President Steve Burdette noted this growth is an acceleration from the one to three showrooms the company has opened more recently.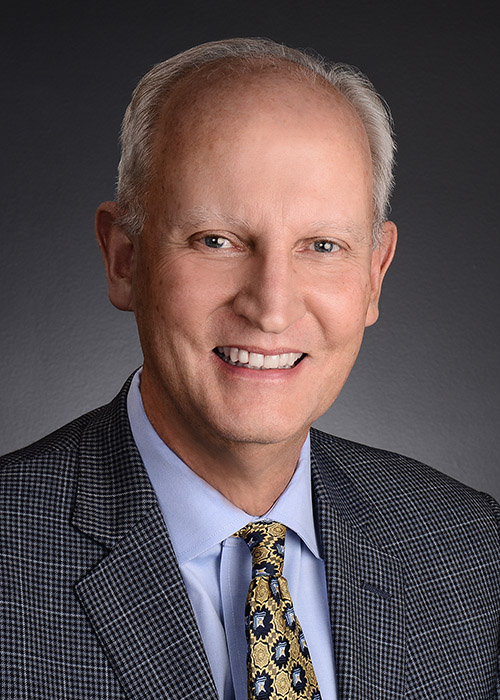 Later this year, Havertys will add showrooms in Gainesville, Va., and Pflugerville, Texas — fill-in locations for its existing Washington, D.C., and Austin markets, respectively. It will also relocate a store in Indianapolis and open a branch location in another existing market that it's not ready to identify. The retailer did not disclose any details on the planned five stores coming in each of the following two years or say how many the currently 121-store retailer plans to net each year.
"Our store positioning in our 16-state footprint is focused on adding stores in the hottest real estate markets in the United States," Smith said on the call, noting how the builk of its locations are in Florida, Texas, Georgia, North Carolina and Virginia. He added that the company is "positioned in nine out of the 10 hottest housing markets recently noted by Zillow."
This year's openings are part of a bigger capital expenditure plan that also includes six remodeling projects, 10 LED lighting conversions (completing a multi-year project to upgrade all stores), distribution center and crossdock expansions and a re-platformed website, that Burdette said will be completed some time in the third quarter. The company is using an Adobe suite of applications to optimize its "digital front door," he said, and provide "inspirational content, dynamic product features and streamlined transactional experiences for our browsers and shoppers."
Haverty's pure Internet sales make up a mid-single digit percentage of total sales, Smith said, but once the overhauled website launches, "we believe we can move to the 10% range."
Burdette said the new site will have better search functionality, enable quicker speed to market to meet the trends and demand of customers, have enhanced product and category pages, better targeting of content and personalization and better site reporting, among other things.
Havertys is set to grow on the backend, too. In Cincinnati, the retailer will relocate to a larger crossdock facility with greater delivery capacity this year. And in Petersburg, Va., south of Richmond, plans are underway to double the size of its 129,000-square-foot crossdock facility, converting it into a full-fledged distribution center in the process.
Smith said that expansion will increase the facilities storage capacity by 150% and "allow us to support more Atlantic Coast store growth with quicker delivery" as well as allow the retailer to import directly through the Norfolk, Va., port, reducing its inbound and transfer costs.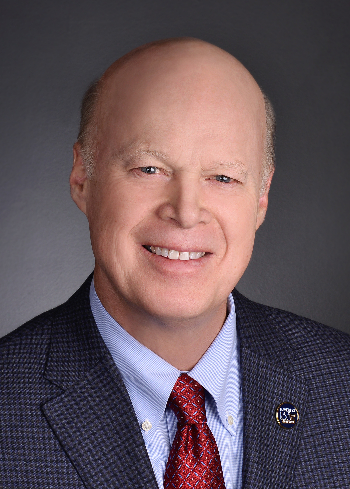 All of this follows on the heels of record sales and earnings for the company in 2021. Net sales reached $1.01 billion (Havertys' first $1 billion year), and same-store sales increased 17.9%. Net income was up more than 53% to $90.8 million. On a per-share basis, net income climbed to a record $4.90 from $3.12 a year ago.
On top of all the store and backend expansion activity and a relaunch of its website underway, Havertys also plans to expand a merchandising program it began last year with a number of unidentified suppliers that features additional curated collections of product that are not in stores but rather held in third-party warehouses.
Smith said the program has enabled Havertys to expand its offering, serve customers more quickly and move into new home furnishing categories. This past year, he noted, the retailer saw "new and expanded success in outdoor furnishings, occasional, home office and upholstery" through the program, and that it has set a goal to triple the number of curated collections this year.
Asked for more details, Burdette declined to name suppliers, noting the program is still developing, but the goal, he said, is to offer more SKUs and more assortment than it carries in physical stores. It's an extended aisle of sorts, offered online, but one that also has been important to the retailer's in-store designers looking to meet customers' whole-home needs.
"The only thing that Wayfair, Amazon and (other pure-play e-commerce players) have on us is assortment," he said. "They don't have the service or physical stores for people to go into and look at (product). Now we're offering more assortment and addressing categories we couldn't address, and we don't have to carry the inventory."
That said, Havertys is transferring the goods to its own warehouse and delivering in Havertys trucks. While it's avoiding the supplier-to-consumer shipping arrangements, it's still able to deliver quickly because the focus is on in-stock merchandise, he added.
A few more takeaways from the call:
Supply chain relief means a return to being a true merchant: "Our merchandising teams are excited to finally be developing and bringing in new designs, which we put on the backburner due to supply chain and factory delays over the past year," Smith said. New products should be arriving beginning in the second quarter.
Things are better, but the disruption isn't over: Burdette said Havertys' supply chain was impacted during the latter part of Q4 and early during this first quarter by the August and September shutdowns in Vietnam and the slow ramp-up that followed. And then most of its domestic suppliers closed for two weeks around the Christmas and New Year holidays for a much-needed break. Combined, the two issues led to a reduction in its receiving of about 10% in December and January, he said on the call. Things are picking up on both fronts now, and Burdette expects receiving levels to normalize this month into March.
"We have seen an improvement in our vendors lead times with special orders," he added, and noted Havertys expects special orders for upholstery to hit a target 25% of all upholstery sales by midyear.
Container rates and capacity remain a concern, he said. There appears to have been some settling in rates, but they're still elevated. "However, we are still able to move the majority of our products under our contract rates," he said.
Port congestion also remains an issue, particularly in China and on the West Coast, But Burdette said more than 80% of Havertys' imports come through East Coast ports and primarily Savannah, Ga., where it is not experiencing any congestion at this time.
Covid crimps staffing: The Omicron variant, Burdette said, has put pressure on Havertys' staffing needs as well as those of its vendors. Absenteeism increased in December and January, but has improved in the past two weeks.
"We have seen our hiring improve over the last 45 days across all areas of the business," he said. "But retention continues to be a focus of our management teams."