BASSETT, Va. –  Bassett Furniture Inds. said it finished the fourth fiscal quarter ended Nov. 27 with a nearly double-digit increase in sales and an operating profit of $7.1 million, which the company said was lower than the same period last year due to margin pressures in its wholesale and logistics operations.
The company reported fourth quarter consolidated sales of $129.9 million, up 9.7% from the $118.4 million reported last year. Wholesale sales led the pack at $76 million, up 12.8% from the $67.5 million reported in 2020, while retail sales totaled $66.4 million, up 2.5% from the $64.8 million reported in the same period of 2020.
Logistical services sales totaled $23.5 million during the quarter, up 13.5% from the $20.7 million reported in 2020.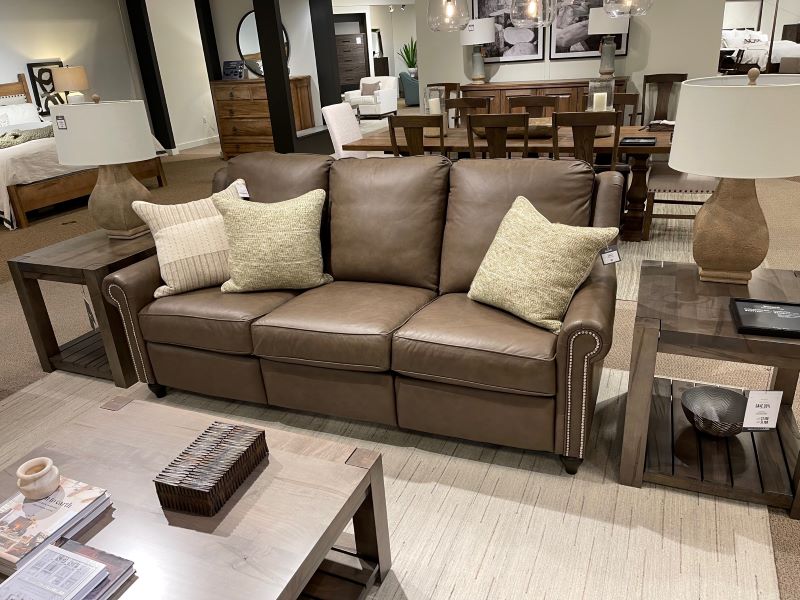 The company said that while incoming wholesale orders during the quarter slowed from 2020's "torrid pace" fourth quarter written orders were 8.7% ahead of 2019. The company also said it slightly reduced its backlog at year end, measured against the end of the third quarter. It was $90.1 million compared to $54.9 million in 2020 and $20 million in 2019. The company said that raw materials stock outages have improved since the end of the November, which should further lower the backlog early this year.
Sales for the full year rose 26% to $486.5 million, compared to $385.9 million in 2020.
Net income for the fourth quarter was just over $5 million, down 23% from the $6.5 million reported in the same period in 2020. Net income for the year was just over $18 million, compared to a loss of $10.4 million in 2020.
Overall operating profit for the year was $26 million, the most the company has reported since 2017, despite the aforementioned margin pressures which also have included higher spending levels related to technology initiatives.
"For the past five quarters, we have sought to combat ceaseless raw material and ocean freight increases with wholesale price increases of our own; passed along to our customers," said Robert H. Spilman, Chairman and CEO. "Unfortunately, our spiraling costs coupled with late shipments from our suppliers have eroded our wholesale margins as we continue to produce goods today with higher material costs than they had when the finished goods were sold months ago. This dynamic will remain with us for the first few months of 2022 as we whittle the backlog down to normalized levels and our pricing becomes current with our costs. We hope the pace of cost increases has slowed such that future wholesale price increases will be at a more normal level. Furthermore, we are experiencing COVID-related delays in our wood import business to begin the year as plant schedules have been compromised in Vietnam since a second wave of the virus hit that country this fall."
Spilman also said that supply chain issues also prevented its corporate retail stores from "realizing the full benefit of the sales generated over the course of the year. In spite of that, corporate retail grew sales and profits in the fourth quarter and the year by reducing its SG&A costs significantly. Also, for the year, corporate retail gross margins improved by 200 basis points, primarily attributable to lower promotional costs and reduced levels of discounting for obsolescence. This trend continued at a greater level in the fourth quarter and should keep going in 2022."
Spilman added that the company also was able to grow its Lane Venture and Bassett Outdoor divisions by 28% during 2021, despite daily disruptions to its production schedule due to poor service from outdoor fabric suppliers.
This week the company also announced it has signed an agreement to sell its Zenith Freight Lines division to a subsidiary of J.B. Hunt Transport Services for $87 million. Expected to close later this month, the sale is expected to net the company $65 million after taxes.