HOUSTON, Jan. 7, 2022 – Hall of Fame architect and interior designer Lauren Rottet, FAIA, FIIDA, has been honored for the Artis
Chair from the Rottet Collection by the Chicago Athenaeum 2021 GOOD DESIGN® and the New York Product Design Awards.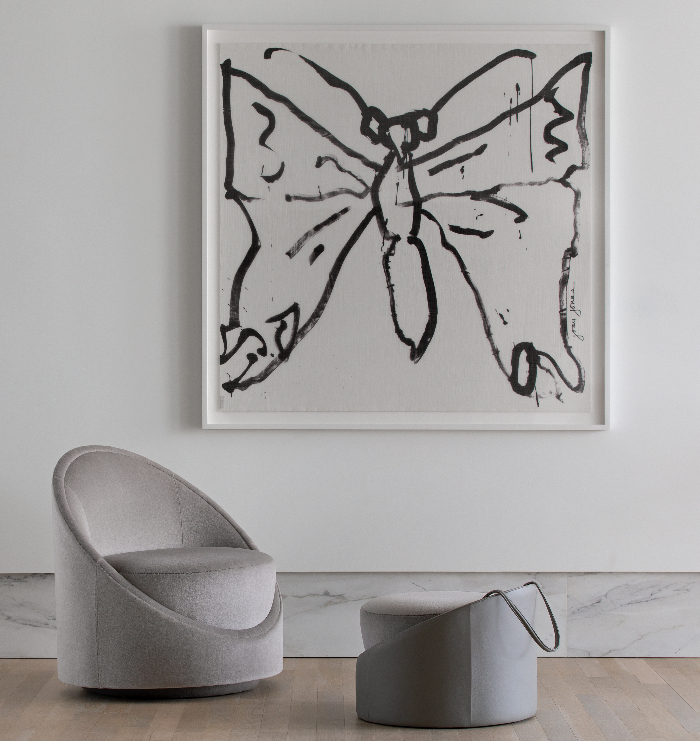 The GOOD DESIGN® awards recognize the top new products bestowed annually by The Chicago Athenaeum in cooperation with
the European Centre for Architecture, Art, Design and Urban Studies. Founded in Chicago in 1950, GOOD DESIGN® is the oldest and most respected program awarding design excellence worldwide. This year the museum received a record number of submissions from an international roster of top manufacturers and industrial and graphic design firms representing 50 countries.
"We are honored to receive these accolades for our work – a real measure of excellence – and we thank the distinguished judges and
the design community as a whole," said Lauren Rottet when referencing the Artis Chair (top), a sculptural swivel chair that exemplifies function and relaxation. 
The Dichroic Table, Powerful Table Collection, Montauk Upholstered
Guest and Wood Float Chair and Sofa were also celebrated by the
New York Product Design Awards. Rottet's continued exploration
of light, color and reflection is highlighted with her Dichroic Table
(right) while her Powerful Table Collection elegantly promotes both
beauty and function. The Montauk Upholstered Guest Chair embodies
stability and comfort with a lively twist while the Wood Float Chair
and Sofa explore the amalgam of solid walnut and clear acrylic.