Company is sourcing from multiple plants, offering an even wider selection of sofas and sectionals
HIGH POINT — Importer Urban Roads said it has expanded its upholstery mix of Mexico by about 50%, and is on well on its way to achieving a goal of $100 million in upholstery sales.
For retailers, this means getting a lot more to choose from in the category including stationary sofas and sectionals. In addition, they can get the product a lot more quickly – through six week lead times – than most product coming out of Asia.
The company began sourcing upholstery out of the Puebla region of Mexico in the spring of 2020 with a selection of wood-framed upholstery that coordinates with the occasional furniture produced by the same manufacturer.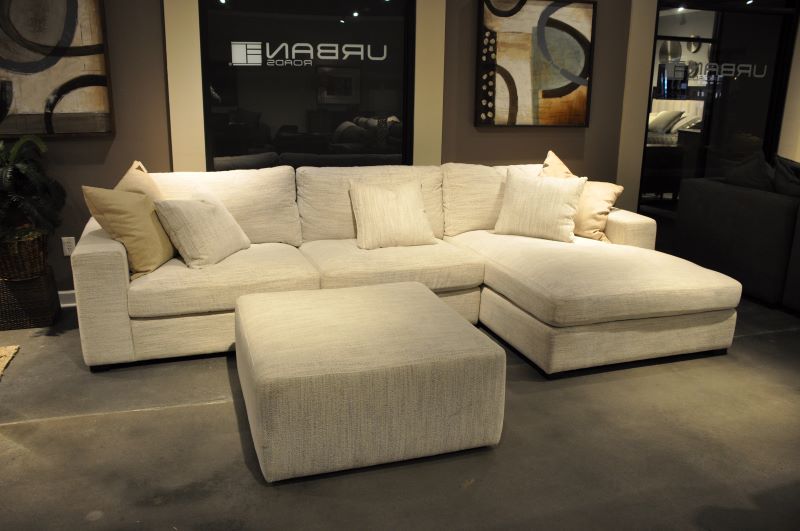 The company has since expanded to two other plants in the same region with the same manufacturer region since then. It also has expanded its assortment with three other plants in the Guadalajara region.
This includes one manufacturer that produces better end fabric and leather groups, and another that produces mostly opening to middle priced fabric sets. The third produces step up fabric groups featuring Cloud seating.
Another two plants it started doing business with this past May are in the Mexico City area and produce medium priced fabric upholstery.
The assortment from six different manufactures includes about 32 sets, including a selection of new frames it is showing from each plant at the October High Point Market. Its showroom is in space 108 of Centers of High Point: Centennial, right near the front entrance.
Retails range from $499 for a fabric sofa to $1,299 for a sofa with a leather match. About half the 32 groups in the line now also include sectionals, which start at $999 and top out at $3,999 for a large scale six seat model with Cloud seating.
"What we do in our showroom is display the product from each factory so we have a representation of each," said Randy Spak, vice president of upholstery product development at Urban Roads. "There will be five to six groups from each one."
He said that the mix also is larger than what it showed last October, due to the expansion of its sourcing footprint around the country.
"We have 50% more to choose from this October versus last October," he added. "We will have several new items from each factory…The reason it (the business) has grown is that we are not trying to build the same product at each factory. We have a good representation."
However, he noted, the company also wants to keep its number of SKUs and total number of active groups manageable.
"We don't want to do more than 35 groups because we won't ship anything," he said. "Our advantage is that we can ship."
Spak said that current lead times from Mexico also are a major advantage, particularly when compared to Asia. They range around six weeks, plus another two weeks of transit.
"Our success has been that we have shipped in a six-week cycle very consistently and with good quality," Spak said. "And we ship by truck so it takes about 10 days to get to the destination. The interest we are getting from retailers is just getting magnified due to their horrible experiences with Asia."