TUPELO, Miss. – Longtime industry executive Aaron Larry died in a car accident here Tuesday Aug. 17 after his vehicle collided with the substructure of a bridge along McCollough Boulevard and Natchez Trace Parkway. He was 62.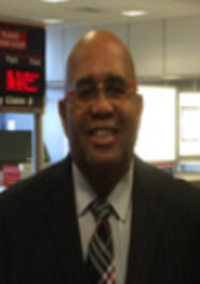 Larry was most recently executive vice president of upholstery resource Bauhaus Furniture Group, where he had worked since November 2015 according to his LinkedIn profile. He joined the company as senior vice president, special accounts and was promoted to executive vice president in January 2018.
Before that he was executive vice president, sales and marketing of Max Home LLC for nearly 12 years. Before that he was an account executive selling to major retail accounts for Alan White Company.
He also was vice president sales at Bauhaus USA from August 1993 to April 2001.
Larry graduated from San Jose State University in 1982 with a degree in business and economics and previously attended Merritt College in Oakland, Calif., where he received an associate's degree in business.
Daniel Lim, CEO of the parent company of Bauhaus and other brands such as Bernards and sourcing companies SV Mississippi and SV International, said he had known Larry for about 30 years. He said his death came as a shock as Larry had been visiting him this past weekend during the Wyndham Golf Championship in Greensboro, N.C.
Lim first hired him to work at Bauhaus, following his nearly 12 years at Max Home.
"Aaron was really good at merchandising and sales," Lim told Home News Now. "He was really good with customers. Customers loved him. He always came up with good designs for the Bauhaus lineup."
Lim said he also was an extremely hard worker, staying on board until 7, 8 or 9 in the evening.
"It is such a big loss for us," Lim said. "For me it is almost like losing a brother. I cared about him and I loved him and he loved my family. I would do anything for him."
"So many people are missing him," he added. "I got call after call and text after text to say how sorry they were to lose him."