Even the pros are taking advantage of free design tools the retailer and sister brand CB2 just launched for consumers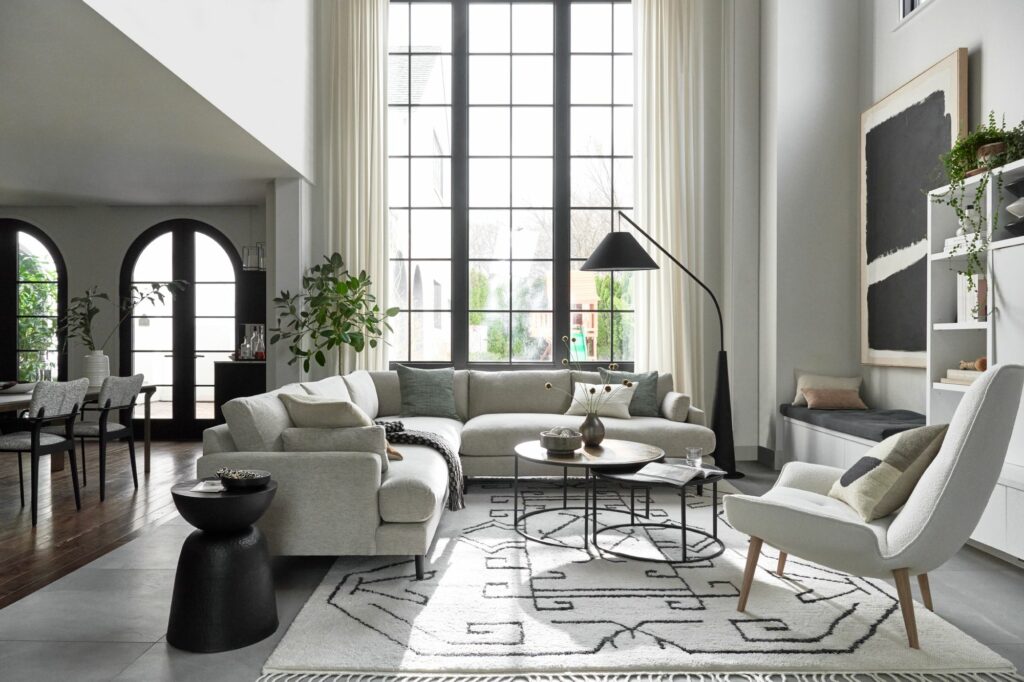 At a time when consumers are able to shop for anything, anywhere, industry leaders are quickly coming to the realization that shoppers actually require more professional design assistance than ever before.
"All the exposure and access to product has given rise to a kind of faux empowerment," observes Caroline Hipple, president of Norwalk Furniture. "What's happened is that a lot of consumers inadvertently think that because they see something they like on Pinterest, they can recreate it. But it's like looking at great art. I might like The Luncheon on the Grass by Edouard Manet, but I am absolutely not able to go home and paint it. Interior design is like that. It's a skill and it requires an education."
The manufacturer, author and marketing guru has been advocating for design-aided sales since her own days as president of a leading specialty store retailer. "Furnishing a home is extraordinarily complex. You are dealing with cubic space, lighting, color, shape and all these things that are like getting a new husband. You have got to live with them for a while to know whether you are going to like them or not.
"What we as professionals need to do," she continues, "is help consumers understand that creating a pleasing space requires a great deal of professional planning. Designers need to sell their planning services, and retailers need to do the same, because it's something that consumers don't have."
Crate & Barrel Makes its Move
Crate & Barrel and sister brand CB2 are among those rising to the occasion with a set of new professional-level design services and tools that are actually free to its customers.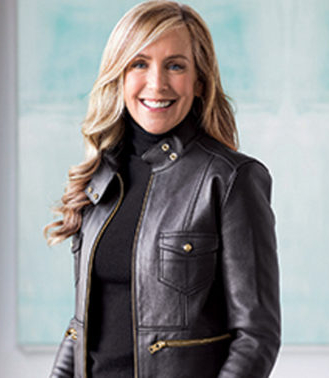 "Social platforms have democratized interior styling, leaving people of all backgrounds, tastes and budgets continuously inspired, but also wanting the expertise to bring something that was once just aspirational and a swipe on their phones into their actual homes," reports Janet Hayes, who joined Crate & Barrel Holdings, Inc., as chief executive a year ago this month. Prior to this appointment, she was president of the Williams-Sonoma brand, and before that led Pottery Barn Kids and Teen as president, in addition to positions at benchmark companies like Nike, Gap and Macy's.
Known for strong operational strategies and her digital fluency, when Hayes arrived at Crate in the midst of the pandemic, she moved quickly to launch a months-long collaborative process with an established third-party platform. The goal: To develop new and exclusive features for the stores' design teams, and a much more immersive and authentic visual experience for customers.
"We know embarking on a new design project can be intimidating and many feel that professional design services are out of their budgets," the executive relates. "Many people are also just overwhelmed by the prospect of planning out new and current spaces or designing with new and/or cherished pieces. Our new digital-forward design services make having a professionally designed interior relatable, whether for the person looking to create a sophisticated living room, a parent upgrading their kid's room or someone designing the interior of their yacht."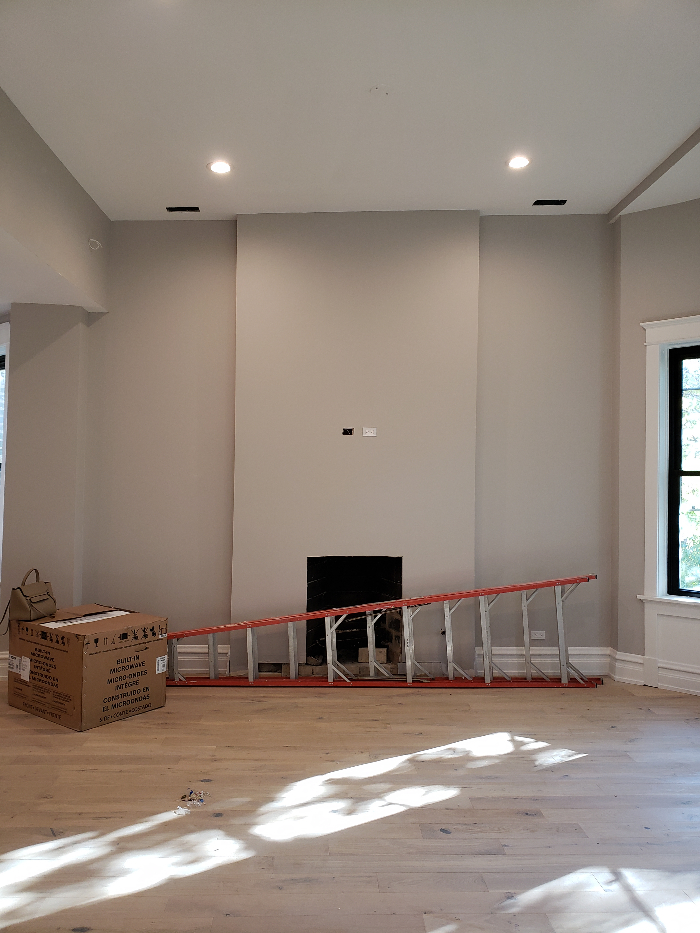 According to Hayes, beyond offering interior styling advice from the company's specialists, Crate's customers now benefit from a unique design package with tools that range from self-service — creating a mood board and measuring guides, or receiving free swatches, or simply getting quick questions answered via chat with a designer — to more cutting-edge technology designed to help consumers reimagine their spaces. These include photorealistic "3D renderings and 360-degree room tours specifically tailored to create an immersive and authentic visual experience. Our AR interior design capabilities help customers view more than 1,000 products in their home via the room planner on their mobile device," she says, "and once shoppers find the pieces they love using the augmented reality interior design planner, it's easy to shop for them online or at their nearest store."
The executive is not wasting any time debating whether virtual shopping will be the norm moving forward, or whether we'll see more of a return to in-store shopping as the pandemic wanes. "It's not really about one or the other," she says. "In-person shopping is picking up again, but online shopping will not go away, and they often do a combination of both throughout their journey. We are a digital-first brand, but we are committed to providing a seamless customer experience no matter where our customers join us and continue to engage with us. That's why it was important for both brands to create a design services experience that could serve customers in-store, at-home, or virtually based on their individual preferences."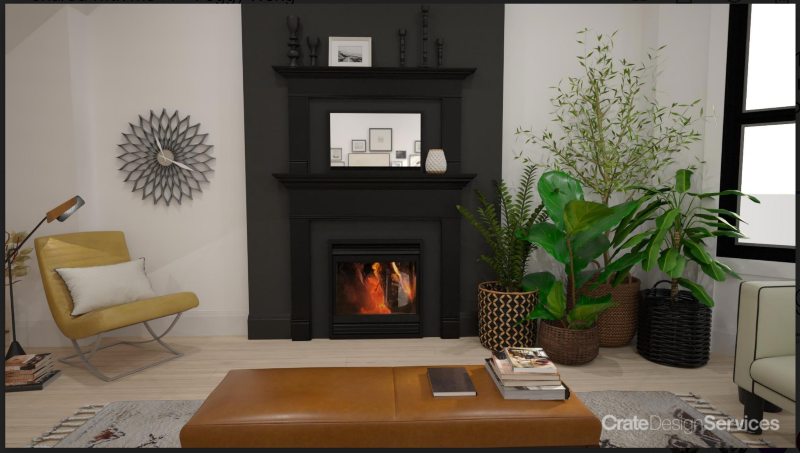 Available through each brand's design programs—The Design Desk at Crate and CB2 Interiors—assigns customers a personal designer who will meet them in-store, at their homes, or virtually based on the customer's preference. "When developing CB2 Interiors and The Design Desk at Crate, digital enhancements were made to ensure that everyone (at home or in person, digitally savvy or not) has an easy and accessible way to access our services," Hayes describes. "Each customer can choose between a range of services and tools, from self-serve or guided design to full-service, all in partnership with our designs teams who are equipped to offer advice and product options, as well as full-scale space planning."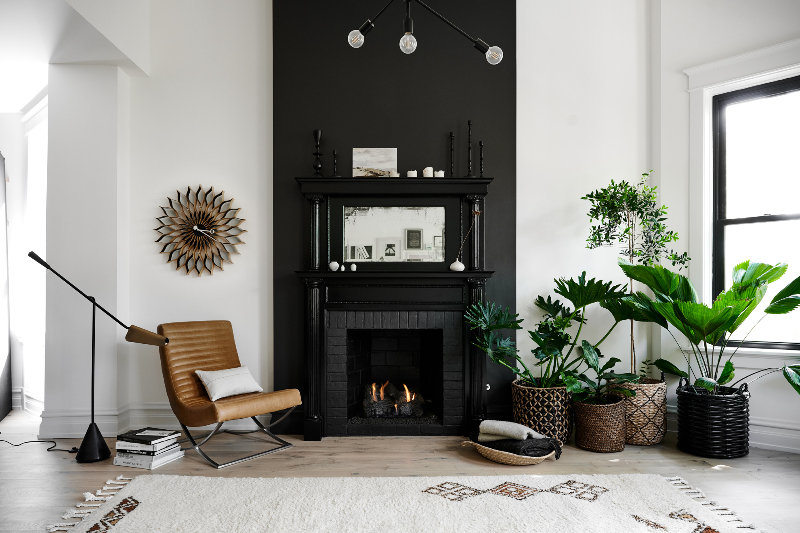 Before unveiling the new design services for consumers, Crate & Barrel also instituted a new trade program, offering interior designers enhanced services and exclusive benefits. "We value our relationships with interior designers and relaunched our trade program this past spring to focus on concierge services, exclusive offers and content, a competitive discount, access to contract-grade furniture, and elevated experiences unique to each brand for their personal and client projects," Hayes says.
Interestingly, Hayes points out that although the Design Desk at Crate and CB2 Interiors programs were developed for those customers who are not currently working with a professional designer, the retailer is already finding that many professional interior designers are utilizing the new Design Desk services as well as they work to style out their clients' spaces.
"Through the platform, we will benefit from an ever-evolving slate of features, improvements and functionality and the extended reach that an open library of our available products provides," she sums.