HIGH POINT – At the upcoming, highly anticipated High Point Market, Therapedic International will present its CBD-infused mattress collection b-Calm with new CBD accessories that can boost benefits to the sleeper and give retailers an enhanced sleep system story.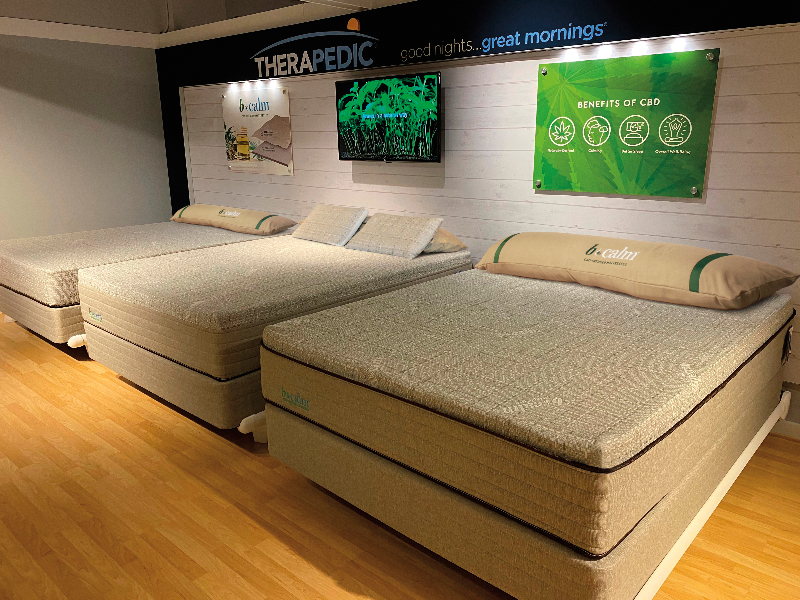 With rave reviews following its launch in early 2020, the b-Calm line has been enhanced for this market with new accessories specially designed to complement the comfort of the CBD-infused mattress and create a soothing sleep environment. The accessories are a linen and room CBD spray mist and CBD tincture, both intended to amplify the calming effect and sleep-promoting benefits of CBD.
Therapedic President/CEO Gerry Borreggine said, "The b-Calm line gives dealers an exciting, high-quality, made in the USA product that is a complete sleep system with clinical evidence that it can help with both falling asleep and staying asleep. The CBD accessories provide retailers more talking points and give consumers a reason to return to the store to purchase refills."
The b-Calm line starts at $999 retail in queen and includes one all-foam and two hybrid models, each featuring the Innergetic CBD-infused graphite latex with a soft and durable CBD-infused cover. It will be available to retailers either flat-packed or roll-packed, determined by the factory.
CBD, short for cannabidiol, is a natural derivative of the cannabis plant that has been clinically proven to impart a feeling of relaxation and calmness. It is the non-psychoactive portion of cannabis, unlike its potent counterpart, THC, which is the psychoactive portion of the plant. By law, CBD and hemp products may contain no more than 0.3% THC.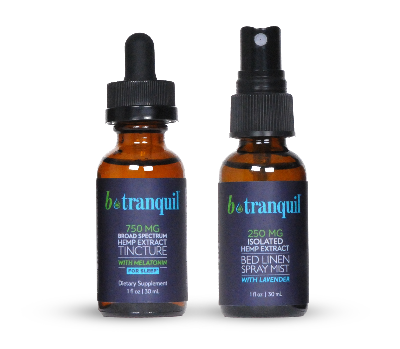 In addition to its showroom presentation in IHFC, M-607, Therapedic will continue to provide a link to its virtual showroom tour to dealers and prospects who cannot attend the physical market and request a viewing. The Therapedic factory in the corresponding territory will make arrangements to show products per the customer's preferences.
The virtual tour provides views of new models of the best-selling Bravura collection; the heavy-duty collection TheraLuxe® HD and TheraLuxe HD Ice; and the MemoryTouch® Copper with a health and wellness story that resonates with a growing number of consumers.
For the virtual showroom link, contact Eilyn Aguilar at eilyn@therapedic.com or 1-800-314-4433.
About Therapedic
Therapedic is a 60-year-old mattress and sleep products manufacturer. Operating on six continents, with over 50 licensees' products under the Therapedic brand label, it is a recognized top 10 mattress brand. In addition to key channels of distribution including Top 100 retailers, Therapedic top-of-bed products are sold exclusively through Bed Bath & Beyond.