Custom upholstery collection delivers full-circle design experience
PHILADELPHIA – Luxury home furnishings and accessories resource, JAMES by Jimmy DeLaurentis, has launched the Milan Collection, a line of premium upholstery and custom pet sofas. Drawing inspiration from the metropolitan area in Italy, known as a global capital of fashion and design, the menswear-inspired collection offers a full-circle approach to design that appeals to all the senses. Featuring a curated mix of visually-striking silhouettes and layers of textures, Milan's well-dressed details evoke a sense of classic confidence – all with a taste of opulence and timeless design.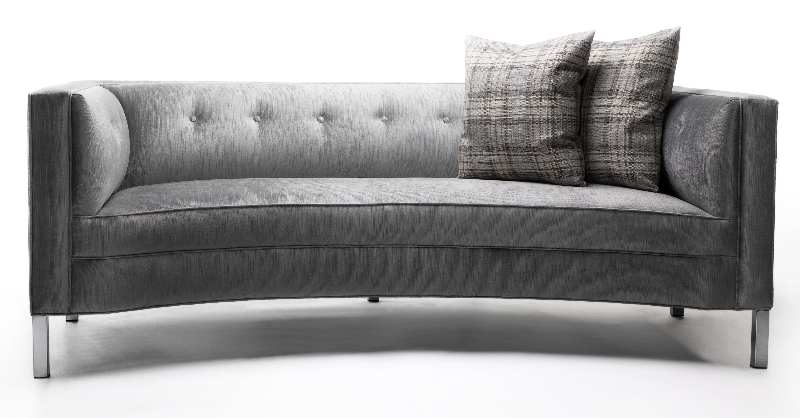 Manufactured in Los Angeles, the customizable upholstered furniture collection includes sofas, chairs, daybeds and accent chairs available in a curated selection of luxurious textiles. Providing a well-rounded approach that is unique in the industry, the collection also includes a variety of high-style pet sofas that blend seamlessly with the furniture line, taking the design aesthetic beyond furniture to bring consumers a unique experience that fully permeates a space with the ambiance and luxurious nature of the line.
Channeling luxury menswear as its muse, furniture silhouettes are covered in a variety of premium textiles layered with velvets, mohairs, wools and textured leathers that add rich dimension and depth to each piece. The sophisticated mix of solids and plaids are presented in a classic neutral color palette of greys and deep chocolate browns that make for perfectly polished interiors.
"With this collection, I wanted to showcase another dimension of my design approach," said Jimmy DeLaurentis, founder and chief executive officer of JAMES by Jimmy DeLaurentis. "The Milan Collectionbrings a neutral color palette and a more masculine offering to our product line, which – until now – included a variety of softer silhouettes and a bright, vivid color palette.
"The addition of Milan rounds out our product line, with a variety of handsome pieces that would work well in many upscale spaces, ranging from commercial spaces to luxury penthouses," he added. "Like a perfectly tailored suit, the Milan collection is current, yet timeless."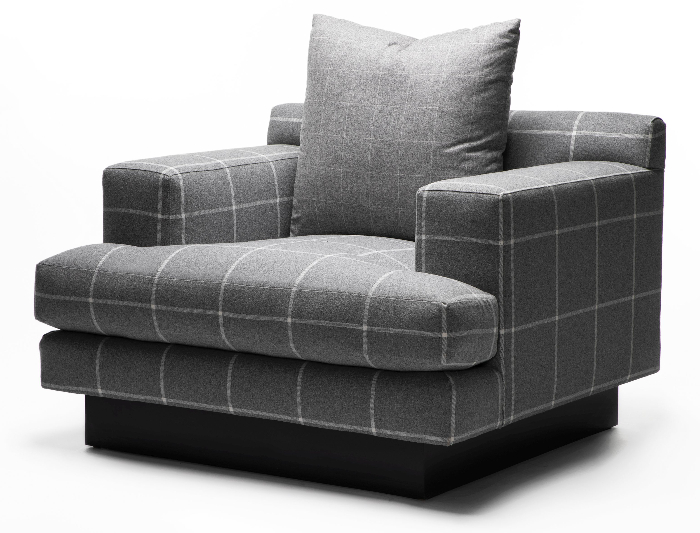 The collection will be on display in the JAMES by Jimmy DeLaurentis showroom located at IHFC – IH408, Commerce, Floor 1 at the June High Point Market.
 A Philadelphia native and design trailblazer with more than 25 years of experience, Jimmy DeLaurentis is known for creating luxurious and memorable spaces through his unique design aesthetic that combines opulence with a touch of playfulness. After honing his craft on the creative team at Ralph Lauren, he propelled his career by becoming an entrepreneur, designing stunning homes and businesses for A-list clientele. In 2016, he saw a void in the market for custom, luxury home furnishings and accessories with an element of surprise and launched JAMES by Jimmy DeLaurentis, a private label collection of luxurious sofas, chairs, ottomans, custom pet sofas, premium teddy bears and luxury candles. For more information, visit jimmydelaurentis.com.