ATLANTA– March 9, 2021 – International Market Centers (IMC) continues its positive market momentum with a return to pre-pandemic attendance levels at its Spring Market, March 1-5, 2021 at AmericasMart® Atlanta. The successful market marks a new milestone in IMC's post-COVID-19 recovery: more than 90,000 attendees safely served, and 13 markets presented across its Atlanta, High Point and Las Vegas campuses during the pandemic.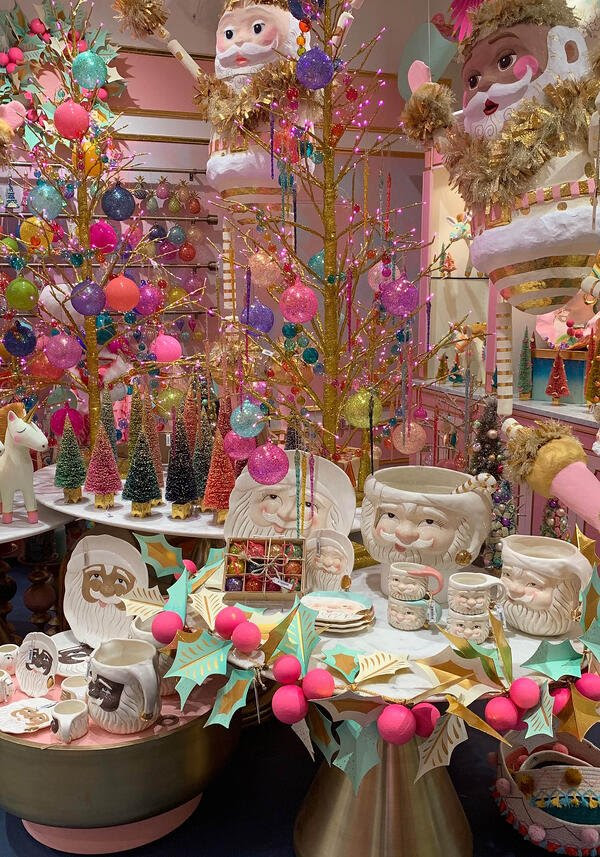 "It's incredibly poignant to mark one year of adapted markets with a return to better than pre-pandemic levels of traffic," said Bob Maricich, IMC CEO. "The Spring Market in Atlanta is a benchmark in two ways: it shows us how far we have come and indicates the increased necessity of smaller shoulder markets as an important complement to the larger winter and summer markets during recovery and beyond."
Spring Market posted a 7% gain in attendance over its 2019 staging and 34% over its 2020 staging, which was held as the impact of COVID-19 was just beginning in the United States. The addition of two preview days accelerated attendance growth, surpassing 2020 attendance levels on the market's official opening day and exceeding its total 2019 attendance by closing. The 2021 Spring Market drew attendees from across the United States, the majority of which came from the Southeast.
March Market Makes an Impact for Home and Gift
Most of AmericasMart's 1,000+ home and gift showrooms were open for Spring Market. Across categories, corporate showrooms and sales agencies reported healthy orders from designers and retailers, many of whom had neither shopped AmericasMart during the pandemic nor had traditionally attended the mid-season event.
In home décor, the continued disruption to design buying events and opportunities led retailers and designers to explore Spring Market as an alternative sourcing opportunity.
"We've seen a hunger for new product this market," said Katrena Griggs, principal of Curated Home Brands and showroom manager for Global Views. "We saw buyers from all regions – not just the Southeast – and they are assessing which markets to attend as more options are becoming available. We are happy they see the Atlanta Spring Market as a viable show."
"[Spring] Market – the first market we attended in over a year. We came, we saw, we bought!" designer Nellie Howard Ossi of Jacksonville, FL, posted on Instagram.
In gift, confident planning for Holiday 2021 drove traffic.
"I will do my Christmas shopping in March going forward," said Mary Liz Curtain of Leon & Lulu in Clawson, MI. "I will continue to attend in January as well but as far as shopping for holiday, the Spring Market will be my new market."
The Spring Market was Curtain's first in 14 months. She noted "I am proud of the Gift Industry and pleased with vendors and buyers on their adherence to safety protocols while still being kind and gracious."
AmericasMart's 100+ seasonal showrooms saw strong traffic with buyers placing orders before key manufacturers' deadlines. Bold displays welcomed buyers and provided inspiration for what is predicted to be a more normal holiday season.
"We are really pleased with the March Show. We had good activity in the showroom and saw an increase over last March. We're very optimistic," said Renee Izadi, key accounts coordinator at Raz.
Leaders in AmericasMart's gift sales agencies also reported robust order writing and an increased comfort in returning to market.
Andy Bjork, vice president and chief sales officer of Ivystone, noted, "Most buyers came off a strong Christmas and they're coming back to market to buy."
"Spring Market business was double that of last year," said Fred Rosenkampff, CEO of The Link Companies. "We saw our first key account of the year here."
Virtual Additions to an In-person Market Experience
To keep the focus on buying and in concert with attendee preferences, IMC staged its March programming and trend identification virtually prior to market.
At-market, four tastemakers – designers Michel Smith Boyd, Haneen Matt and Kevin O'Gara and influencer Pamelyn Rocco of House of Bashery – shared their favorite products, displays and moments on Instagram as a reference for buyers as #AmericasMartAmbassadors.
Spring Market also accelerated excitement for the Summer 2021 launch of JuniperMarket, a new B2B ecommerce marketplace powered by IMC. The combination of pre-market sign-ups via badge registration with the at-Market Juniper Preview Pod immersive experience brings the total marketplace pre-registrations to nearly 10,000.
Spring Market followed IMC's Together Safely protocols with on-campus safety procedures including the required use of PPE, temporal checks, capacity limits and social distancing measures.
IMC's next market at AmericasMart is Spring Cash & Carry (May 4 – 6, 2021). The Spring Cash & Carry market is an opportunity for retailers and designers to restock their inventory instantly with products for immediate delivery and with no minimum orders. For more information, visit AmericasMart.com/Markets/Spring-Cash-and-Carry.
The next Atlanta Market is Tuesday, July 13 – Monday, July 19, 2021 (temporaries Wednesday, July 14 – Sunday, July 18, 2021).
Atlanta Market is the industry's premier gift, décor and lifestyle market, held semi-annually at AmericasMart Atlanta. Housing the nation's largest gift product mix complemented by a broad selection of home décor, it features more than 8,000 brands across all categories. For more information, visit AtlantaMarket.com.
About International Market Centers: International Market Centers (IMC) serves as the center of commerce for the wholesale furniture, gift, home decor and apparel industries. With more than 20 million square feet of premium wholesale showroom space in High Point, N.C., Las Vegas and Atlanta, IMC has more than 60 years of relationships and experience creating scalable business platforms for wholesale commerce. With the launch of IMC's Digital Innovations division and the Juniper suite of digital sales and marketing solutions and B2B ecommerce marketplace, IMC now provides the only omnichannel sales and marketing platform that seamlessly connects physical and digital wholesale commerce. www.imcenters.com.