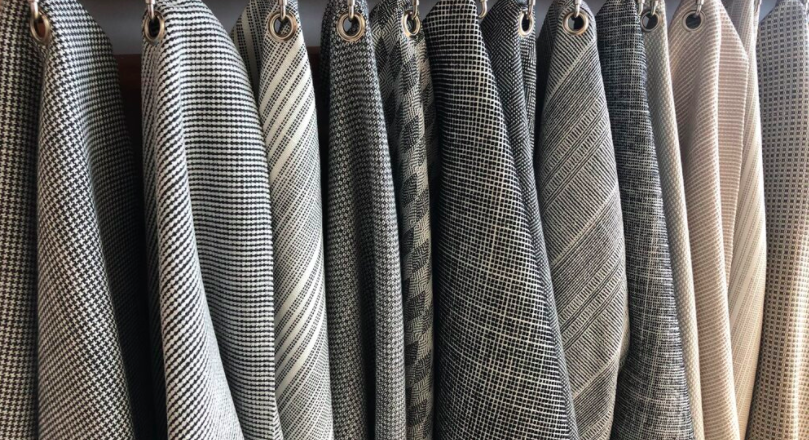 HIGH POINT, N.C. — Though a significant portion of exhibitors chose to sit out this fall's ITA Showtime Market in High Point, fabric producers in attendance were upbeat with new products and reports of almost overwhelming business.
"The residential and indoor/outdoor performance fabrics have been excellent," said Chip Finneran, vice president of sales, Z-Wovens/Sunbelievable. "Our business is way above normal."
With such high demand, Z-Wovens added a new indoor collection, fresh designs to its Sunbelievable performance line and expanded its cut yardage program.
"(Cut yardage) has been great through all of this because people need it now," said Finneran.
Cut yardage has been a focus for Outdura this year, too. The performance fabric producer launched its Ovation 4 collection this market, the latest in its Ovation line, in six color families. Ovation offers a curated grouping of the company's fabrics, available in cut yardage.
"We decided the best way to approach the market was to take new fabrics that hadn't shown yet and make Ovation 4," said Haynes King, product manager, Outdura. "It doesn't replace Ovation 3—they'll go out simultaneously."
And that demand for cut yardage heavily influenced the decision to roll out Ovation 4.
"In the marketplace, there's a need for cut yardage in general, so this is to expand what we have available," said King. "It's also a way to get some of our textures out there in cut yardage."
Elsewhere at the show, Ultrafabrics launched several new collections this market. On the outdoor side, the synthetic leather producer debuted the Coastal collection, a group of all-polycarbonate indoor/outdoor leathers with a remarkably soft hand in a neutral palette.
For indoors, the new Volar Bio line is a sustainable solution with a 29% bio-based and polycarbonate makeup.
"The company is really working to impart this kind of technology into many of its future introductions," said Andy Pacuk, sales manager, Ultrafabrics.
Fashion was the word at Italian textile brand Para Tempotest. The company opened an airy new showroom in Market Square Tower this market, perfect for showing off their new long staple collection of performance fabrics. The collection exudes a sophisticated menswear look in shades of blue, gray, beige and black with stripes geometric motifs reminiscent of men's ties.
And while the collection has a soft hand and plenty of texture, it's built to last with Teflon-treated solution-dyed acrylic yarns.