Total third-quarter revenues for Rent-A-Center increased 9.6% to $712.0 million thanks largely to a 12.9% in same-store revenues at its Rent-A-Center business and a 9.3% increase in revenues for the Preferred Lease segment. Net earnings more than doubled to $64.0 million, or $1.15 per share.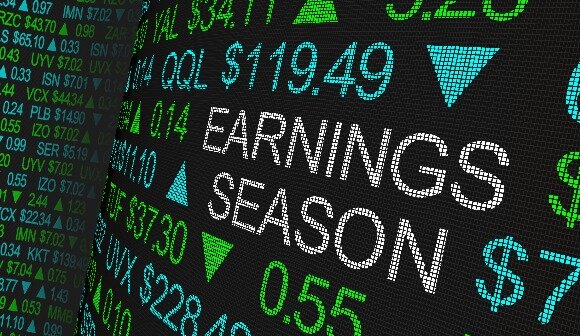 "We're particularly excited about the progress we're making on digital," said CEO Mitch Fadel. "It's been a watershed year for digital as social distancing confirmed the strategy we were already pursuing to serve customers. Given our experience in 2020, we believe we can further harness digital to increase both overall consumer demand and our share of lease to own."
Fadel said the company has launched a broad digital initiative behind Preferred Lease "and we're focused on accelerating growth as we accelerate our mobile and web strategy with new talent and digital expertise.
"We're also making additional investments in digital at Rent-A-Center. E-commerce is profitable and largely incremental for Rent-A-Center, and we believe there are significant opportunities to broaden our target customer demographic and drive customer retention."
Atlanta-based Aaron's third-quarter revenues increased 9.2% to $1.05 billion while net earnings grew to $109.3 million from $39.8 million in the prior year period. Net earnings in the quarter included pre-tax charges of $12.3 million vs. a $5.5 million pre-tax restructuring charge in the third quarter a year ago.
"Progressive Leasing and the Aaron's business continued to perform well during this period of uncertainty caused by the ongoing pandemic," said CEO John Robinson.
In July, the company announced plans to separate the Aaron's and Progressive business segments into two companies. Robinson said it's on track to complete the move in the fourth quarter.
Net profit for Atlanta-based Havertys more than tripled on continuing strong sales, greater gross margins and reduced expenses. See the full story here.
Third-quarter net revenues for e-commerce giant Overstock.com soared 111% from the same quarter last year to $732 million. Net income was $23.4 million, or 50 cents per share, up from a loss of $30.9 million, or 89 cents per share.
"After a record-setting second quarter, we maintained our momentum, continued to outperform expectations, and grew faster than competitors," said CEO Jonathan Johnson. "Our quarterly gross sales in our retail business doubled year over year once again and new customers grew 141%.
"Heading into the fourth quarter, I am as confident as ever in our Retail business maintaining sustainable, profitable market share growth."
Fiscal first-quarter net sales for Ethan Allen Interiors came in at $151.1 million, down from $173.9 million in the first quarter a year ago. The current year sales were impacted by lower production and supply chain disruptions related to COVID-19, the company said. Retail written orders for the period ended Sept. 30 increased 10.8%, while wholesale written orders were down 0.4%, mainly due to the timing of government orders.
Net income decreased to $9.4 million from $14.1 million. Earnings per share decreased to 37 cents from 53 cents. Adjusted earnings per share rose to 36 cents from 35 cents. Last year's earnings per share benefitted from the gain on the sales of a Passaic, N.J., property.
"Our fundamentals continue to be strong, with retail written orders and backlogs reporting double-digit growth, both within our design centers and from e-commerce," said Farooq Kathwari, president, chairman and CEO.
"Production levels throughout our manufacturing increased steadily during the first quarter and by the end of the second quarter we expect to return back to pre-COVID-19 pandemic levels, which should reduce our high undelivered order backlogs and provide us an opportunity to increase operating margin."
Tempur Sealy International's third-quarter sales increased 37.9% to $1.13 billion from $821.0 million in the third quarter of 2019. Its North American business segment was up 43.3%, and international was up 10.1%.
Net income increased 65.6% to $121.4 million from $73.3 million in the third quarter a year ago. Adjusted net income increased 114.3% to $155.4 million.
Chairman and CEO Scott Thompson said the results "reflect strong industry demand, our worldwide leadership position in the industry, and the success of our omni-channel distribution strategy.
"As expected, our net sales growth rate was reduced by about 10% from customer orders that were either canceled or reduced due to allocations in the quarter due to supplier issues impacting Sealy and Sherwood in the U.S."
The company also announced a new cash allocation strategy that includes initiating a quarterly dividend beginning in early 2021 targeting an annual distribution of about 15% of net income; increasing its existing share buyback program by about $170 million to $300 million; and declaring a four-for-one stock split, to be effected in the fourth quarter of this year.
Flexsteel Inds.' net sales for the fiscal first quarter ended Sept. 30 increased 4.9% to $105.2 million from $100.3 million in the first quarter last year. Organic net sales, excluding discontinued vehicle seating and hospitality lines, increased 17.9%.
Net income decreased to $3.9 million, or 49 cents per share, from $10.0 million, or $1.17 cents per share. Adjusted earnings per share were 80 cents vs. no gain per share a year ago.
"The strategic decisions made last quarter to accelerate our transformation and heighten focus on our core retail and e-commerce furniture businesses have made us stronger and more agile to meet surging demand with a more efficient network," said Jerry Dittmer, president and CEO.