By Susan Dickenson
Justina Blakeney is Target's new Home Style Expert, a role in which the product designer, best-selling author, mega-social influencer and creator of the Jungalow lifestyle brand will share her unique aesthetic with the retailer's community of shoppers.
Blakeney, who turned a blog and colorful point of view  into a popular online source for Jungalow-branded boho-chic home furnishings, gifts and fashion, also designs product for Fabricut,  Selamat, Loloi, Valdese Weavers, Granada Tile, Keds and Band-Aid, some of which are currently carried at Target.
"Our Jungalow bedding line with Makers Collective (a Greenville, S.C. non-profit arts organization) is at Target in about 200 stores and online," Blakeney told Home News Now. "A luggage collection and our Jungalow X Band Aid Brand Bandages have also been available there. It's a dream to be working with Target because I love to share styling tips and ideas and I love to help folks create beautiful spaces creatively and on a budget."
Over the years, Blakeney has shared designs, decorating advice tips and glimpses into her personal life (she lives in California with her husband and young daughter) with a social media following that's grown to more than a half million followers. Her maximalist mixes of pattern, texture and quality continue to appeal to a growing range of consumers ranging from budget-conscious apartment dwellers to second-home hipsters.
Blakeney journals her "creativity-is-the-key-to-good-living" picks on her blog and social media accounts with vivid photography, drawings and inspirational stories. As Target's newest home style expert, she told Home News Now she'll continue to use these channels to show the retailer's shoppers as well as her existing community, "new and exciting products in the Home space at Target … and share how to pull the pieces together and style them at home."
She kicked things off in her October 12 blog post with a vignette based on Target's Casaluna bedding collection:
Designed with materials like 100% linen, 100% cotton, and hemp, Casaluna bedding collection not only looks beautiful, it feels beautiful and takes it easy on mama earth, too. The colors of the bedding are perfect for layering, mixing and matching to create a plush look that is colorful, but still cohesive and relaxing. I went with Clay and Sage as my primary color palette for the design, channeling the colors of Taos, New Mexico and the incredible sleep I had while there a few years back.  Good sleep can be a life-changing thing, right? It's so important to design for a good night's rest.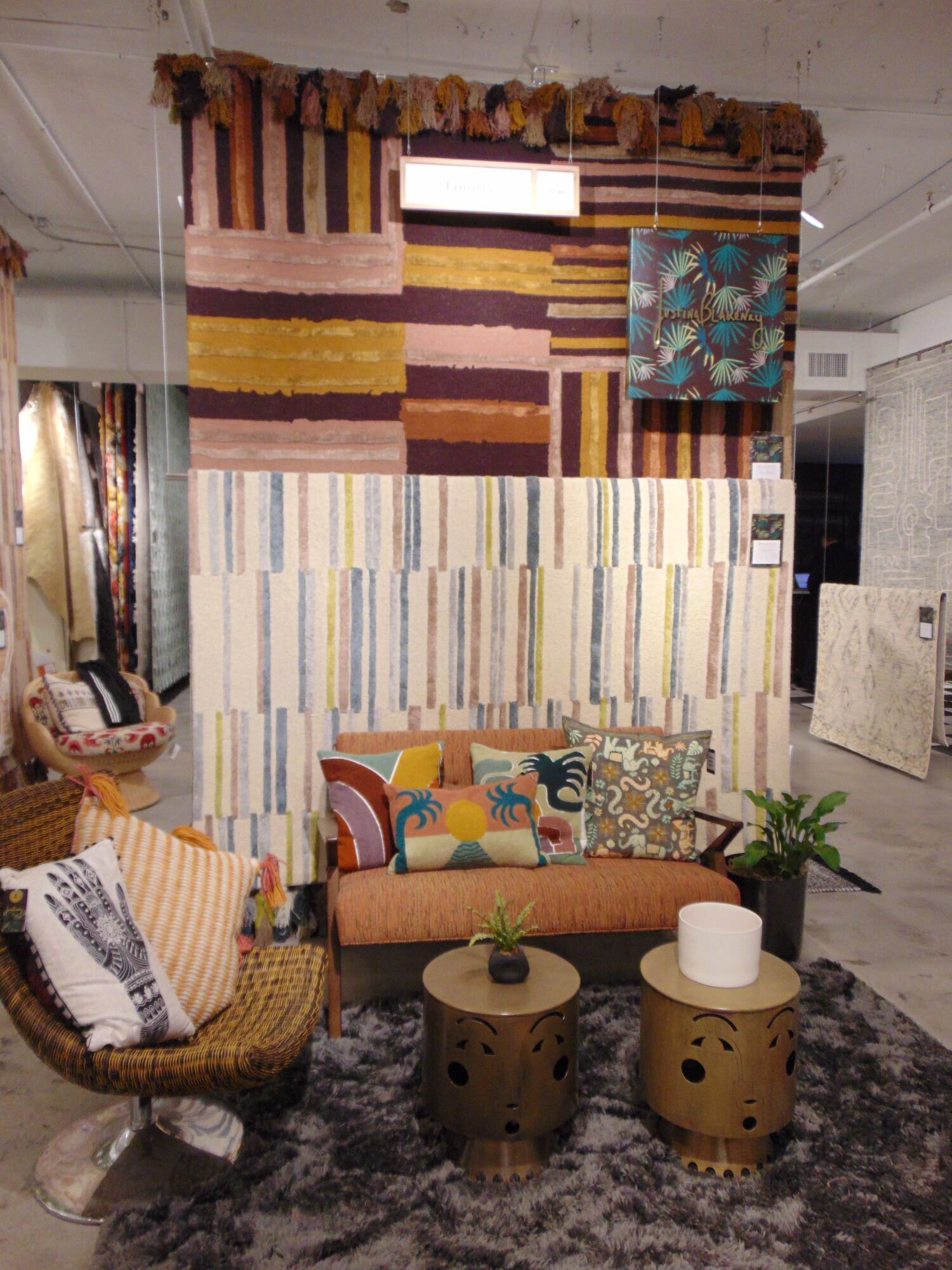 var gi_protocol = document.location.protocol;
var gi_redir = "";
var gi_dasrc = gi_protocol + "//display.hcgmedia.com/?dsid=578202081881555635&pid=329&skid=76&if=0&at=0&alid=728_90&adtype=3&exty=1&special=0&redir=" + gi_redir + "&r=" + Math.random();
document.write("");
var gi_protocol = document.location.protocol;
var gi_redir = "";
var gi_dasrc = gi_protocol + "//display.hcgmedia.com/?dsid=582202091474319419&pid=329&skid=76&if=0&at=0&alid=728_90&adtype=3&exty=0&special=0&redir=" + gi_redir + "&r=" + Math.random();
document.write("");
var gi_protocol = document.location.protocol;
var gi_redir = "";
var gi_dasrc = gi_protocol + "//display.hcgmedia.com/?dsid=5892020108184154614&pid=329&skid=76&if=0&at=0&alid=728_90&adtype=3&exty=1&special=0&redir=" + gi_redir + "&r=" + Math.random();
document.write("");
var gi_protocol = document.location.protocol;
var gi_redir = "";
var gi_dasrc = gi_protocol + "//display.hcgmedia.com/?dsid=566202081191214486&pid=329&skid=76&if=0&at=0&alid=728_90&adtype=3&exty=1&special=0&redir=" + gi_redir + "&r=" + Math.random();
document.write("");