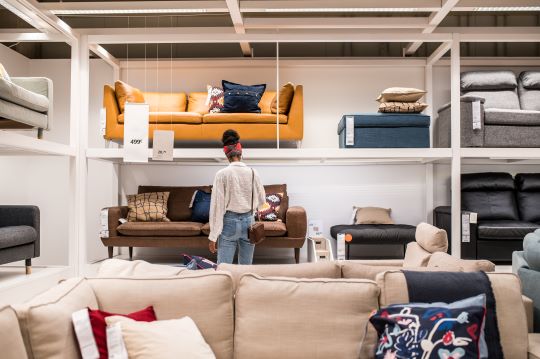 HIGH POINT — This week kicks off the latest segment of research performed by our Consumer Insights
Now division.
It begins with a Look Back at home furnishings purchasing trends during the second half and continues
with weekly installments that start with a look at planned purchases over the next six months.
From there, the research offers a deep dive by category starting with sofas and massage chairs, then
continues with primary bedroom furniture, followed by mattresses for the primary bedroom. The last
two segments will be area rugs and trends in home design, followed by buying in-store versus online.
It's a different approach than we took with our debut CIN reports published last fall that looked at
buying trends by region. The approach this time offers insights into some of the most popular categories
in the market with insights ranging from where consumers plan to purchase their furniture to what
they expect to pay for various pieces.
We chose to start with our Look Back to offer readers a sense of what consumers actually bought during
the second half. As with our previous surveys published last fall, this initial segment looks at what
categories consumers purchased in the second half, how various age groups followed through on
planned purchases, products purchased by income level and whether consumers purchased in-store or
online.
The report also looks at the types of retailers where consumers shopped, how much they spent and how
they paid by category. It then provides a breakdown of purchasing trends by categories ranging from
upholstery and other living room furniture to area rugs, mattresses, bedroom and dining room furniture,
and office furniture, to name several key categories.
As we head into the spring High Point Market cycle, we hope this latest round of CIN research offers
some insight into consumer behavior in the second half and provides some intelligence of what buyers
might consider in their upcoming buying decisions. While much of that obviously depends on what has
happened in your specific market, we hope the data here yields some unexpected information for your
business to consider in the weeks and months ahead.